Inside Amy Schumer's Body Shaming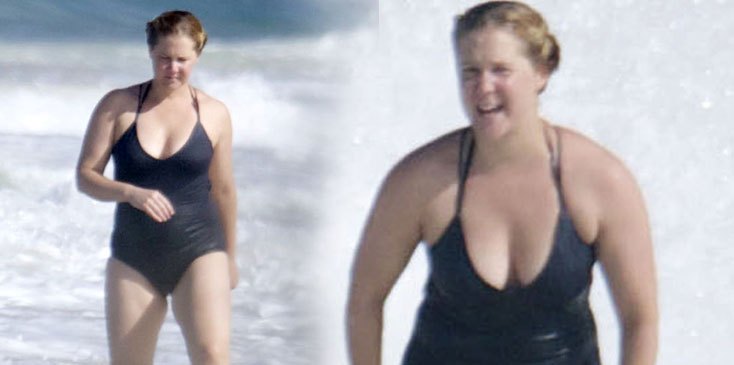 VOTE NOW! Is this Funny or Offensive?
Posted in:
Amy Schumer Body Shaming 
May 25, 2016 –
Amy Schumer
is using her craft to respond to the body shamers who hurled plenty of insults her way after photographs of her Hawaiian vacation surfaced last weekend. The comedian spent some time in the sun with her boyfriend, Ben Hanisch, and that means she wore a bathing suit. And that's where the cameras took focus.
Sites like People, National Inquirer and OK! Magazine ran photos of the weekend and people then ran their mouths in the comments section. While there were those who applauded her size and spirit, there were plenty of comments that tipped the scale the other way.
Schumer
took to Instagram on Tuesday to respond to her online critics.
"I meant to write 'good morning trolls!'" she wrote to open her post. She went on to say that she feels happy and looks healthy, and her 4.3 million followers seemed to give her mostly positive feedback. 
Schumer has dealt with magazines targeting and labeling her body size, as well. Last month, 
Glamour
 included her in their "plus size" edition without her consent. She was able to
make light of the situation
on 
The Tonight Show Starring Jimmy Fallon 
and again stated her position on Instagram.
When a comedian is on the receiving end of jokes should we laugh? Were the comments about her vacation beach body Funny or Offensive? VOTE and COMMENT below…