Kelly Osbourne Tweets Phone Number of Ozzy's Mistress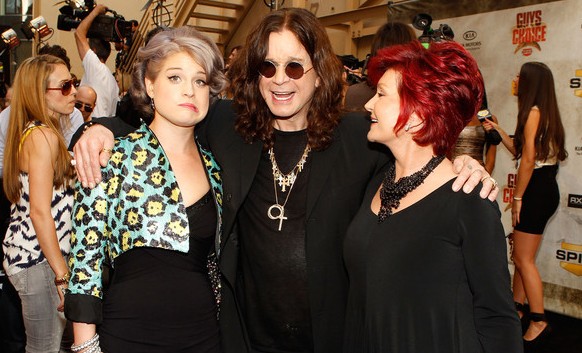 VOTE NOW! Is this Funny or Offensive?
Posted in:
Kelly Osbourne Tweets Phone Number of Ozzy's Mistress
May 25, 2016 – Kelly Osbourne was SHAAARROOON a phone number with all of Twitter. The digits in question belonged to Michelle Pugh, alleged mistress of Kelly's rocker father Ozzy Osbourne.
Ozzy and Sharon recently announced their split after 33 years of marriage. The family has a long history of putting their lives on public display as evidenced by their early 2000s MTV reality show and Kelly continued that trend when she posted a very pointed tweet earlier this week. Her over four million followers were given the number of someone who could provide several notable services:
Anyone looking for cheap chunky LOW-lights a blow out and a blowjob call +1(323)9282323

— Kelly Osbourne (@KellyOsbourne) May 23, 2016
With over 2,000 people having retweeted it as of today, the mistress (and Beverly Hills hair stylist) could have received a lot of intriguing requests. However, the number has since been disconnected as of Tuesday morning.
Huffington Post also revealed
some exchanges Kelly had with followers
after posting the number, but those have now been taken off her Twitter page. Much of the blowout backlash suggested that Kelly should be pointing her finger at her father, not the mistress.
It seems that Kelly is standing up not only for her father but for her whole family, and her mother echoed that stance on television. On Tuesday's episode of The Talk, co-host and mama Sharon commented on her daughter's phone book blast.
"She's just so funny."
"What can you do but laugh," Sharon told her fellow co-hosts. "You have to laugh. And she's just so funny."
"She's got your back," replied co-host Sara Gilbert.
"She loves her mom and loves her dad so much and listen, I'm always proud of my girl. What are you going to do? Be angry with her because she loves her mom and dad?" Sharon said.
Even though no f-bombs were tweeted, Kelly's post drew a lot of vintage Osbourne family attention. Do you think her posting the phone number with a suggestive option of services was Funny or Offensive? VOTE and COMMENT below: