Was the "anime-inspired" Snapchat filter FUNNY or OFFENSIVE?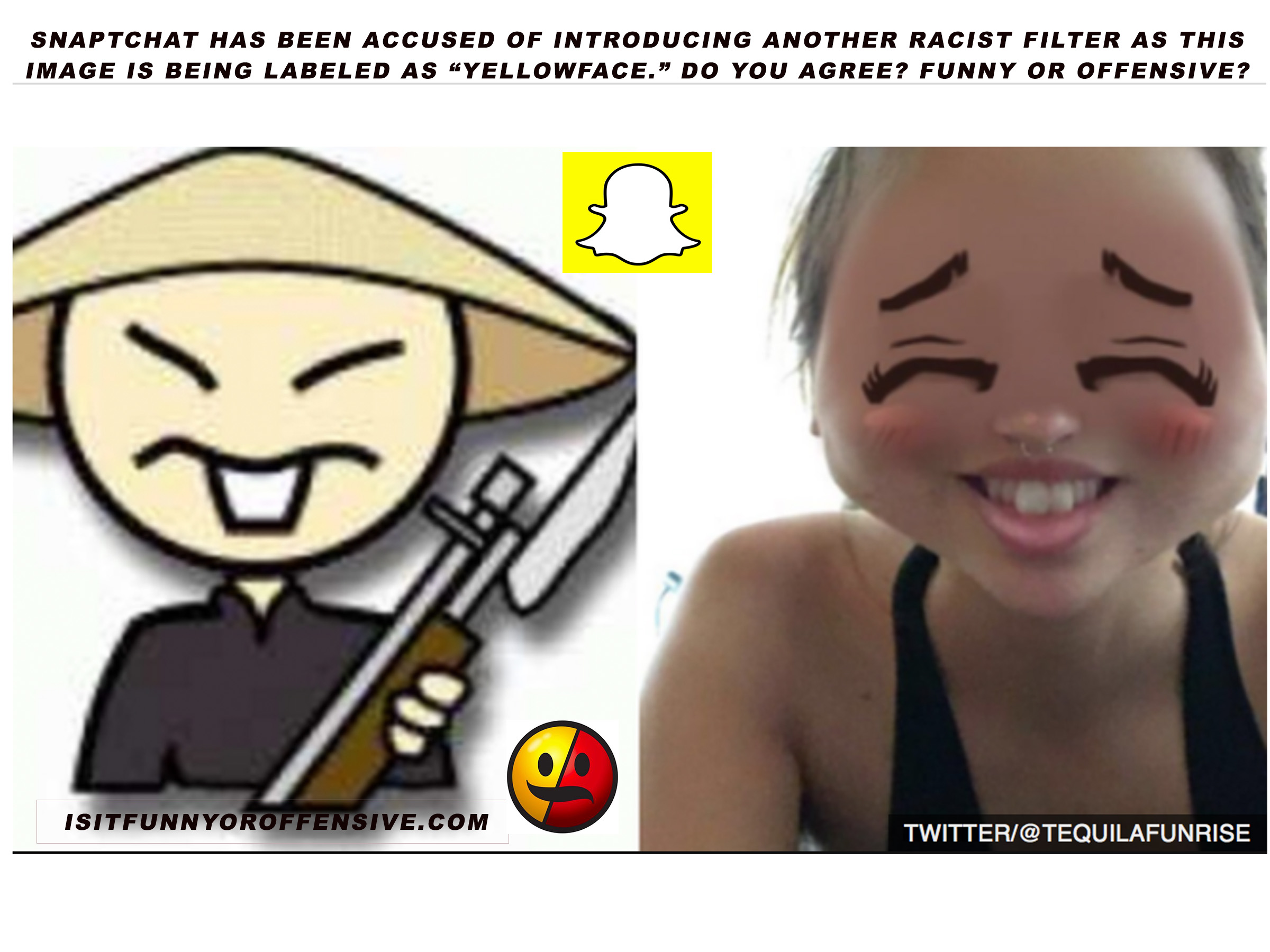 VOTE NOW! Is this Funny or Offensive?
Posted in:
Snapchat came under fire recently for introducing what many have called racist filters. In the past, the popular social media app has been accused of favoring "light skin" features and implementing "blackface" with its Bob Marley filter. The "anime" filter contorts facial features by giving users slanted eyes and eyebrows. The company has removed the filter in question, but that hasn't stopped people from voicing their outrage.
"This anime-inspired lens has already expired and won't be put back into circulation," Snapchat said in an official statement last month. "Lenses are meant to be playful and never to offend."
"Stop it, Snapchat, this is not okay. This Yellow Face filter is not cool," tweeted actress and celebrity blogger Latrice Butts.
Another Snapchat user, Tansu Philip, said she had deleted the app over the filter. "Racist filters are not cute."
What did you think? FUNNY OR OFFENSIVE?