Barney The Dinosaur Actor Is Now A Tantric Sex Guru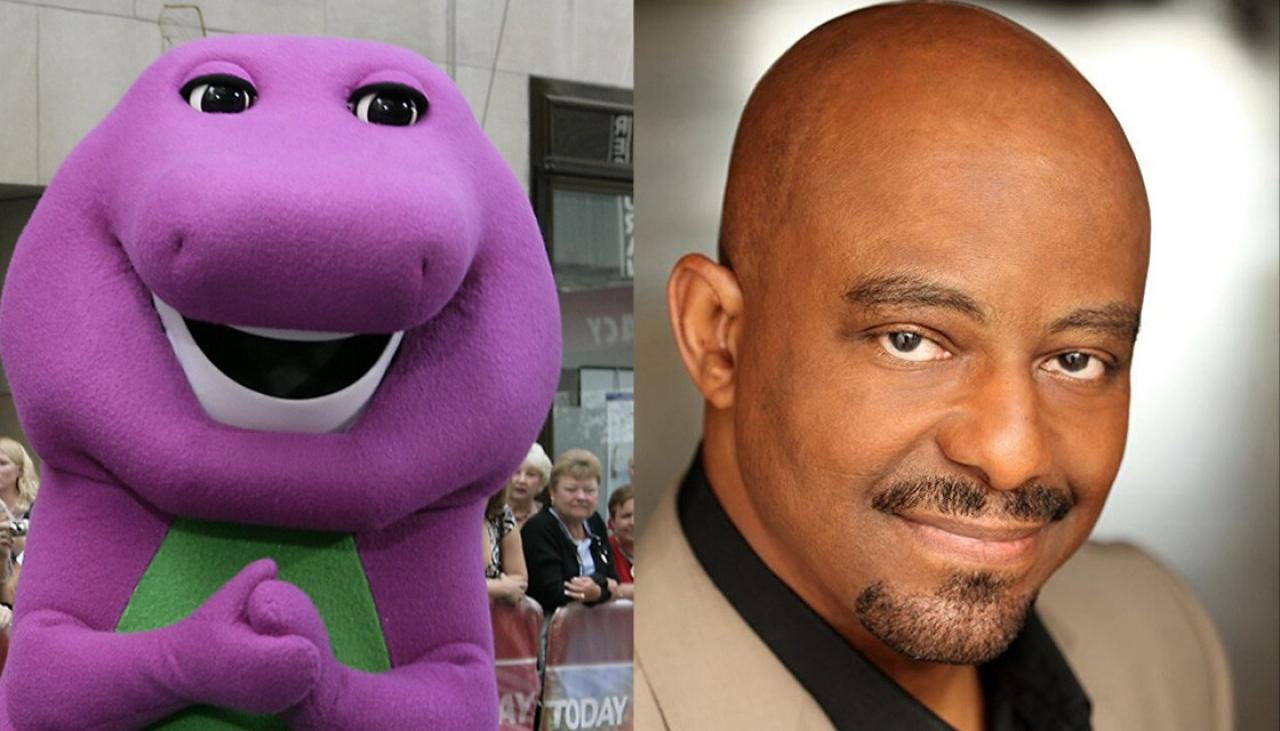 VOTE NOW! Is this Funny or Offensive?
Posted in:
Barney Really Loves You
January 25th, 2018 – Former kid's show performer David Joyner, 54, is back in the news for a decidedly non-kid friendly reason. Portraying the titular character on the hit PBS educational program Barney & Friends, Joyner was beloved by generations of toddlers for the show's ten-year run. Now his purple dinosaur costume isn't the only thing Joyner has slipped out of since becoming a full-time Tantric sex guru. Joyner promises his clients he can "reunite mind, body and spirit" – by having unprotected sex with him.
In an interview with Vice, Joyner explained:
"When the lingam [penis] and the yoni [vagina] meet, there's a certain energy that takes place that hands on the body alone cannot create."
Condoms, according to Joyner, block the healing energy between partners and should be avoided. Naturally, the appropriate safety measures are in place in terms of testing for STDs and clients are asked to disclose their sexual health history before engaging in sexual activity.
For a fee of $350, Joyner's two to four clients a week receive a tantric massage, ritual bath, chakra balancing, and an undisclosed number of orgasms. The former software engineer, who claims to have practiced Tantra since age 20, was a believer in the ancient principles of yoga, meditation and sexual intercourse during his time portraying the popular character. The producers of the wildly popular kid's show insisted that Joyner refrain from discussing or participating in any Tantric activity while under contract with the show, and his secret sex life apparently went unnoticed by the cast and crew.
"David was eccentric and wonderful and into things that I wouldn't have been privy to given my age at the time."
The previous quote comes from actor, Leah Montes, who appeared on the program from age 9 to 15. While his former co-workers have expressed words of support, some members of the Tantric community are poo-pooing the idea of Joyner, or anyone, practicing unprotected sex with clients. A sex therapist named Kim Resnick of UCLA was more explicit:
"For him not to use condoms is medically unethical and irresponsible. This is outrageous and far outside the standard of care."
Questions of medical ethics and law enforcement notwithstanding, Joyner has a thriving practice in Southern California and shows no signs of slowing down.
So is this just a story about a man who never stopped loving his purple dinosaur or a real life Law & Order SVU in the making? Funny or Offensive? Vote and comment now!