Beauty Brands Drop YouTube Star Laura Lee After Unearthed Racist Tweets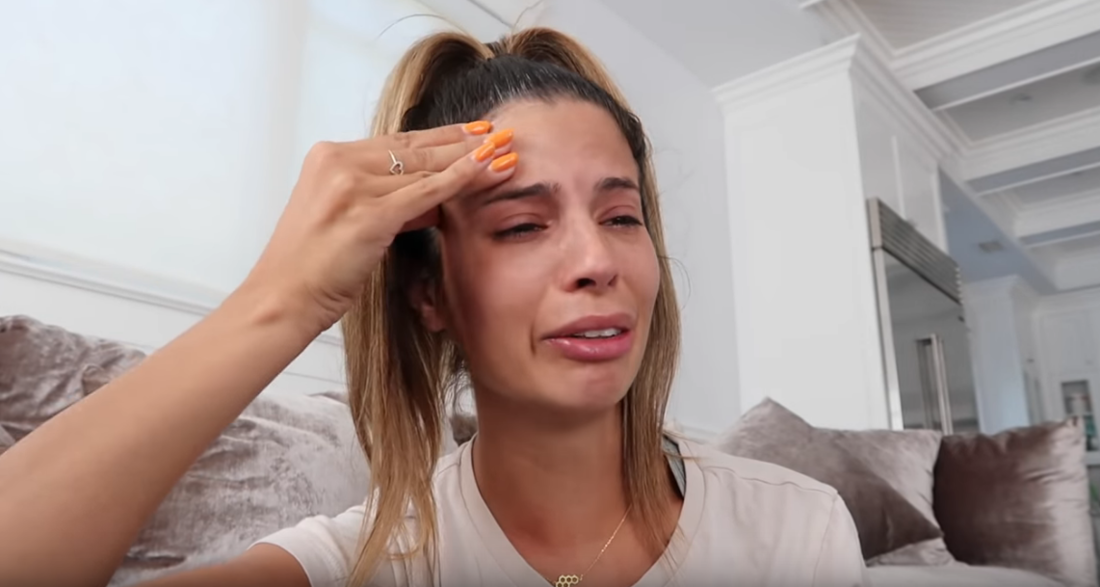 VOTE NOW! Is this Funny or Offensive?
Posted in:
Gonna Need Some Better Concealer
August 31st, 2018 – They say that beauty is in the eye of the beholder, but profits for that beauty are in the hands of business partnerships. YouTuber Laura Lee recently found out her profits weren't going to be a pretty picture after business partners dropped her following the resurfacing of a racist tweet from 2012.
Lee, who has lost over half a million followers since the controversy, has been a part of the online beauty community for several years sharing makeup tips, blogging, and working as an online influencer. The community that embraced her, though, is filled with many other beauty gurus who often times amass a cult-like following. Jeffree Star's followers set their sights on Lee.
Star has been a standout in the YouTube beauty world since 2014 after gaining notoriety on MySpace and briefly making a splash in the music industry. He has also spent many years participating in public feuds with fellow beauty celebs. If you want to take a deep dive into all the details, Vox, in true Vox fashion, has a very thorough rundown. What matters for Lee, is that Star publicly called her soul "pure evil" in 2017.
Since then, YouTube beauty stars Manny MUA, Nikita Dragun, and Gabriel Zamora have rallied behind Lee. Zamora tweeted a photo of the friends giving the finger a few weeks ago with the caption "Bitch is bitter because without him we're doing better." He followed up with another tweet saying:
"Imagine stanning a racist? I could never. Honey, every time I was around him he would constantly say racist things about black people."
Star has apologized for past videos where he used the n-word, and his "stans" decided to turn the table on his ex-friends. Joining many other celebrities who have had their old, inappropriate tweets unearthed, Lee found herself having to apologize for a tweet she sent in the months following the death of Trayvon Martin.
"Tip for all black people if you pull ur pants up you can run from the police faster.. #yourwelcome," the since-deleted tweet said. 
Manny MUA, Dragun, and Zamora also had tweets and videos exposed causing them to lose subscribers on YouTube, but Lee's old tweet got the most traction and the biggest hit to her bank account. Despite a tear-filled video apology saying there are no excuses for what she shared, many high profile beauty brands released statements condemning the tweets as they cut ties with Lee professionally.
Ulta announced it would no longer be developing Lee's makeup line.
"We have decided not to move forward with the launch of Laura Lee Los Angeles. Ulta Beauty values equality and inclusivity in all that we do," a company spokesperson told The Blast."
The CEO of Boxycharm also spoke out against the tweet saying the company would no longer be partnering with Lee.
Diff Eyewear squashed the sale of a limited edition collection of Lee sunglasses, responding to customers who inquired about the items by saying:
"We've taken this issue very seriously and do not support the comments that were made. At this time, our Peachy frames are unavailable for purchase. Thank you for your understanding."
Star, as well as plenty of other people, have shared their thoughts on the repercussions.
Imagine trying to bully me but you actually end your own career instead ✌🏻 pic.twitter.com/JZCYBjbpI3

— Jeffree Star (@JeffreeStar) August 18, 2018
Laura Lee said "tip for all black people.. if you pull your pants up you can run from the police faster.. your welcome" Wow great tip.. here's a tip for you Laura.. stay out of black issues unless you genuinely have solutions and not make a joke out of our lives.. https://t.co/6hN0TiQ3mA

— TZA (@Twonesterr) August 23, 2018
Does Laura Lee deserve to be dropped from morphe, ulta, etc? YES. Is it fair? NO. Even though I hate the bitch if you drop laura you're gonna have to drop all the problematics. She isn't the first racist guru 👀

— Keanu (@keanubalani) August 23, 2018
My #LauraLee palette is falling apart just like her career rn 🤦🏻‍♀️🙃 pic.twitter.com/Q7FDpJvqtl

— Jess ✨ (@sassyjessss) August 24, 2018
Do you think these brands responded appropriately? Do you think Laura Lee has adequately taken responsibility for the old tweets?