Breast Milk Giveaway At Burning Man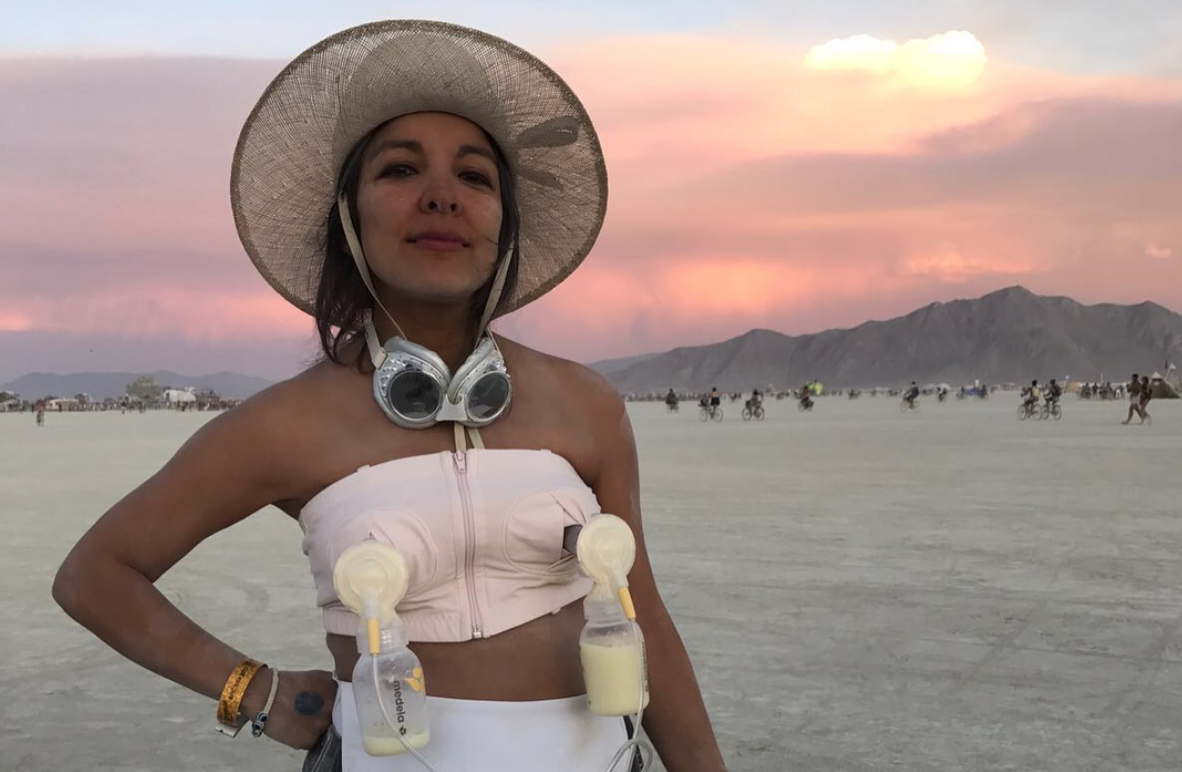 VOTE NOW! Is this Funny or Offensive?
Posted in:
Burning Man, Engorging Woman
September 6th, 2017 – Clothing-optional, sustainable, interactive art collectivists from all over the world descended on the Nevada desert for the annual Burning Man event. Renowned as the premiere venue for creative self-expression, "situationist performance art" and "radical inclusion," the gathering now hosts CEOs and hedge fund managers along side EDM-loving co-eds and mutant vehicle aficionados.
This year's Burning Man featured something that might make the most diehard Temple acolytes wrinkle their collective brows. Feminist underwear purveyor and Thinx "She-E-O," Miki Agrawal, gifted attendees with her own freshly pumped breast milk to use as they saw fit. The event's spirit of sharing inspired the businesswoman, known for "period underwear," to educate her fellow Burners about the wonders of the human body.
 "I pumped my breasts every three hours at @burningman and gave away most of my milk. Some people downed a whole four ounces hoping for a hangover cure. Some wanted it for their coffee to make lattes. So many were excited and curious to try it. I drank some too when I ran out of water, it tastes like sweet coconut milk!"
The author, fashion entrepreneur and DJ (of course) stood out among the stilt-wearing, masked, drug-addled Fury Road cosplayers walking the desert 100 miles outside Reno in a one-piece and a working breast pump. She related her experience in a lengthy Instagram post sharing:
"So many people told me that they had no idea that I had to keep pumping every three hours because they didn't know that breasts would become engorged and super painful if they were not pumped – nature's way of keeping mama and baby working together."
While the most Burning Man thing to happen at Burning Man is arguably the man who burned to death after running into a bonfire, this may be a close second.
What does the Internet say? Are lactation lattes the next big thing or is this mad mom just a boob. Funny or Offensive? Vote and Comment now…