"Disco Tits" Toppled The Fashion Trends At Summer Festivals (NSFW)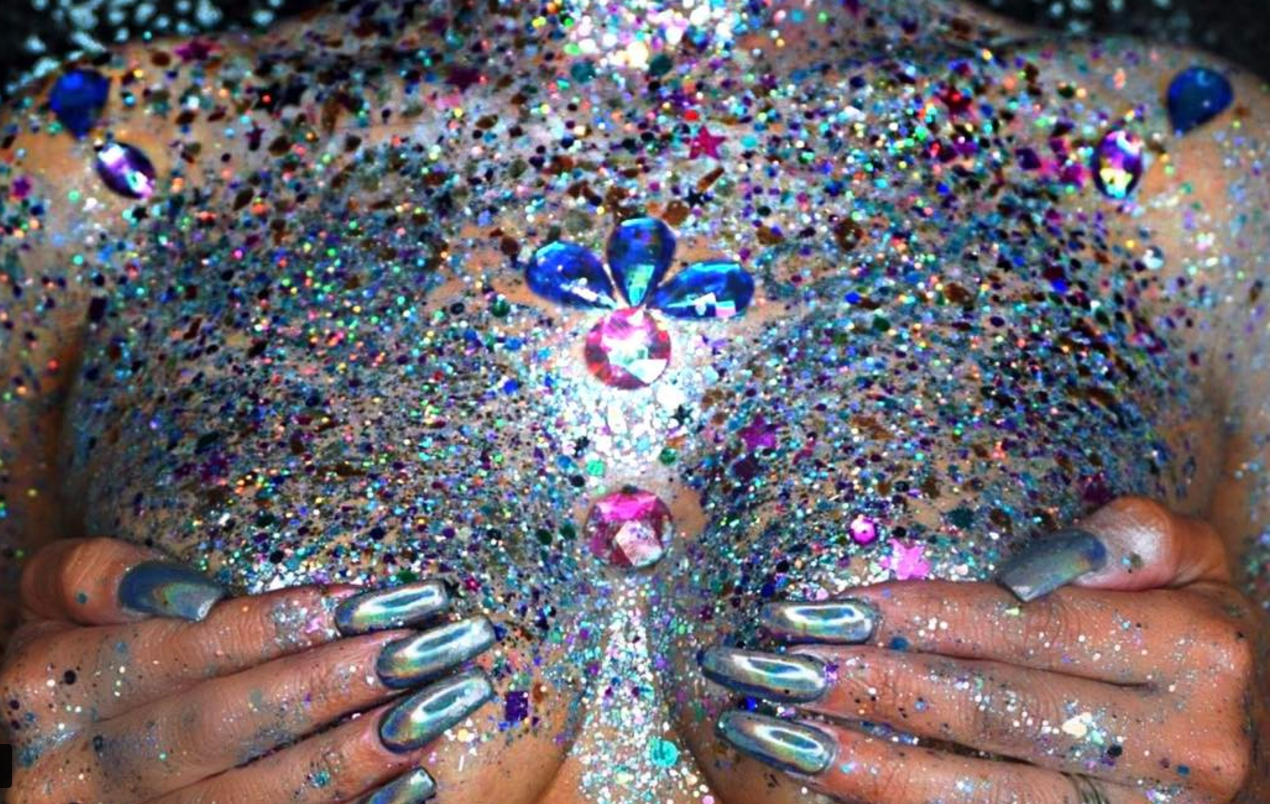 VOTE NOW! Is this Funny or Offensive?
Posted in:
NSFW (Unless You Work At Burning Man)
September 5, 2017 – As summer begins to wind down, music festivals will fade into mere sweet summertime memories. And the big fashion trend seen across sweaty groups of festival go-ers may just be one of the memories that's etched permanently into our minds. What's that fashion trend? It's tended to go by two similar terms: disco tits or glitter boobs.
Allure labeled the fashion trend the most popular fashion choice of Coachella this year. A search on Instagram will turn up plenty of versions showcasing glitter, sequins, body paint, and jewels covering up the top half of music lovers.
People have devoted their YouTube channels to providing "disco tits" tutorials although there doesn't seem to be one lone way to decorate yourself. Whether it's a rainbow of colors or bedazzled beads covering what was once hid by a halter top, the goal seems to be to get creative and get to posting the results. One Instagram user commented:
"Hopped on the glitter boobie train with @staytruesailor yesterday. Great in theory, shots turned out great. But what a pain in the ass to wash off!!!!#worthit"
Others advertised their skills to help you make the most of a party while others showed off ways to use the glitter and sparkle to make jewelry.
What do you think of the "disco tits/glitter boobs" trend? Bra-free fun or a faux-pas exposed? Funny or Offensive? Vote and comment now…