Brewery Apologizes For "Date Grape" Beer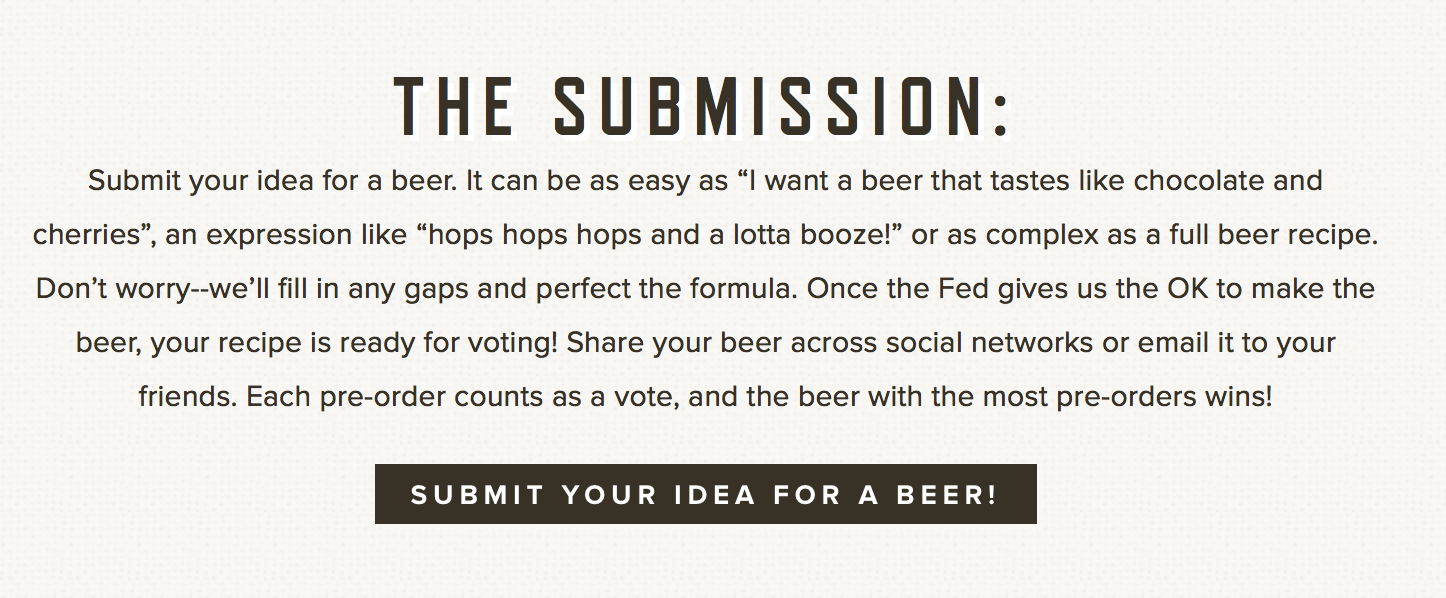 VOTE NOW! Is this Funny or Offensive?
Posted in:
Freshly Booed Beer
December 10th, 2016 – MobCraft Beers, a new Milwaukee brewery, has gotten some unwanted national attention after a user submitted beer named "Date Grape" made it as a finalist in its online competition. The brewery is unique in that it crafts beers based off descriptions users submit online; the one with the most pre-orders (AKA votes) will get brewed.
Past winners have included "Wheat Men Can't Jump,"Orange You Glad You Weren't Beat Up By A Banana" and "Eggnogstic." For the month of December, "Date Grape" was in a list with finalists such as "Hop Damn!,"Drumpf" and "Original Sin Porter."
After many complaints on social media, MobCraft changed the name to "Dates & Grapes" but on Tuesday the company had taken down the entry entirely.
MobCraft co-founder Andrew Gierczak said that the employees at the brewery don't always review the recipe names before uploading them to the site to begin the voting process.
"There was no stopgap in place," he told the Journal Sentinel. "Everybody's slammed doing work on stuff and didn't notice."
CEO Henry Schwartz echoed similar thoughts in a formal apology but also placed blame on automation saying "Automation is used from the time of submission till the vote starts, URLs are auto populated, the beer name and images are also auto populated." On his company's website and its Facebook page, Schwartz also apologized and promoted both a new process to vet submission names and a donation that will be made to a rape crisis center in Milwaukee.
Some involved in the industry, however, have still thrown out some harsh criticism for the young brewery. Robyn Klinge, who started Madison's Craft Beer Week and the group FEMS (Females Enjoying Microbrews), called out the problem with even needing a formal process for offensiveness.
"You shouldn't need a formal process to realize that a name is offensive," Klinge said. "I wonder if it's something that just doesn't occur to men and in most breweries it's kind of men running the show."
OnMilwaukee also pointed out that this wasn't the first time that MobCraft has come under fire for insensitive beer labels. Previously the brewery had created what many deemed offensive racial stereotype caricatures. Three beers in particular: Señor Bob, Sippin' On G&J and Arabian Date Night had been flagged.
Writing in the comments section, MobCraft Beers added some information they thought was either left out or misconstrued in the article saying:
"We were contacted by a local group advocating for social justice about lables. We had a great informational meeting about taking a different approach to designing our lables and looking through the lens of different races, ethnicities, genders etc. We learned a lot from this group and changed lables in question. The images in this article were pulled either before changes were made, or from some image archive. If you check out our site you will see the new lables i referenced."
Do you think MobCraft Beer needed to apologize for the names and imagery on the beer bottles? What role do you think a company needs to play in order to oversee user submissions? Share your thoughts in the comments section below.