Casting Changes and Episode Removals Following 'Black Lives Matter' Protests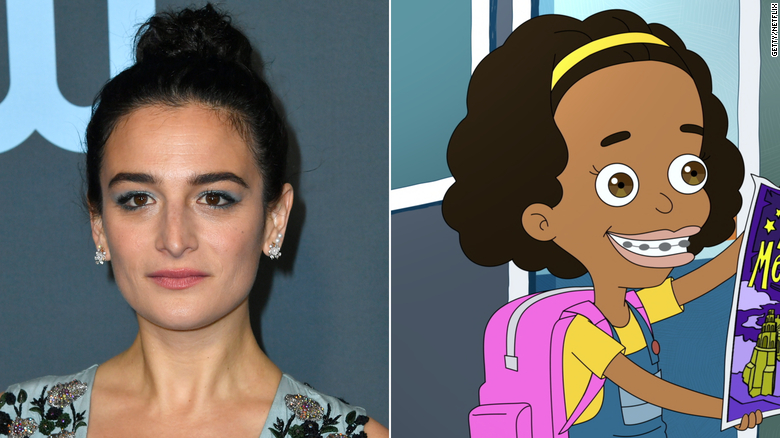 VOTE NOW! Is this Funny or Offensive?
Posted in:
"Black characters on an animated show should be played by Black people"
July 1st, 2020 – Amid the Black Lives Matter protests, several industries have been forced to reckon with their role in systemic racism. The conversations aren't new in Hollywood but they now, finally, seem to be happening with tangible actions. While some people continue to question who is truly being served regarding some decisions, change is happening nonetheless.
Over the past few weeks, several high profile actors have stepped down as voice actors for Black characters on animated TV shows. While showrunners long held onto the belief that including black and brown characters on their shows allowed them to check off the "representation" box, they had not addressed the issue of systemic racism by not casting POC for those roles.
From Nick Kroll and Kristen Bell to The Simpsons as a whole, here's a list of the white actors who have recently announced their decision to stop playing Black characters.
Jenny Slate
Last Wednesday, the actor announced she would no longer voice the character of Missy Foreman-Greenwald, a young mixed-race girl on the animated comedy Big Mouth. She characterized her decision to take on the role as "an example of white privilege" and went on to say that she will continue to uncover racism in her actions.
Big Mouth creators Nick Kroll, Andrew Goldberg, Mark Levin and Jennifer Flackett also released a statement in support of Slate's decision and are planning to recast the role with a Black actor.
Kristen Bell
Hours after Slate's news, the creators of Apple TV+'s Central Park announced that Bell would also stop playing a Black character named Molly. In January, one of the show creators, Loren Bouchard, defended the casting decision at a TCA panel saying "Kristen needed to be Molly, like we couldn't not make her Molly. But then we couldn't make Molly white and we couldn't make Kristen mixed race, so we just had to go forward."
Fast forward five months, and the media quotes are very different. Bell shared the show's statement on her Instagram account over the weekend.
Bouchard also hinted at a casting change for Marshmallow, a Black trans sex worker on Bob's Burgers. Since the character's debut, actor David Herman, a white cisgender man, has played the part.
yes. on it.

— loren bouchard (@lorenbouchard) June 24, 2020
Mike Henry
Henry has voiced Cleveland Brown on Family Guy since the show premiered in 1999, even taking the deli owner to his own show for four years. While the creators of the show haven't been as vocal, Henry announced his decision on Twitter saying "persons of color should play characters of color."
It's been an honor to play Cleveland on Family Guy for 20 years. I love this character, but persons of color should play characters of color. Therefore, I will be stepping down from the role. pic.twitter.com/FmKasWITKT

— Mike Henry (@mikehenrybro) June 26, 2020
Alison Brie
Brie voiced Diane Nguyen, a Vietnamese-American character on BoJack Horseman, in over 70 episodes. The actor didn't have the opportunity to step away from the role as BoJack wrapped earlier this year, but she did release a statement expressing regret for playing the part.
BoJack creator Raphael Bob-Waksberg also released a long Twitter thread talking about his role saying "the intention behind the character is I wanted to write AWAY from stereotypes and create an Asian American character who wasn't defined solely by her race. But I went too far in the other direction. We are all defined SOMEWHAT by our race! Of course we are! It is part of us!"
"We should have hired a Vietnamese writer, and a Vietnamese actress to play Diane – or if not that, changed the character to match who we did hire," he added.
The Simpsons
Creators and actors from The Simpsons have long been under fire for using white actors to voice characters of color. In 2018, Hank Azaria said he would step aside from playing Apu Nahasapeemapetilon. Now, it looks like he also won't be voicing Carl Carlson and Springfield police officer Lou.
"Moving forward, The Simpsons will no longer have White actors voice non-White characters," the show said in a statement Friday.
In addition to recasting actors, networks and show creators have also pulled episodes of their own shows that feature characters in blackface. Tina Fey asked streaming services to remove four episodes of 30 Rock saying "As we strive to do the work and do better in regards to race in America, we believe that these episodes featuring actors in race-changing makeup are best taken out of circulation. I understand now that intent is not a free pass for White people to use these images."
Scrubs, Community, and The Golden Girls have also had episodes pulled from streaming services while a scene from The Office has been cut from an episode. The removal of these episodes hasn't been as widely supported with many people saying it only allows the creators and actors to not be associated with the decision they once endorsed.
Others have also said these moves miss the mark when what Black people are actually calling for in this movement is defunding police departments, ending qualified immunity and a number of other systemic changes. The Golden Girls episode, in particular, has been seen as a swing and a miss in fighting for Black lives.
Rose and Blanche wear mud masks on their faces in an episode titled "Mixed Blessings," which spent an entire episode addressing race as Dorothy's white son marries a Black woman.
To be clear: I'm not "attacking" Hulu. I would just hate for the seriousness of this moment and movement to get lost in symbolic (and sometimes silly) overcorrections. Impact on real lives should be the measure of any change worthy of a PR push.

— erica williams simon (@missewill) June 28, 2020
Removing this episode is weird, counterproductive and stupid. It diminishes the effort to actually end racism. It's just so dumb.

— roxane gay (@rgay) June 28, 2020
Y'all pulled that Golden Girls episode that wasn't even blackface. Right now it's feels very much like the entertainment industry and culpable white people within it are using these performative gestures to get out of doing the work that needs to be done.

— Leslie Mac (@LeslieMac) June 28, 2020
I just think it's funny that the creators of the Golden Girls had more sense in the 80s than Tina Fey had in the 2010s

— Imani Gandy ☄️🌏🔥 (@AngryBlackLady) June 28, 2020
Do you think these casting changes and episode removals are meeting the moment when it comes to systemic change with race in Hollywood?