Congressman Makes Joke About Bader Ginsburg Being Groped By Lincoln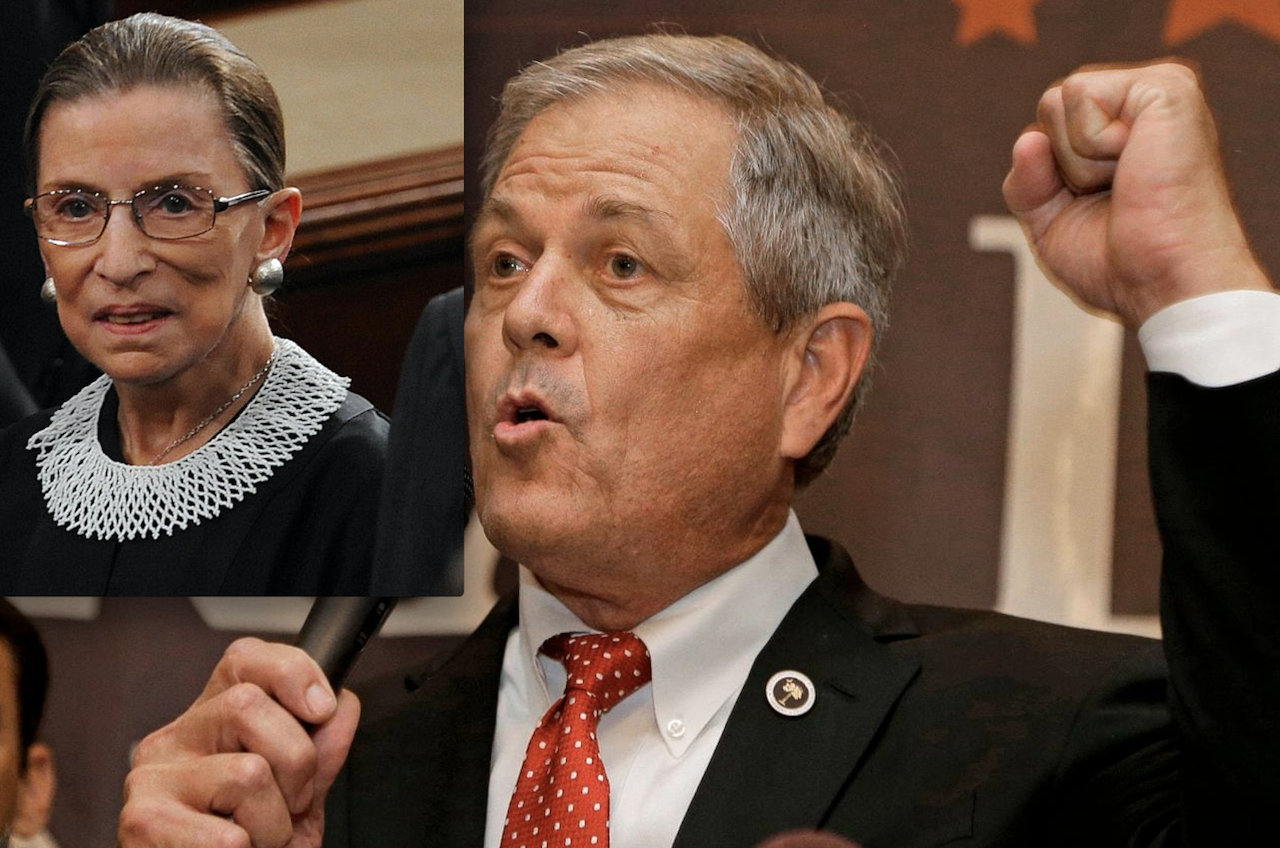 VOTE NOW! Is this Funny or Offensive?
Posted in:
A Debatable Joke
September 20th, 2018 – Republican congressman Ralph Norman decided to open up a debate Thursday afternoon by making a joke. While that tactic might endear a politician to his or her constituents, it can also backfire if that joke is about sexual assault at a time when a high-profile judge is being accused of that very subject.
Before going head to head with his Democratic rival, Archie Parnell, Norman shared that he thought he was going to be late for the event due to some breaking news.
"Did y'all hear this latest late-breaking news from the Kavanaugh hearings?" he asked the crowd. "Ruth Bader Ginsburg came out saying she was groped by Abraham Lincoln."
Laughter can be heard from video of the debate between the two candidates vying to represent South Carolina's 5th Congressional District. The joke comes amidst accusations against Donald Trump's Supreme Court nominee Judge Brett Kavanaugh. While the notorious RBG has made no allegations, Dr. Christine Blasey Ford has said that the would-be justice sexually assaulted her when she was 15-years-old and he was 17.
Kavanaugh has denied the allegations, and Norman has denied the notion that people would be offended by his joke. Responding to objections to the quip, the congressman took to Twitter to double down.
"My comments earlier today were meant to add a bit of levity to a very serious debate between me and my Democrat opponent and to point to the circus-like atmosphere that Washington DC has become. People really need to learn to lighten up."
Not taking responsibility for his part in saying the joke, he accused the Democrats and the media of taking the focus off the substance of the debate in favor of this "distraction." Parnell, alongside a number of other D.C. folks including the S.C. Democratic Party Chairman, reminded Norman that sexual assault is nothing to be joked about.
So now sexual assault is a punchline for a stupid joke! Disgusting but coming from Norman… expected! https://t.co/MxZHPwuLsB

— Jaime Harrison (@harrisonjaime) September 20, 2018
@jslovegrove Ralph Norman just proved he may be rich but he doesn't have any class. His opening joke about RBG's comments on the Kavanaugh hearings—"RBG, I don't know what the problem is…Abe Lincoln grouped me…" inappropriate doesn't describe his remarks.

— Trav Robertson (@TravRobertson) September 20, 2018
Did you hear the one about the Congressman who made a bunch of jokes about sexual assault?

Yeah, it wasn't very funny. https://t.co/7loEbxI0wM — Matt Fuller (@MEPFuller) September 20, 2018
My opponent apparently thinks sexual assault is a joke. It is not. But I guess that's the best we can expect from someone who pulled a loaded gun on his own constituents. https://t.co/1RBvMn6zIw

— Archie Parnell (@Archie4Congress) September 20, 2018
Parnell's reference to Norman pulling a loaded gun on his own constituents is a callback to earlier this year – when he placed his .38-caliber Smith & Wesson on a table during a meeting with gun control advocates saying "I'm not going to be a Gabby Giffords."
Both candidates head to the polls on November 6th with controversy close behind. This spring, Parnell admitted to a past of domestic abuse against his ex-wife in the 70s, saying his actions were "inexcusable, wrong and downright embarrassing, but since then, my life has been changed by a remarkable woman, two amazing daughters, a forgiving God and a career that has taught me to cherish what I have."
Where do you land on the RBG-Lincoln joke? Should we listen to Ralph Norman and lighten up or should he listen to women's allegations and be respectful? Funny or Offensive? Vote and comment now…