Conservative Group Wants To Ban Kit Kat Commercial Featuring Missy Elliott Song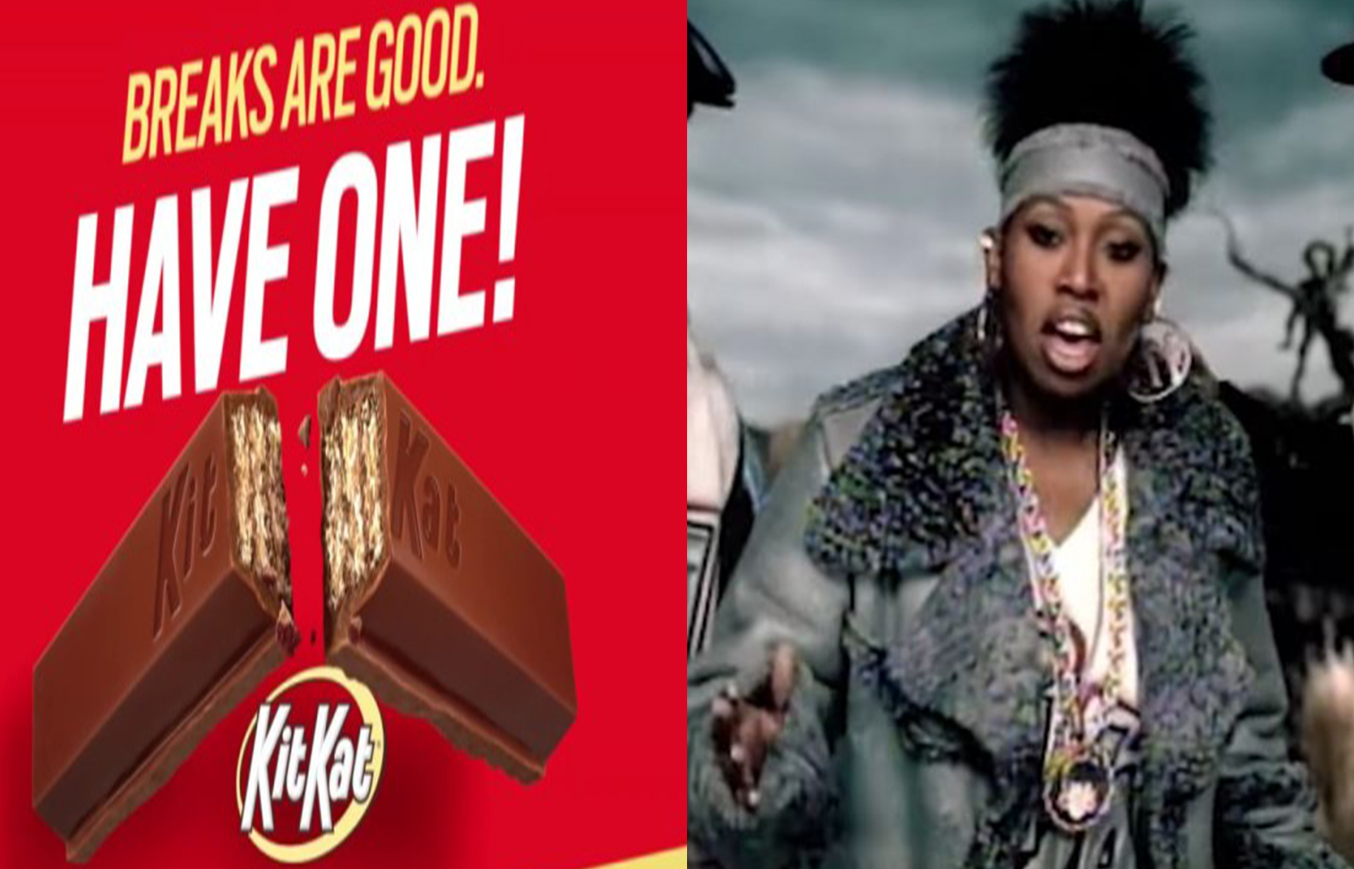 VOTE NOW! Is this Funny or Offensive?
Posted in:
Ban Me Off A Piece Of That…
March 22nd, 2019 – Back in December of 2018, Kit Kat launched a new commercial featuring the Missy Elliott song "Work It." Three months later, a conservative group, One Million Moms, is petitioning the company to ban the "tasteless marketing campaign."
One Million Moms, a group known for its protests and boycotts, published a petition on their website Tuesday saying the commercial is way too heavy on sexual innuendos and far too light on chocolaty goodness.
"This song is about sex, and the lyrics are extremely offensive. The song includes a word for male genitalia that is bleeped out by an elephant trumpet: 'If ya got a big (phrrrrr), let me search it.' Everyone knows children repeat what they hear."
"Work It" dropped in 2002 but has remained a hit throughout the years. It even got a surge in popularity last fall when Mary Halsey, who deemed herself "Missy's funky white sister," went viral doing the song at a karaoke barbecue. Missy and Mary even teamed up on Ellen to put their thing down, flip it, and reverse it.
With renewed energy around the song, it may make sense that Kit Kat wanted to trade out their classic "Break me off a piece of that Kit Kat bar" jingle for "Ti esrever dna ti pilf, nwod gniht ym tup." Even before One Million Moms got into the fight, however, people were scratching their heads over the marketing decision.
After Kit Kat posted the commercial on their YouTube page, fans had some thoughts that echo the concerns of One Million Moms.
"Nobody:

Kitkat: Flip and reverse it, its wanhapnawa nawwanha"
"This song is so inappropriate for a commercial it's hilarious. Everytime it comes on I crack up..can't wait for kids to walk around singing it..if you got a big phrrrrrr🐘 let me search ya find out how hard I gotta work ya."
"What the hell was Kit Kat thinking? How many people from Kit Kat's advertisement department sat back and said 'yep, this song is perfect'? That's brutal."
The 15-second commercial does primarily focus on the song with images of the candy bar being flipped before the slogan "Breaks Are Good. Have One! pops up at the end. One Million Moms closes their petition with a direct message for the Nestle-owned company.
"I urge KIT KAT to put a stop to inappropriate marketing campaigns and cancel the "Reverse Break" ad immediately," they wrote. "I will not purchase any KIT KAT products until this commercial is pulled off the air and removed from your website."
Despite the 1,000,000 name, the petition currently has only 8,730 signatures. Maybe 991,270 moms are taking a break.
Are you Team Mom Or Team Missy? Do you think Kit Kat's use of "Work It" is Funny or Offensive? Vote and comment now…