Conservatives Call For ABC Boycott After Tim Allen's Last Man Standing Cancelled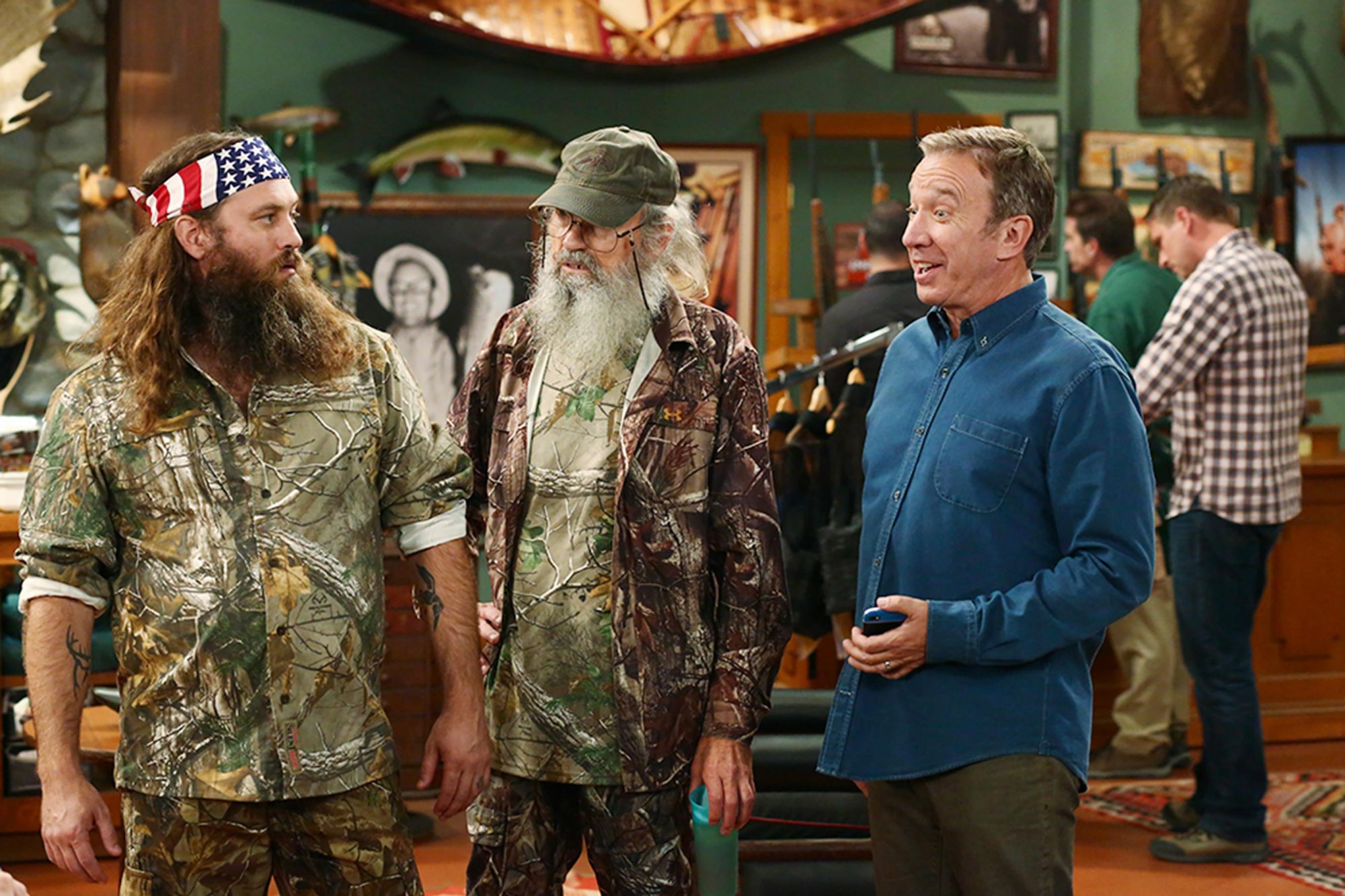 VOTE NOW! Is this Funny or Offensive?
Posted in:
No Man Standing
May 16th, 2017 – ABC has brought down the ax on one of its most popular shows, multi-camera sitcom Last Man Standing, and the decision has conservatives fired up. In fact, they think that ax is liberal and that the cancellation was due to leading man Tim Allen's (and his character, Mike Baxter) personal conservative views.
Last Man Standing would have entered its seventh season had it gotten the green light from ABC and has held high ratings throughout its run on the network. Ranking behind only Modern Family and Grey's Anatomy, the comedy pulled in an average of 8.1 million viewers in its Friday primetime slot. Modern Family, which recently got renewed for two more seasons, slightly surpassed those numbers with an average of 8.7 million viewers in this current season – according to Deadline. 
"It was considered the perfect sitcom for the Trump era, hitting ratings highs in its sixth season," Deadline also added. 
Allen himself appeared as Trump during a Halloween episode last fall. The Duck Dynasty family made a guest appearance. And main character Mike continually fights for men to be men in a female-dominated world – as the bio for him on the show's website states:
"These days women run for president, serve in our military and provide for their household while men sit in tanning beds and get their cuticles shaped. As marketing director of Outdoor Man, Mike dedicates his life to reminding the world what makes men men."
With so much coverage calling out the conservative angle, along with Allen's own vocal opinions (during an appearance on Jimmy Kimmel Live, he said "You gotta be real careful around here [Hollywood], you get beat up if you don't believe what everybody believes. It's like [1930s] Germany.") conservative fans haven't taken the cancellation news sitting down.
A Change.org petition titled "Save Tim Allen's Show 'Last Man Standing'" now has over 110,000 signatures in its attempt to reach 150,000.
"Last Man Standing is one of the only shows on broadcast television, and the only sitcom, that is not constantly shoving liberal ideals down the throats of the viewers.  And sadly, that is likely the real reason the show has been cancelled," the petition states. 
The author also shares that he's cancelled all DVR settings for other ABC shows that he regularly watches. The same seems to be true for many other ABC viewers who have stated online that they will  now boycott all of the network's shows due to this decision.
Ham and cheese sandwich-loving Governor Scott Walker has even joined the conversation by tweeting to Tim Allen.
.@ofcTimAllen Looks like @ABC is playing politics with your show despite decent ratings. Sad.https://t.co/FQo9H55QcR

— Scott Walker (@ScottWalker) May 11, 2017
Vox recognized that the explanation for the cancellation could be political but also offered up four other reasons for the decision: It's old and therefore costs more with the actors demanding pay bumps. The viewers are an older demographic, so that makes the show less valuable to advertisers. ABC does't own the series; it's licensed to 20th Century Fox. And finally ABC is running out of primetime slots especially with the addition of recently revived American Idol. 
But those explanations aren't holding for many who appreciated the shows Christian and blue-collar American values.
Steven Colbert's vulgar rant is acceptable to CBS but ABC's Last Man Standing gets cancelled b/c Tim Allen said this? You suck @ABCNetwork pic.twitter.com/FLoqj9OumB

— Teresa (@AmericanHere) May 11, 2017
So Last man standing had its highest ratings last year, But ABC cancelled? it couldn't be because of politics ?ABC is garbage @ofctimallen

— Jeremy R Leath (@JRLeathal) May 11, 2017
@ABC cancelled #Lastmanstanding. No more reason to watch ABC. Conservatives unite and #BoycottABCNetwork! Do not support them in any way.

— Paul HP (@pamorris9) May 14, 2017
.@ABCNetwork cancelled it's 2nd highest-rated show #LastManStanding because it portrays Christian & Conservative values.#BoycottABC
.

— novaculus (@novaculus) May 14, 2017
What do you think was the motivating factor for ABC to cancel Last Man Standing? Do you think politics should play a role in the programming decisions for a television sitcom? Share your thoughts with us!