Dairy Queen Makes 'Marijuana' Cake For Customer Instead Of 'Moana"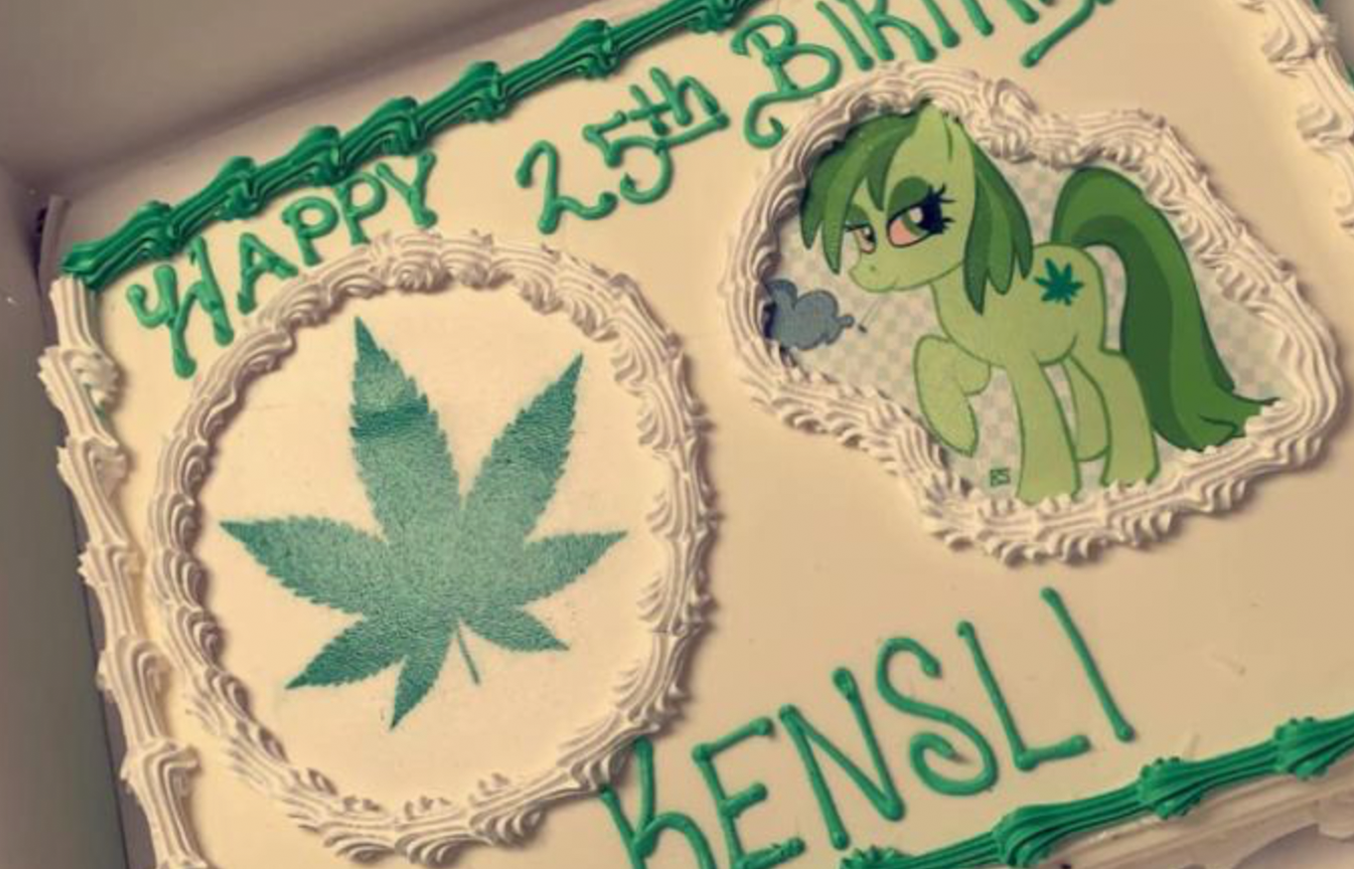 VOTE NOW! Is this Funny or Offensive?
Posted in:
Moana vs Mary Jane
July 13th, 2019 – A woman in Georgia had a high-flying birthday after a cake decorator mixed up a request for "Moana" with marijuana. Kensli Davis' mother reached out to her local Dairy Queen in Milledgeville to celebrate her daughter's 25th birthday and left the store with a high My Little Pony and a lot of laughs.
Davis shared the Dairy Queen marijuana cake to Facebook on July 2nd, and the post quickly went viral. It's now been shared over 14,000 times with the birthday girl giving a shoutout to the taste despite the design.
"I haven't had a chance to tell y'all about our experience this weekend with my birthday cake," she wrote. "So my mama called and ordered me a cake telling them how much I loved Moana. (Because really I do) Well needless to say these people thought she said marijuana 😂😂😂 That ice cream cake was still good though."
Davis said this may be a case of accent accident.
"I think they thought that she said 'marijuana' because we are from south Georgia and kind of have an accent. So, 'Moana,' 'marijuana?" Davis told WMAZ-TV in Georgia.
Cassandra Walker designed the cake, which included no demigods but did feature a marijuana leaf, a My Little Pony with bloodshot eyes, and plenty of green. Walker, a mother of two who had worked at Dairy Queen for one year, told USA TODAY that she was fired last week following the mix-up.
Further frustrating the situation was the fact that Walker says her manager took the order and oversaw the whole process.
"It's not funny to me," Walker said in a phone interview with USA TODAY. "This is back-to-school time. I have two little girls here. I have a car that needs fixing. It's not funny to me. The manager stood behind me while I pulled the images off the internet. She walked by as I decorated the cake. As I boxed the cake up, she was the one who walked it up to the front."
As for the Davis family, they found the marijuana mix-up very funny. When the employees apologized and offered to make a new cake, they decided to stick with the baked bakery item.
"She was hysterically laughing," Davis said of her mom's initial reaction to the cake. "The whole family thought it was the funniest thing ever and said it would definitely [be] a birthday to remember. The lady who made my cake was apologetic and offered to make another one. But the first one was so good we weren't worried about it."
Are you feeling high or low about this one? Do you think the Dairy Queen marijuana cake is Funny or Offensive? Vote and comment now…