Cartoonist Inserts Jesus Into Immigration Debate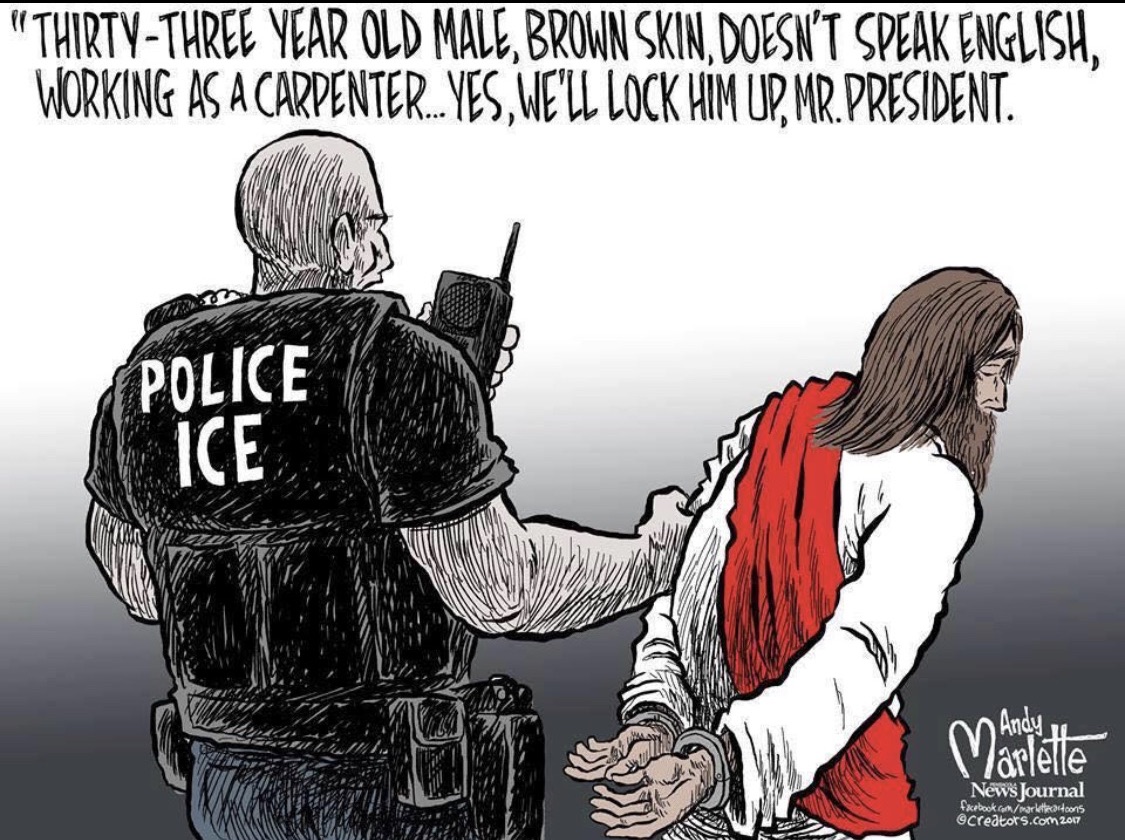 VOTE NOW! Is this Funny or Offensive?
Posted in:
For I Was A Stranger And You Welcomed Me
July 15, 2019 – As the immigration debate continues to heat up, a cartoon showing Jesus being taken away by an ICE officer is making the rounds on social media. The cartoon by Andy Marlette says:
"Thirty-three year old male, brown skin, doesn't speak English, working as a carpenter…Yes, we'll lock him up, Mr. President"
Mr. Marlette's bio reads: Andy Marlette's editorial cartoons cover timely social and political issues. He's bold, clever and unafraid to hit sensitive topics under the belief that "for the sake of our freedom, we must hold one commandment sacred: Thou shalt not apologize for opinions."
This cartoon follows our discussion of a different artist who recently juxtaposed the abortion and immigration debate.
Do you think this Jesus cartoon is Funny or Offensive? Vote and Comment now…