David Spade Burns Pete Davidson With 9/11 Joke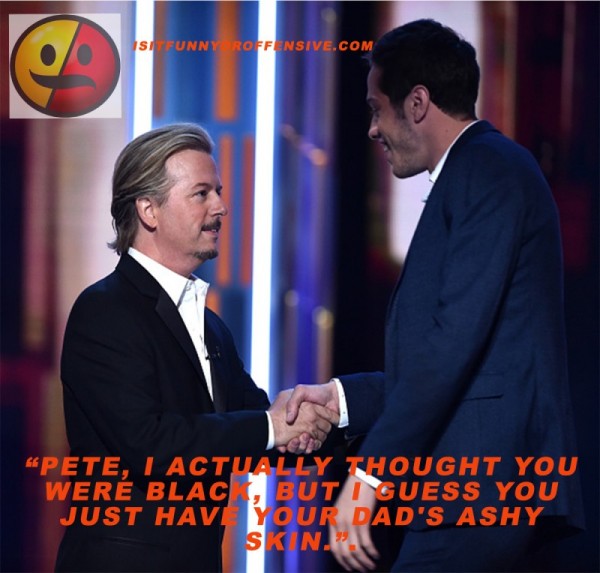 VOTE NOW! Is this Funny or Offensive?
Posted in:
Roast Master David Spade took a shot at SNL star Pete Davidson during last night's Comedy Central Roast of Rob Lowe.
 "Pete, I actually thought you were black, but I guess you just have your dad's ashy skin," Spade said in reference to Davidson losing his dad in the terrorist attack at the World Trade Center on 9/11.
Davidson himself has made 9/11 jokes about his dad and even credits the dark times for helping him hone his craft.
"There's nothing I won't joke about, and I think it's because of what happened to me," he said. "That's the worst thing that could ever happen to somebody. Now it's just like, 'Who cares, man?'"
What did you think of Spade's joke? Did it go too far or is all material fair during a roast with someone who has no limits himself? Vote and comment below.