Drug Company On Trial For Bribery Used Rap Video To Push Opioid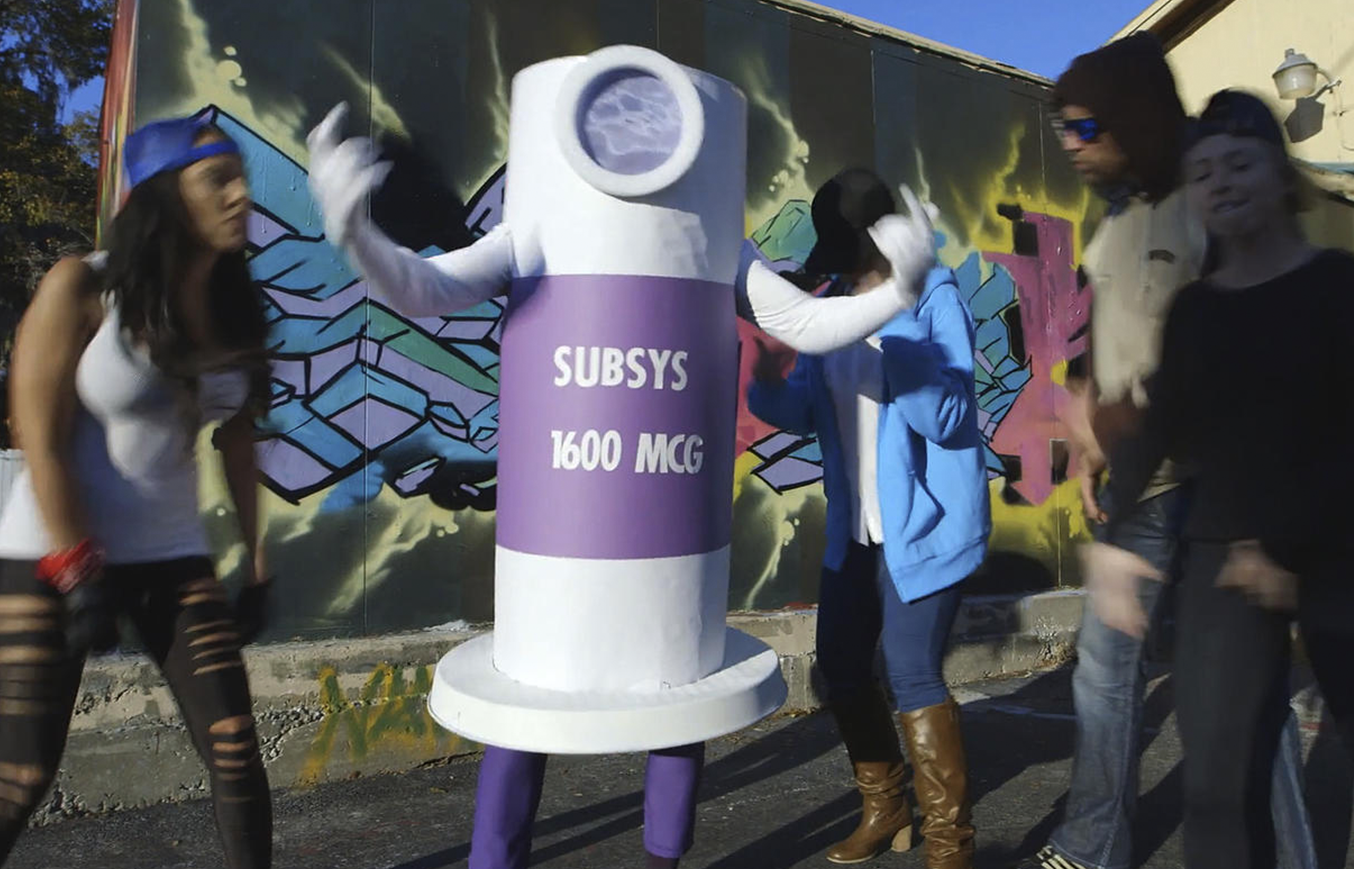 VOTE NOW! Is this Funny or Offensive?
Posted in:
Exhibit Aaaayyyye
March 2nd, 2019 – Jurors in a drug company trial were shown a surprising piece of evidence last month: a rap video featuring sales reps and executives from Insys Therapeutics Inc. Founder John Kapoor and four other executives are accused of bribing doctors to prescribe a higher dosage of its opioid Subsys, which is meant to treat cancer patients.
Kapoor, who has denied any knowledge of wrongdoing, was reportedly present at the national sales meeting in 2015 when the rap video was shown. In a 5 minute span, two male sales reps are seen rapping to the tune of an A$AP Rocky song. In$ys titled their version "Great by Choice."
The sales reps spit their rhymes on top of city buildings and next to lavish pools.
"I love titration, yeah, that's not a problem. I got new patients and I got a lot of 'em … Build relationships that are healthy. Got more docs than Janelle's got selfies," the two men rap.
"What we built here can't be debated. Shout to Kapoor for what he created. The competition just making noise. We're making history because we're great by choice," they continue.
The term "titration" used in the rap refers to adjusting the dosage of a drug, and that process is at the center of the state's accusations against the executives. In the video, someone is dressed up as the fentanyl spray, Subsys, showing "1,600 MCG" — the drug's maximum dosage.
After rhyming with the suit-wearing reps, the person wearing the fentanyl spray costume takes off the get-up revealing himself as vice president of sales Alec Burlakoff. He then lets out an energized scream before reciting the catchy hook in what looks to be his home.
The rap video is another piece of the puzzle in what prosecutors in the Boston-based case say is a pattern of the drug company using flashy tactics and good looking people to bribe doctors for their own profit. The government's prosecutors have used the testimony of former Insys CEO Michael Babich to paint a picture of the company's culture.
According to Babich, Insys hired sales reps who were "PHDs" – "pretty, hungry, and driven" and also "easy one the eyes."
"No physician wanted a quote-unquote unattractive person to walk in their door," he said.
The company also offered sales bonuses in the amount of $1,830 for those who could lock in a prescription from a doctor for the 1,600-microgram dose. Another witness testified that Insys hired a former stripper to work in sales who was seen giving a lap dance to an Illinois physician at a nightclub in an effort to get him to prescribe Subsys.
According to Bloomberg, a few jury members laughed at the rap video with one even bobbing her head along to the beat. The trial is expected to continue for several more weeks.
Do you think the Subsys rap video pushing maximum opioid use was Funny or Offensive? Vote and comment now…