Fashion Brand Loewe Pulls 'Concentration Camp' Outfit Amid Controversy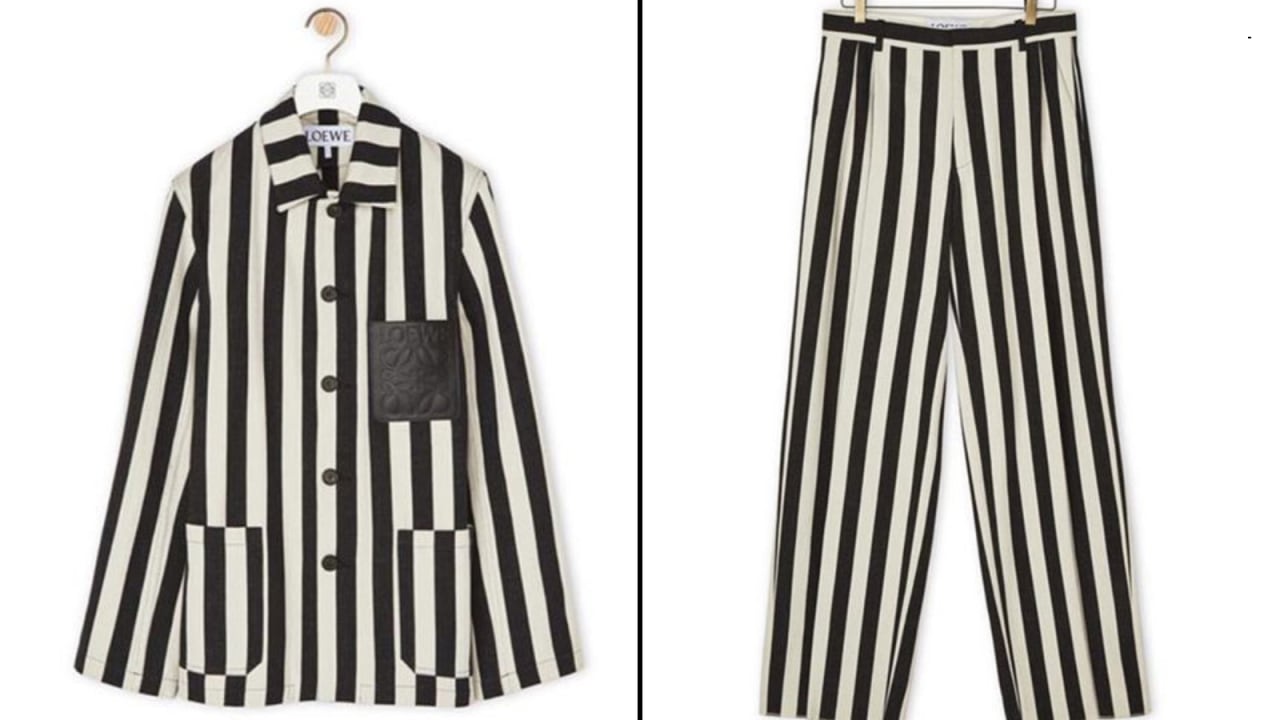 VOTE NOW! Is this Funny or Offensive?
Posted in:
A $1,840 Prison Uniform
November 25th, 2019 – A luxury fashion brand has apologized for selling an outfit that resembled concentration camp uniforms prisoners were forced to wear during the Holocaust. Loewe, the Spain-based fashion house, was selling the ensemble for $1,840 as part of its William De Morgan capsule collection — a tribute to the 19th century British ceramicist.
The ensemble, which consisted of black and white vertical stripes, a button-down top and matching pants, debuted on November 14th but only stayed in rotation for a few hours after being called out by a fashion watchdog group on Friday. Diet Prada posted a harsh critique on their Instagram account calling the similarities between the two outfits "uncannily disturbing."
They noted weeks-old negative comments under Loewe's original post highlighting the problematic piece and requested a response from the fashion brand.
Loewe quickly pulled the ensemble from its website and issued an apology.
"It was brought to our attention that one of our looks featured in a magazine and part of our Arts and Crafts ceramicist William De Morgan could be misconstrued as referring to one of the most odious moments in the history of mankind," their statement read. "It was absolutely never our intention and we apologize to anyone who might feel we were insensitive to sacred memories. The products featured have been removed from our commercial offering."
Fashion houses are no stranger to controversy and, oddly enough, insensitivity toward Holocaust victims. In 2014, Zara, also based in Spain, issued an apology for selling a t-shirt with a yellow star and striped pattern. They initially tried to defend the decision by saying it paid homage to Western films but quickly pulled the item and apologized after being flooded with criticism.
And in 2016, the wife of Vladimir Putin's chief spokesman was slammed for wearing a concentration camp outfit while performing a Holocaust ice dance during an episode of Russia's version of Dancing with the Stars.
Do you think Loewe's should have pulled the concentration camp-style outfit?