Santa Wish List: MACA Throw Pillow
November 19th, 2019 – If you were a MAGA fan but aren't quite feeling the Keep America Great acronym, Porn Discounts is here to save the day. The website, which, you guessed it, offers deals on adult entertainment sites, is launching a line of goodies with Stormy Daniels in their attempt to "Make America Cum Again."
The MACA campaign is designed to give fans of America and sexual pleasure the ultimate Venn diagram of online shopping. It's also likely that it was designed to allow copywriters to swap out the word "election" with "erection."
"The wait is finally over: just in time for the holiday shopping season and the erection of 2020, Porn Discounts has launched a new retail venture: ShopMACA.com," the site copy reads. "With the gorgeous and talented Stormy Daniels as the face (and body of) the Make America Cum Again campaign, we are aspiring to help Americans to reach across the aisle—and below the belt!"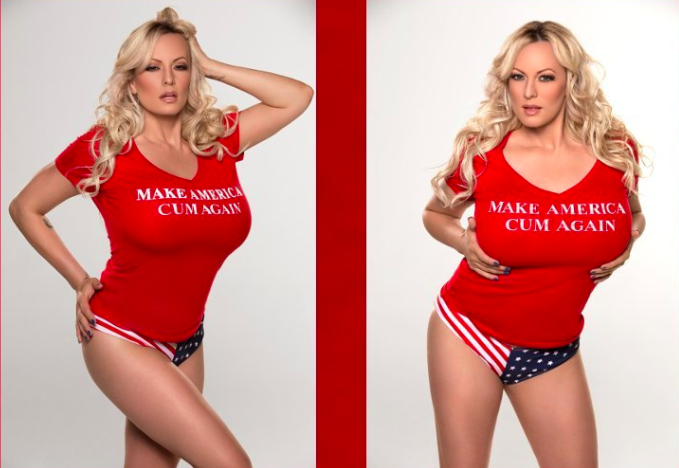 While the sexy savers don't get too far into the weeds on gridlock in Washington, they do address the ongoing political divide in our country. They recognize that we may not all agree on healthcare, gun reform or a wealth tax, but they believe as human beings we can all agree on one thing.
"It's crazy to think everyone will agree on everything all the time — and yet, we are all merely human beings — with certain basic needs in common. On ShopMaca.com you can finally tell the world what you think this country really needs–and what most healthy horny people want: to cum!"
The MACA line doesn't limit your shopping options to a simple red cap. At ShopMACA.com you can browse through decorative pillows, beanies, sports bras, mugs, and even a Stormy Daniels MACA poster.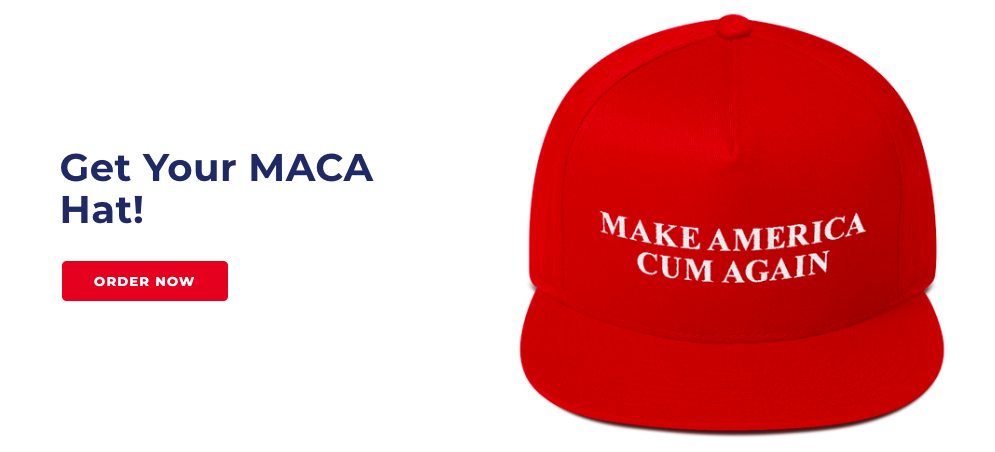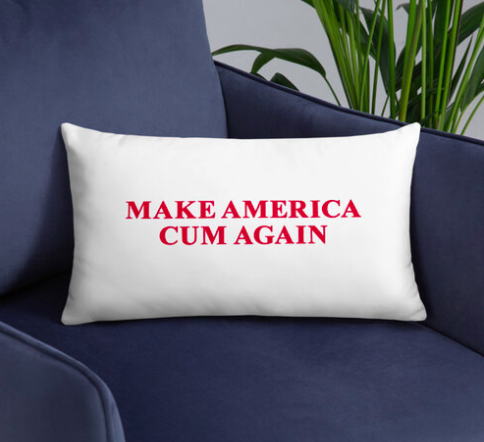 Aside from spending $34 on a Make America Cum Again throw pillow that your grandma will avoid during the holidays, you can also send an email to Stormy Daniels to sign up for a special MACA membership to Porn Discounts. The adult film star, and alleged former flame of President Trump, filmed a video, pants-less, explaining the charitable side of the promo. For every membership sold, two dollars will go to support K9s for Warriors and Pineapple Support.
"I'm not here today to discuss spray tans or toupees or even tiny hands," Daniels begins. "I'm here because I want you to help me Make America Cum Again. No matter what you love, who you love, or even who you voted for it's time to stop dividing America and begin building it up harder and faster till, you guessed it, we Make America Cum Again."
Are you ready to MACA? What do you think about Porn Discounts new patriotic porn mashup?
Share this article