"Guardians Of The Galaxy" Director Fired After Offensive Tweets Resurface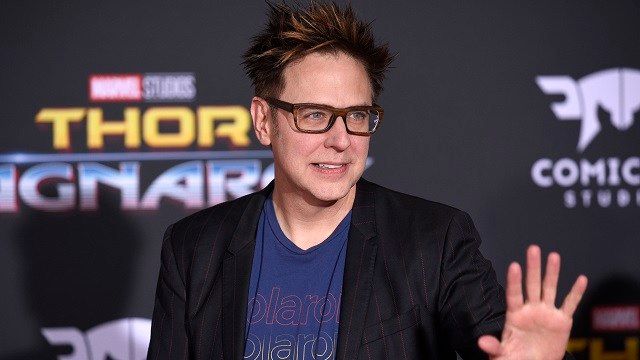 VOTE NOW! Is this Funny or Offensive?
Posted in:
July 20, 2018 – James Gunn, director of Guardians of the Galaxy, has been fired from the Marvel franchise after numerous old tweets resurfaced, touching on sensitive topics like pedophilia and rape. The tweets which were mostly released between 2008 and 2011 included:
"I like when little boys touch me in my silly place."

"The best thing about being raped is when you're done being raped and it's like 'whew this feels great, not being raped!'"
Marvel and Disney moved quickly on the issue with Walt Disney Studios chairman, Alan Horn, releasing the following statement:
"The offensive attitudes and statements discovered on James' Twitter feed are indefensible and inconsistent with our studio's values, and we have severed our business relationship with him."
Gunn unleashed a series of tweets in response to the backlash:
1. Many people who have followed my career know when I started, I viewed myself as a provocateur, making movies and telling jokes that were outrageous and taboo. As I have discussed publicly many times, as I've developed as a person, so has my work and my humor.

— James Gunn (@JamesGunn) July 20, 2018
2. It's not to say I'm better, but I am very, very different than I was a few years ago; today I try to root my work in love and connection and less in anger. My days saying something just because it's shocking and trying to get a reaction are over.

— James Gunn (@JamesGunn) July 20, 2018
3. In the past, I have apologized for humor of mine that hurt people. I truly felt sorry and meant every word of my apologies.

— James Gunn (@JamesGunn) July 20, 2018
4. For the record, when I made these shocking jokes, I wasn't living them out. I know this is a weird statement to make, and seems obvious, but, still, here I am, saying it.

— James Gunn (@JamesGunn) July 20, 2018
5. Anyway, that's the completely honest truth: I used to make a lot of offensive jokes. I don't anymore. I don't blame my past self for this, but I like myself more and feel like a more full human being and creator today. Love you to you all.

— James Gunn (@JamesGunn) July 20, 2018
It appears that Fox News played a role in this developing story with conservative host Michael Cernovich aggregating Gunn's old tweets which some suspect was in response to the director's ongoing criticism of President Trump.
Gunn also released a statement to Variety:
"My words of nearly a decade ago were, at the time, totally failed and unfortunate efforts to be provocative. I have regretted them for many years since — not just because they were stupid, not at all funny, wildly insensitive, and certainly not provocative like I had hoped, but also because they don't reflect the person I am today or have been for some time. All I can do now, beyond offering my sincere and heartfelt regret, is to be the best human being I can be: accepting, understanding, committed to equality, and for more thoughtful about my public statements and my obligations to our public discourse. To everyone inside my industry and beyond, I again offer my deepest apologies. Love to all.""
This marks Hollywood's latest execution following social media missteps – Roseanne Barr had her hit show canceled within hours of posting a racist tweet.