Ricky Gervais On Joking About 'Bad Things'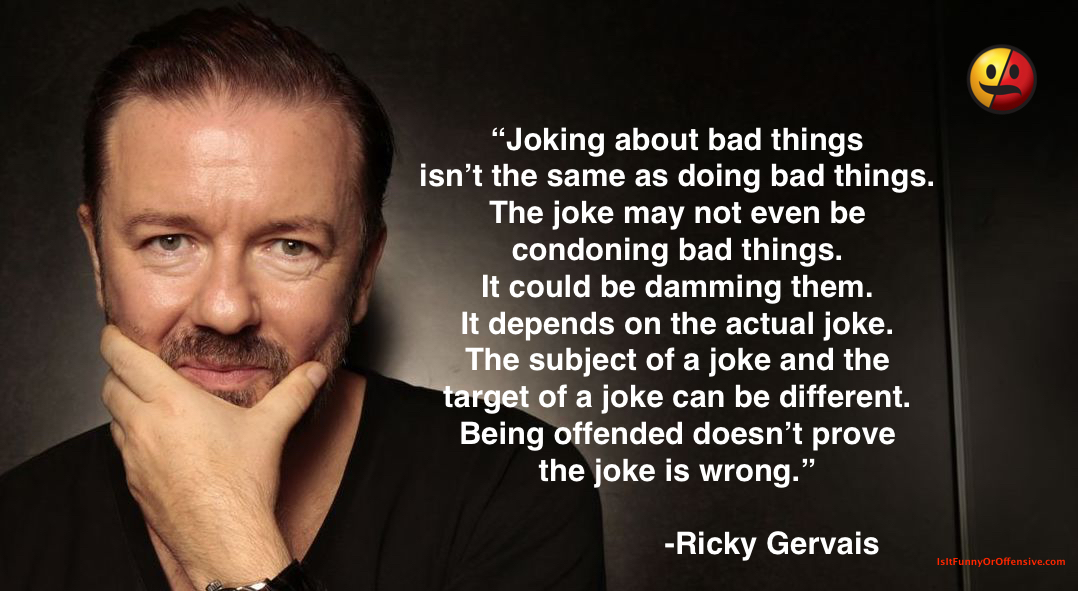 VOTE NOW! Is this Funny or Offensive?
Posted in:
July 21, 2018
"Joking about bad things isn't the same as doing bad things.
The joke may not even be condoning bad things. 
It could be damming them.
It depends on the actual joke.
The subject of a joke and the target of a joke can be different.
Being offended doesn't prove the joke is wrong."