Jack Daniel's Marketing Slave Origins to Attract Millennials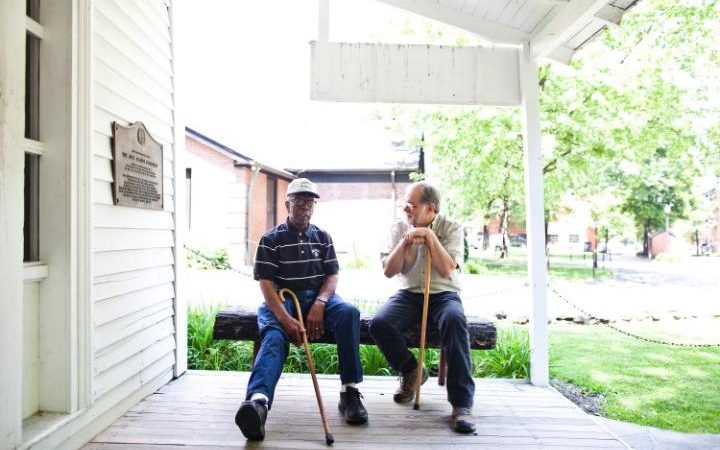 VOTE NOW! Is this Funny or Offensive?
Posted in:
You Don't Know Jack
July 8, 2016 – The storied American distillery behind the top selling Jack Daniel's brand celebrated its 150th year with a revelation that might surprise fans of the whiskey. The company's widely touted origins relate the founder learning his distilling secrets from a wily preacher named Dan Call. Now it seems the unique distilling process may have been taught to Daniel by a man named Nearis Green whom Call had enslaved.
"

Some of the earliest prominent Kentucky distillers, like Elijah Craig, Henry McKenna and Jacob Spears, relied on slaves to run their operations."
Even earlier, American presidents George Washington and Andrew Jackson owned successful distilleries that were run by men who were enslaved.
Despite the initial reluctance to advertise the involvement of black workers before and after slavery,
Jack Daniel's
 now sees embracing that history as a way to appeal to a new generation of whiskey drinkers. Global Brand director for
Jack Daniel's
Phil Epps, when asked about Green's role in the company's beginnings said, 
"As we dug into it we realized it was something that we could be proud of." 
Peter Krass, who wrote the Jack Daniel biography 
Blood and Whiskey,
 said that its move to include Green is part of a trend toward making its history "glossier" throughout the years:
"In the 1980s, they aimed at yuppies. I could see them taking it to the next level, to millennials, who dig social justice issues."
Is marketing the slave origins of Jack Daniel's to millennials because they "dig social justice" Funny or Offensive? Vote and Comment below…