John Oliver's 'Last Week Tonight' Hit With Lawsuit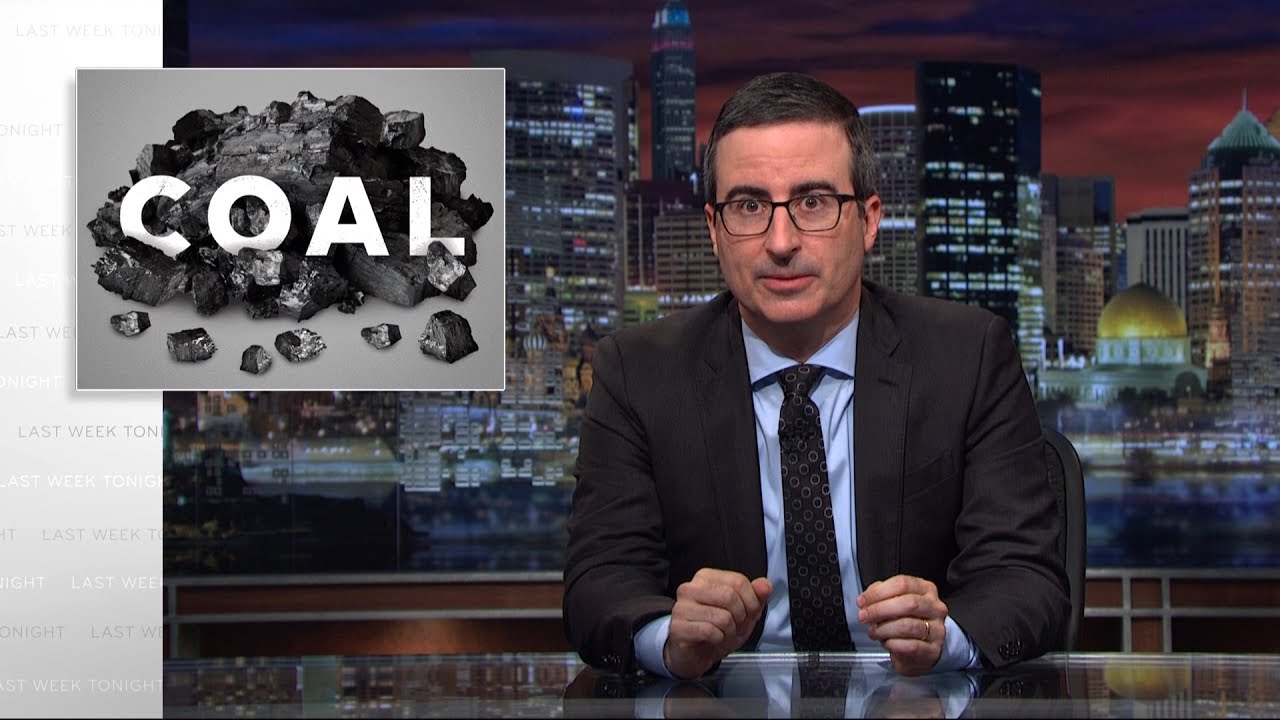 VOTE NOW! Is this Funny or Offensive?
Posted in:
Coal Blooded
August 28th, 2017 – Last Week Tonight host John Oliver has found himself in the legal crosshairs of litigious mining magnate Robert Murray after a recent segment of his critically acclaimed comedy news show. In the twenty minute segment, Oliver explored, among other things, the recent history of energy conglomerate Murray Energy.
The segment also included a disclaimer or sorts, outlining Murray Energy's predilection for filing lawsuits against any and everyone offering the slightest criticism of their business activities. The British-born comic even revealed the contents of a cease & desist letter sent by Murray's counsel in response to a request for comment relating to the story. In keeping with the show's trademark investigative journalism meets Swiftian satire style, Oliver proceeded to review, in exhaustive detail, the contradiction between Murray's public claims of support for the rights and safety of coal miners and his mining companies actual business practices.
Most damning was Murray personally appearing in front of cameras to downplay the company's safety practices as the possible cause of a deadly mine collapse at a Utah coal mine. Murray laid blame for the collapse on an earthquake while rescue efforts were ongoing. Murray continues to assert the cause of the collapse was an earthquake despite a government investigation that concluded not only that the unsafe procedures and conditions of the mine were the likely cause of the accident but also that there was "no evidence" of a naturally occurring earthquake on the date of the collapse.
Perhaps the true impetus behind the lawsuit was the conclusion of the segment. The former Daily Show correspondent savagely lampooned Murray's claim that the inspiration behind starting his coal mining business came to him in the form of a talking squirrel which, according to Murray Energy employees, Murray said approached him while sitting on his porch one day. A statement from Murray Energy flatly denied the claim. The ACLU has gone so far as to file a rather barbed amicus brief attesting to the suit's legal merits or lack thereof. The author of the brief chronicled some of her efforts on Twitter.
Tiffany helped me with the cite checking. #EatShitBob #CatsOfTwitter pic.twitter.com/Z6yrv2omCs

— Jamie Lynn Crofts (@jamielynncrofts) August 1, 2017
Still, now that the matter is before a coal mining-friendly state court all that remains is for a sympathetic judge to send the case to a jury where no outcome is guaranteed.
What are your thoughts on the lawsuit against John Oliver's Last Week Tonight? Do you think Oliver's approach to covering stories like this one are appropriate?