Kathy Griffin Reflects on Trump Beheading Joke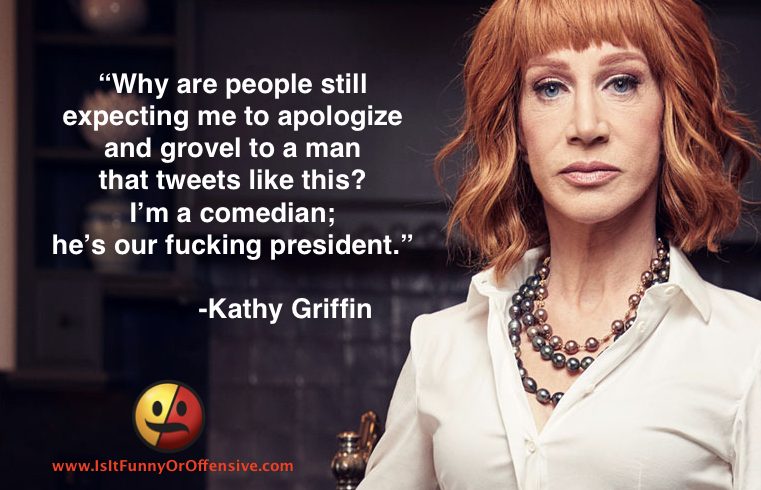 VOTE NOW! Is this Funny or Offensive?
Posted in:
August 28, 2017 – Months after Kathy Griffin stirred public controversy for a photo showing herself with the bloody head of President Donald Trump, the comedian opened up in a series of interviews with The Cut:
"Why are people still expecting me to apologize and grovel to a man that tweets like this? I'm a comedian; he's our fucking president."
Later…
"President Trump just pardoned Joe Arpaio, who was essentially running a concentration camp in the Arizona desert. He said there are some good Nazis, and he's kicking out young adults who were brought here as kids by their parents, and I'm the one who has to continue to apologize?"
Click here to read Kathy Griffin's full interview with The Cut.