Joy Behar Sparks Backlash After Mocking Gay NFL Player on "The View"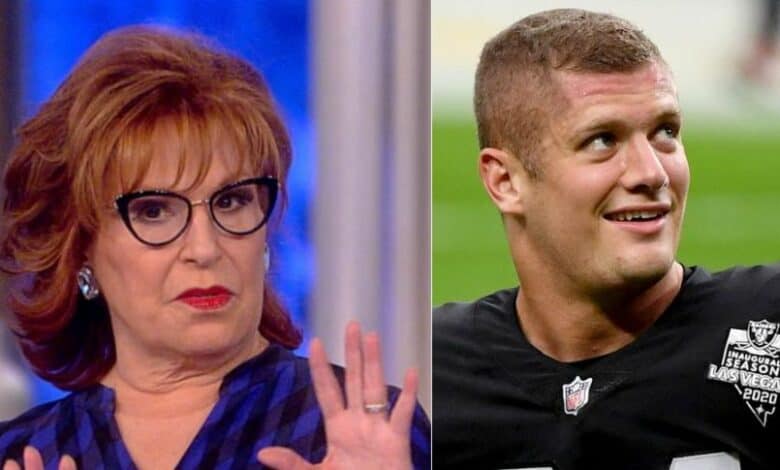 VOTE NOW! Is this Funny or Offensive?
Posted in:
Flag on the Play
June 22, 2021 – Joy Behar, cohost of The View, sparked backlash over her joke about NFL player Carl Nassib coming out as gay. Nassib, who plays for the Las Vegas Raiders, is the first active NFL player in history to come out.
Behar began by commenting, "I know he's the first active NFL player ever to come as gay but come on it's 2021, is this such a big deal?" She followed up by joking, "after they said 'penetration in the end zone,' they lost me," prompting negative reactions from her cohosts Anna Navarro, Sara Haines, and Meghan McCain.
Behar tried to unwind her comments later in the show, saying:
"I just long for the day when you can just be gay in the world and it doesn't become a big deal. By the way, that inappropriate joke I made for daytime television? Scratch it. Make-believe I never said it."
Social media lit up with largely negative responses to Behar's comments.
Yikes! This joke from Joy Behar during a discussion of the first active gay player in the NFL.

"After they said penetration in the end zone, they lost me!" pic.twitter.com/GJgqTtL5yO

— Justin Baragona (@justinbaragona) June 22, 2021
Do you think Joy Behar's comments about Carl Nassib were Funny or Offensive? Vote and Comment now.