Couching Tiger
February 28, 2017 – The internet went berserk today after a picture was released showing White House counsellor Kellyanne Conway kneeling on a couch in the Oval Office while attending to her phone. In the background, President Trump is standing with representatives of a number of historically black colleges and universities.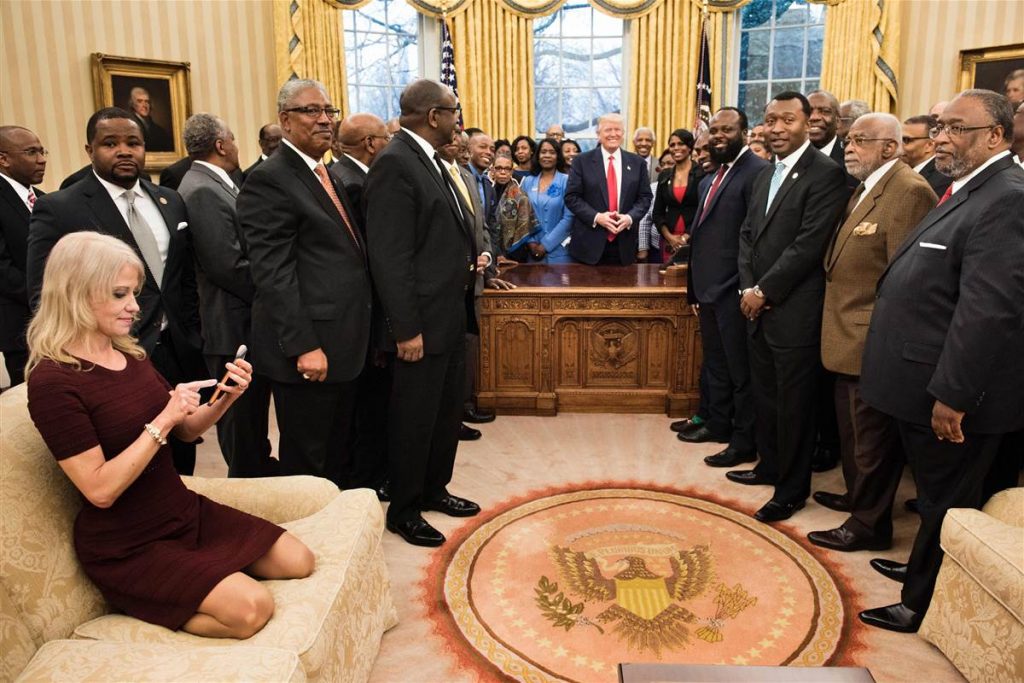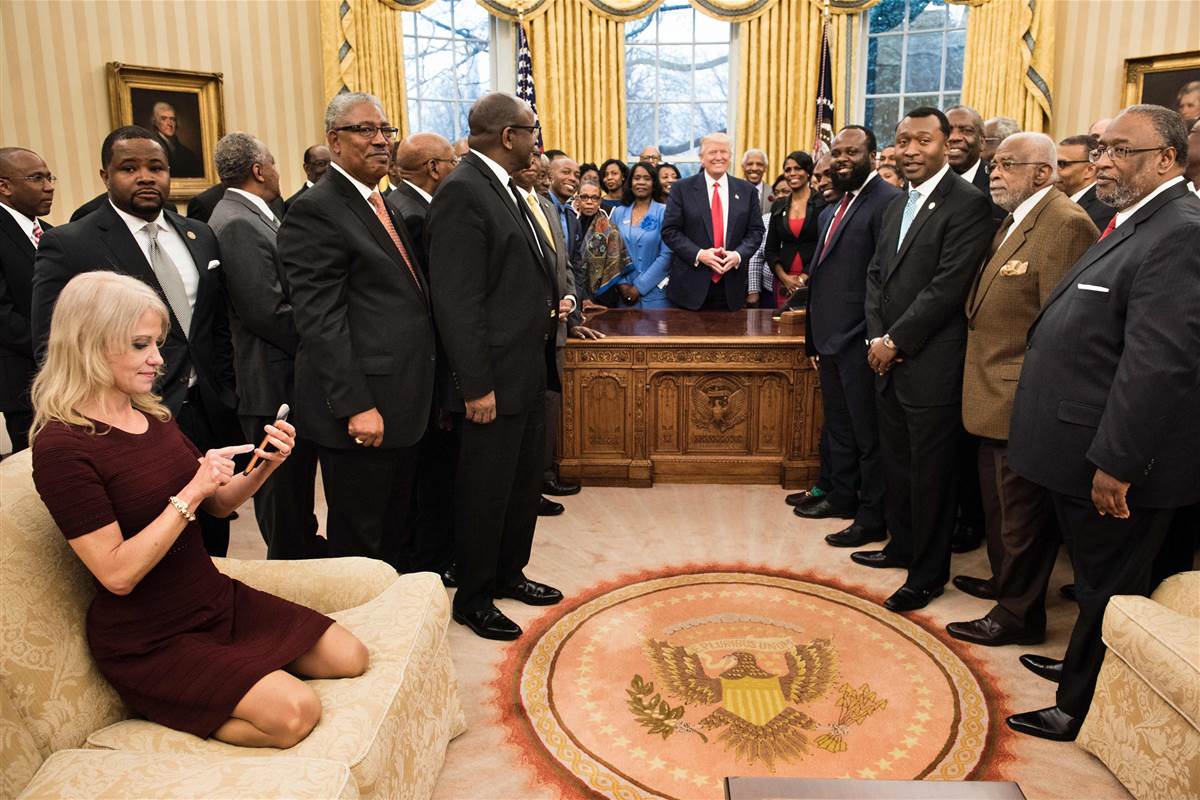 Critics were quick to label her posture as an insult to both the office and the guests. Others recalled the many times that former President Obama would relax casually behind the Resolute Desk: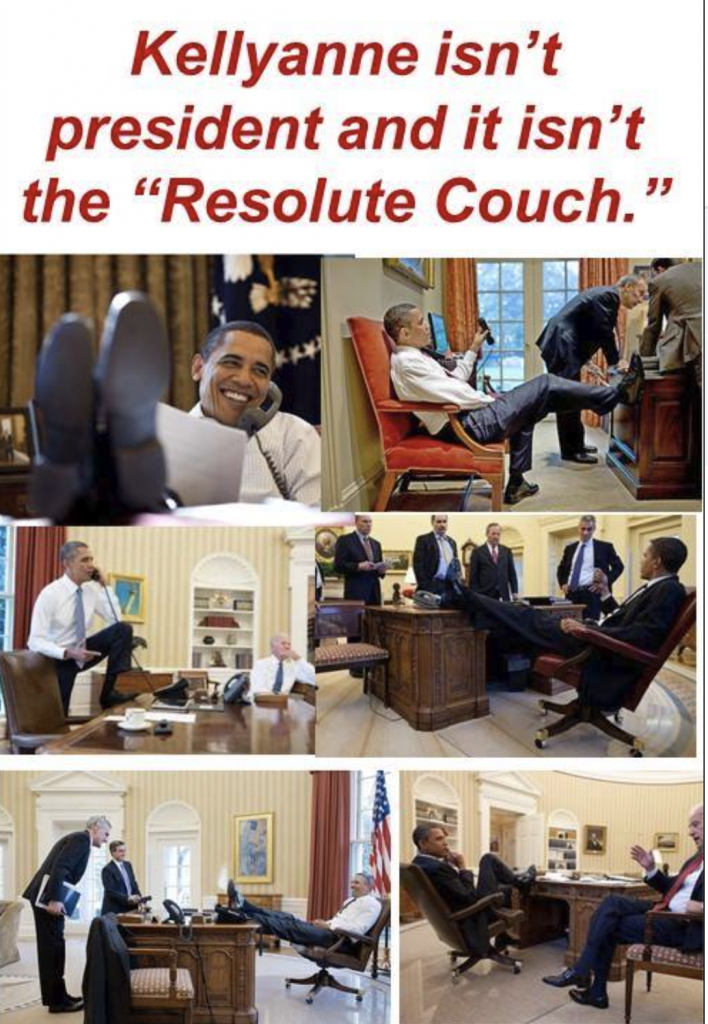 You decide, is Kellyanne Conway's couch moment Funny or Offensive. Vote and Comment now…
Share the love!