Kim Kardashian's New "Kimojis": Feminist Empowerment or Celebrity Cash-In?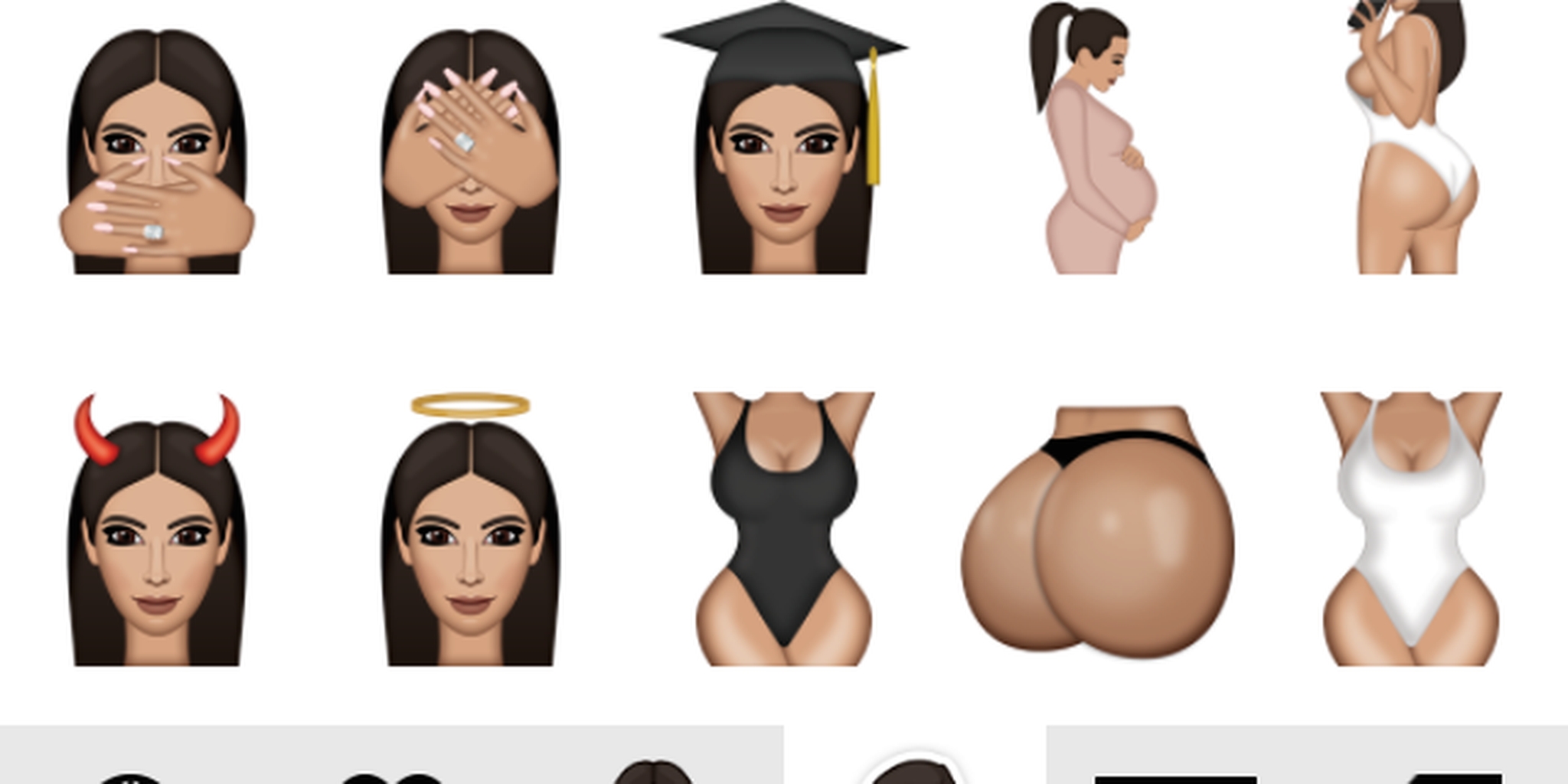 VOTE NOW! Is this Funny or Offensive?
Posted in:
Your Move, Eggplant
March 13th, 2018 – For this year's International Women's Day, many took to social media to celebrate and honor the powerful women in their lives both past and present. And while celebrities using their status to promote and further causes can be well received, uber celeb Kim Kardashian West's latest self promotion has raised a few well plucked eyebrows. Kardashian released an update to her popular "Kimoji" app for smartphones (priced at $3) that adds a series of "feminist" emojis to the existing library of her voluptuous body parts and crying face.
The new red and pink icons include the phrases "Nasty Woman" with the "W" created by breasts, a silhouette of her body with "My Body, My Choice" censoring her private areas, "Full Time Feminist," and "Grab America Back." The 37-year-old reality TV star tweeted that she was "So proud" and told people to "Download the new KIMOJI in honor of #InternationalWomensDay tomorrow!" While some supported Kardashian using her platform to promote feminism, many were not in favor of her move:
I love the message behind the new Kimoji's. I'm obsessed with seeing women encourage, support and empower other women. It's my favorite. We need more of it. #KIMOJI pic.twitter.com/S8k4SBKUjl

— Christina Curatolo ❥ (@MUNCHKiN_XO) March 5, 2018
Feminist emojis?! Feminists are making it harder to take them seriously. Yes, I agree to having rights of your body – but I hardly believe this is what Rosa Parks, Harriet Tubman, Anne Frank, Ayn Rand, women of Iran, The Suffrage see as "equality".#equality #fakefeminist #Kimoji pic.twitter.com/0iJ6BbN3q0

— Natalie ?? (@iliveasnatalie) March 8, 2018
I saw that Kim had "feminist Kimoji's" and I thought: "That's cool – she's giving feminist Kimoji's for free."

Then I realized that she expected people to buy them??? If she truly wanted to make a difference, wouldn't they be free? U HAVE ENOUGH MONEY!!https://t.co/s38yX7ReY9 — Liz Khalifa (@Ellliizabeth) March 7, 2018
This #Kimoji speaks to the soul pic.twitter.com/46euR7WQV8

— Rue. (@ruexox) March 7, 2018
So Kim Kardashian only became a feminist once she could market it with #KIMOJI pic.twitter.com/HFXnNZqrOv

— Currently Nerdy (@CurrentlyNerdy) March 7, 2018

According to The Cut and Business Insider, Kardashian's motives were already unclear based off of a blog post she wrote in 2016.
"I'm all about empowering and uplifting women. Obviously, there are things about me that people might say make me a feminist: I work hard, I make my own money, I'm comfortable and confident in my own skin, and I encourage women to be open and honest about their sexuality and to embrace their beauty and their bodies," she wrote. "I'll always fight for women's rights. Always. I support women to the fullest. But, at the end of the day, no one should feel pressured to be labeled as anything just because they believe in certain things and support certain values or ideals."
In the larger scheme, it may come back to mixed messaging. Can someone who is recognized for selling her image send a convincing message that supports beauty without exploiting it?
Do you think icons of large bottoms can co-exist with uplifting feminist ideals? Funny or Offensive? Vote and comment now…