Laura Ingraham Calls Detention Centers "Summer Camps" For Immigrant Children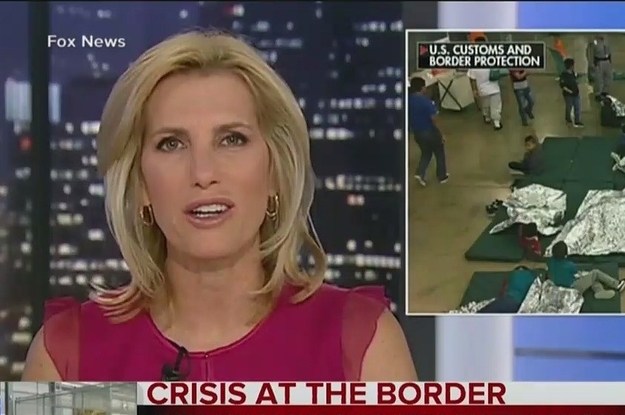 VOTE NOW! Is this Funny or Offensive?
Posted in:
June 19, 2018 – No stranger to controversy, Fox News' Laura Ingraham is facing backlash after comparing immigration detention centers for children to "essentially summer camps." From her show The Ingraham Angle:
"As more illegal immigrants are rushing the border, more kids are being separated from their parents and temporarily housed at what are, essentially, summer camps…The president is doing what we should have been doing all along, prosecuting all border crashers."
Twitter was quick to respond including the trending "#boycottlaura."
Laura Ingraham just said the detention internment centers are "basically summer camps."

Ahh yes, who else remembers singing kum ba yah, roasting marshmallows, cage living and a friendly game of let's never see your mommy and daddy again. #boycottlaura pic.twitter.com/jhzmpseLP9

— Danny Deraney (@DannyDeraney) June 19, 2018
Laura Ingraham going to summer camp at a dog kennel explains a lot. pic.twitter.com/HDafbAGebt

— Jeffrey Wright (@jfreewright) June 19, 2018
Now accepting applications for Laura Ingraham's Summer Camp! Your child will learn how to properly fold a foil emergency blanket and how to decorate the inside of a cage.

Sign up now for a special lesson in basketball dribbling and mocking school shooting survivors. Act fast! pic.twitter.com/QUYrhzJBCz

— J.D. Durkin (@jiveDurkey) June 19, 2018
Ingraham's show faced an advertiser boycott in April after she took to Twitter to mock Parkland survivor David Hogg.
What do you think about Laura Ingraham's "summer camps" quip? Funny or Offensive? VOTE and COMMENT now…