Target Pulls "Baby Daddy" Father's Day Card Following Online Outcry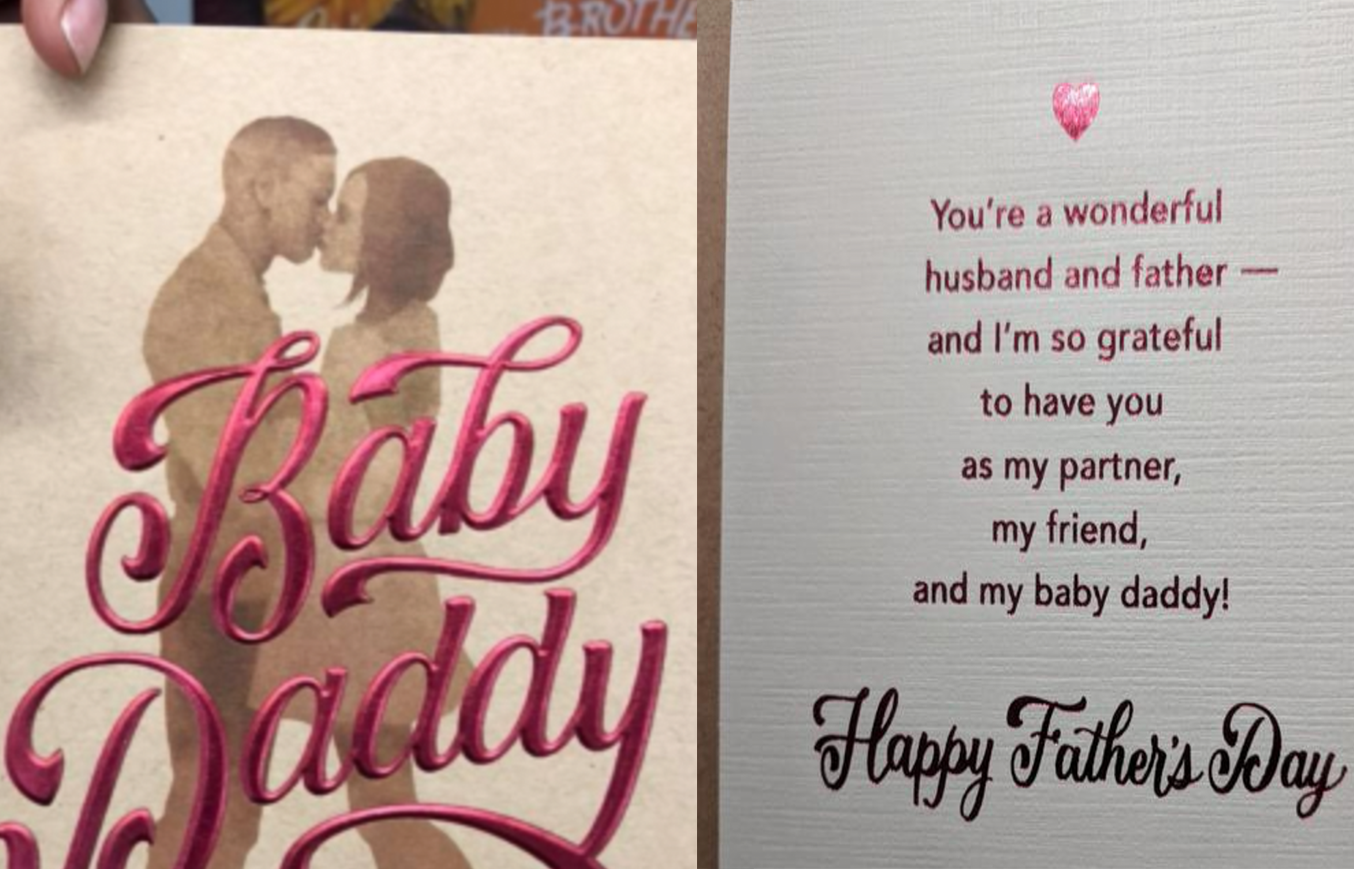 VOTE NOW! Is this Funny or Offensive?
Posted in:
Off Target
June 16th, 2018 – Target has drawn the ire of one Texas couple that objected to a greeting card on sale at one of the retail giant's big box stores. The card in question contained a celebratory Father's Day message with the words "Baby Daddy" printed on the front of the card over the image of a black couple, evoking tired myths about black fatherhood.
The inside message of the card, published by the American Greetings company and sold in Target's 1800 locations nationwide, reads:
"You're a wonderful husband and father — and I'm so grateful to have you as my partner, my friend, and my baby daddy! Happy Father's Day."
A post by a Target customer named Takeisha Saunders expressed her outrage, pointing out that the only card that depicted a black couple also included the stereotypical slang term long associated with black single mothers. In response to the growing public relations headache, both Target and American Greetings issued prompt apologies.
A spokesperson from Target said in a written statement:
"We were made aware of some concerns about this card last week and are working with our vendor to have it removed from Target stores. We appreciate the feedback and apologize. It's never our intent to offend any of our guests with the products we sell."
Many social media users took exception to the card's wording and expressed their disappointment that such a gaff could take place without anyone in a managerial role foreseeing the problematic optics of this specific card. American Greeting's statement went on to say they realized the card's humor "missed the mark."
Thank you for raising this concern and bringing it to our attention. This card was intended to be a playful husband card, but we have notified the product team that it missed the mark. Please accept our sincerest apologies and know we will do better in the future.

— American Greetings (@amgreetings) June 13, 2018
Though American Greetings initially insisted that the phrase "Baby Daddy" was taken out of context, they acknowledged the potential harm the card could cause and pledged to act:
"…we now see that the front page, taken out of context, can communicate an unintentional meaning that we are strongly against perpetuating. We were made aware of some concerns about this card last week and are working with our vendor to have it removed from Target stores."
Do you think Target's "Baby Daddy" Father's Day card was Funny or Offensive? Vote and comment now…