Man Splits Internet Over Risky Jersey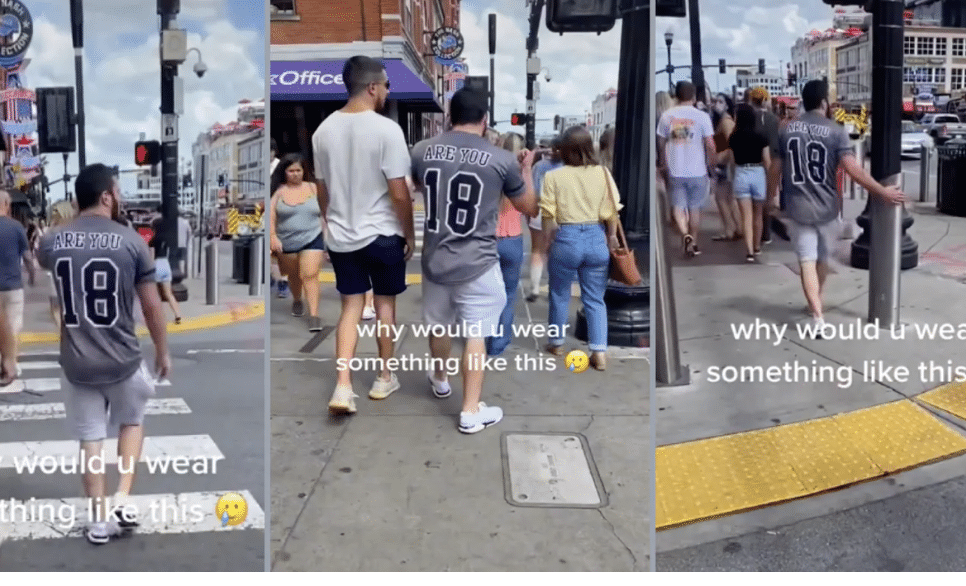 VOTE NOW! Is this Funny or Offensive?
Posted in:
18 To Life
September 8th, 2021 – A video on TikTok has gone viral showing a man wearing a jersey with "Are You 18?" written across the back. TikTok user, @honkytonk29, filmed the man crossing the street with a friend. Sharing the clip on the platform, she asked:
"Why would you wear something like this?"
The shirt in question garnered a wide array of reactions, most of them being negative:
"He looks 35… he needs a hobby."
"Sir, just [because] it's legal doesn't mean it's right."
"It's a male species thing."
He did have some rare defenders though:
At least he's making sure."
"There's nothing wrong with the shirt. He's just making sure anyone he hits on is 18+. It is kinda weird but it's good that he doesn't like minors."
The poster of the video replied to some of the positive comments with:
"If he has to wear a shirt like that because the women he's hitting on could pass as minors, it's a little creepy to me, and the claim that he likes little girls still applies."
So what do you think – is the "Are You 18?" jersey Funny Or Offensive?
Vote and Comment now!