Bill Maher Praises Conservative Comedian Greg Gutfeld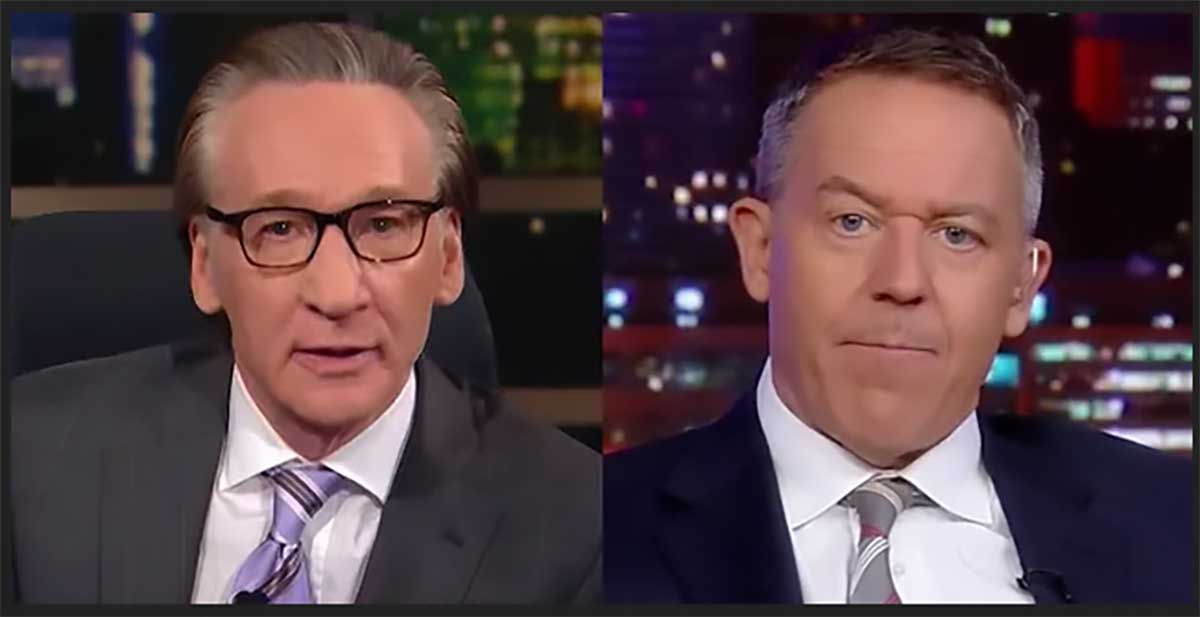 VOTE NOW! Is this Funny or Offensive?
Posted in:
"Comedy Goes Where The Funny Is"
August 30th, 2021 – Historically left-leaning comedian, Bill Maher, has come out in support of conservative comedian, Greg Gutfeld. Gutfeld recently launched a late-night comedy show on Fox News which has quickly risen in the ratings. Maher himself has been increasingly critical of liberals in recent years and said:
"Fox News found a good thing — they can make fun of liberals. And they're doing it to great success."
Maher went on to mock the left:
"I keep saying to the liberals, you know what, if what you're doing sounds like an Onion headline, stop. This is why there's an opening for conservative comedy, because, you know, when you tear down statues of Abraham Lincoln in the Land of Lincoln — Land of Lincoln cancels Lincoln, it's an Onion headline. You know, three-year-olds pick their own gender is an Onion headline."

"The problem is, [conservatives] don't know how to do comedy. But if they found someone who did, they could. Because I do it now more here than I used to, because comedy goes where the funny is and there is funny on the left now as well as the right."
According to a recent Newsweek report entitled "Greg Gutfeld is The King Of Late Night," Gutfeld is regularly getting more viewers than late-night hosts Stephen Colbert, Jimmy Fallon and Jimmy Kimmel.
"I've been asked over the years many times, 'Why isn't there a conservative comedy?' And I would always give the answer, which I think was the true answer, 'There's not good fodder for it,'" Maher said. "You know, the liberals aren't crazy. This was my answer for many years. … Now, I don't think it's the same situation."