Norm Macdonald's Now Haunting Cancer Joke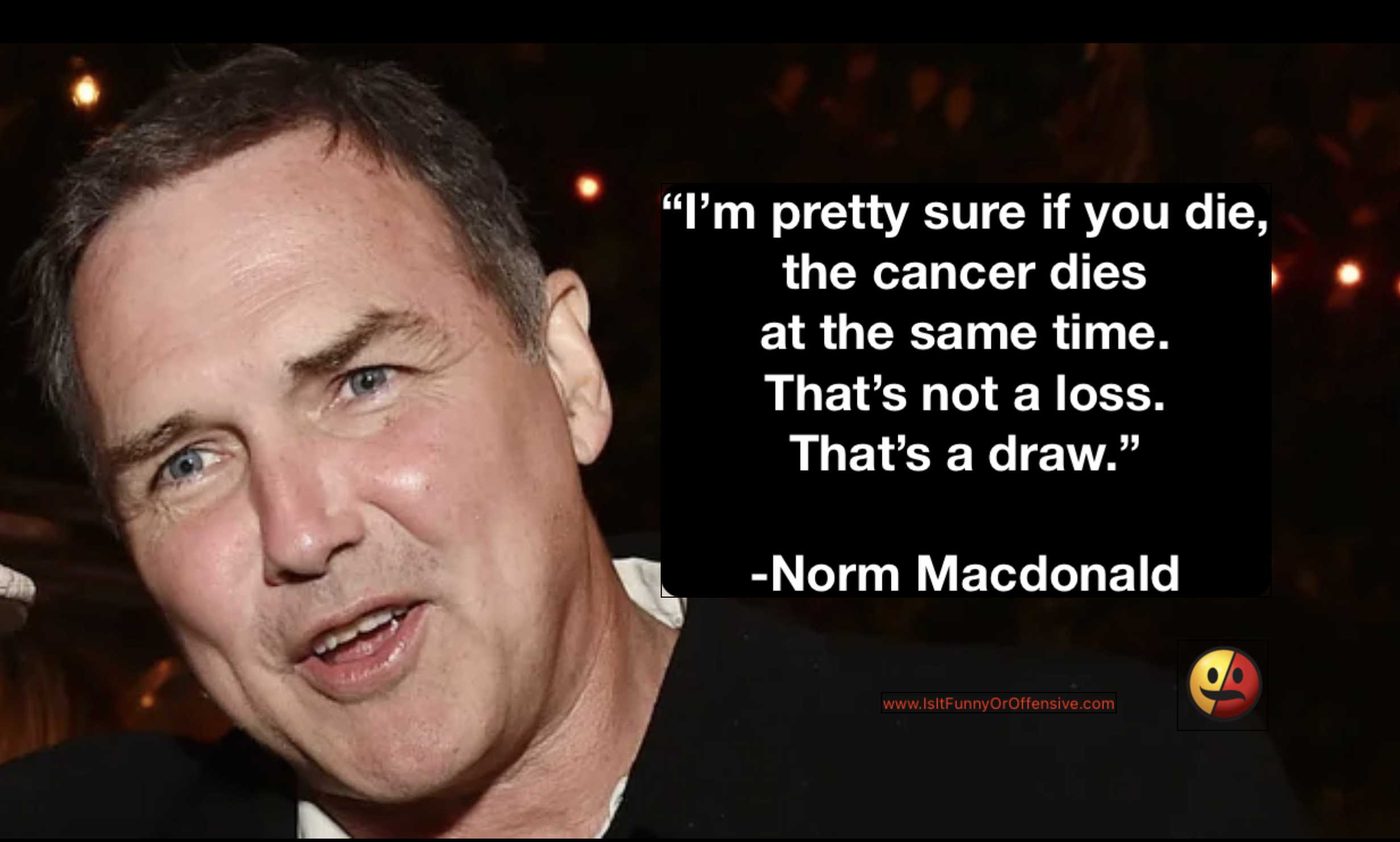 VOTE NOW! Is this Funny or Offensive?
Posted in:
September 14, 2021 – The comedy world is mourning the loss of Norm Macdonald today who passed away after a multi-year private battle with cancer. Numerous comedy legends have come out with near universal praise for the Canadian talent and his legendary delivery.
"In every important way, in the world of stand-up, Norm was the best. An opinion shared by me and all peers. Always up to something, never certain, until his matter-of-fact delivery leveled you. I was always delighted by his bizarre mind and earnest gaze. (I'm trying to avoid using the phrase, "twinkle in his eyes"). He was a lifetime Cy Young winner in comedy. Gone, but impossible to forget."

–David Letterman
"Oh my God. We lost a legend. Norm was punishingly funny. A unique special point of view and completely organic. RIPNormMacDonald."

–Jim Gaffigan
"I am absolutely devastated about Norm Macdonald. Norm had the most unique comedic voice I have ever encountered and he was so relentlessly and uncompromisingly funny. I will never laugh that hard again. I'm so sad for all of us today."

-Conan O'Brien
Of cancer Macdonald once dismissed the idea of people losing their battle to cancer:
"I'm pretty sure, I'm not a doctor, but I'm pretty sure, if you die, the cancer dies at the same time. That's not a loss. that's a draw."
Macdonald was 61.