NASCAR Suspends Kyle Larson For Using Racial Slur During Virtual Race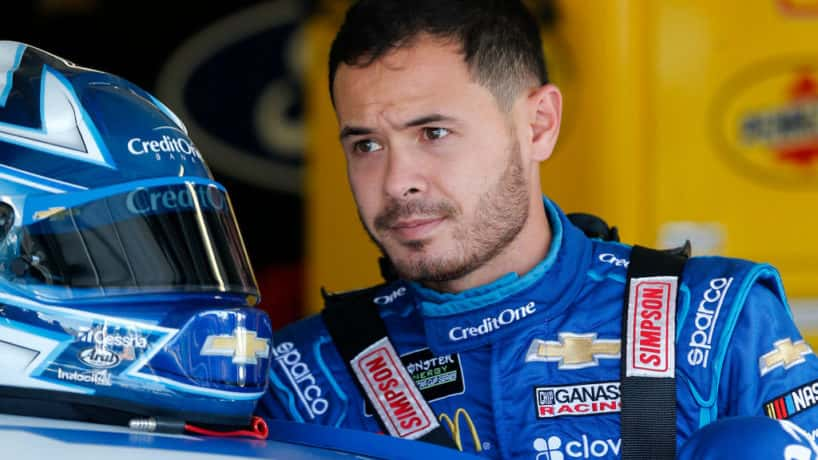 VOTE NOW! Is this Funny or Offensive?
Posted in:
Larson Will Complete Sensitivity Training
April 13th, 2020 – Kyle Larson was suspended indefinitely by NASCAR after using a racial slur during a live stream virtual race Sunday night. The racing star is a member of the Chip Ganassi Racing team, which announced they will not be paying him during the suspension.
Larson also has sponsorship deals with giant brands such as McDonalds, Credit One Bank and Chevrolet; no decisions have been made from them at this time.
With live sporting events paused during the COVID-19 pandemic, the world of sports has looked very different. Larson was competing in an iRacing event, which finds drivers staring at a computer screen instead of a racetrack. During the race, Larson lost communication in his headset with his spotter.
"You can't hear me?" he asked his spotter, who is supposedly white. He then said "Hey, n-word." Other participants let Larson know that he was not speaking on a private channel. Several voices are heard responding to the slur.

"Kyle, you're talking to everyone, bud."

"Oh, damn, he did not just say that…"
yeah uh pic.twitter.com/BBH7bRcIu8

— Davin (@DriveThrough_) April 13, 2020
NASCAR and Chip Ganassi were quick to condemn and both released statements this morning. NASCAR opened up with a reminder that the organization prioritizes diversity and inclusion within their community.
NASCAR suspends Kyle Larson indefinitely: https://t.co/yYFN3fHK4u pic.twitter.com/Wkg5OoXx7z

— NASCAR (@NASCAR) April 13, 2020
"We are extremely disappointed by what Kyle said last night during an iRacing Event. The words that he chose to use are offensive and unacceptable," Chip Ganassi Racing said. "As of this moment we are suspending Kyle without pay while we work through this situation with all appropriate parties."
Larson, who is half Japanese, will also have to complete a sensitivity training, mandated by NASCAR, before he is eligible to be reinstated into the organization.
Larson has spent seven years in NASCAR's top Cup level. Racing has been one of the few sports to find some success in transitioning to a virtual platform during the lockdown. For his part, Larson issued a video apology on Twitter after his suspension was announced where he acknowledged that the "damage is probably unrepairable."
"I made a mistake, said the word that should never, ever be said," he said. "There is no excuse for that. I wasn't raised that way. It is just an awful thing to say. I feel very sorry for my family, my friends, my partners, the NASCAR community and especially the African-American community."
April 13, 2020
What are your thoughts on the NASCAR suspension and Kyle Larson's apology?