NYU Apologizes For Kool-Aid, Watermelon Water In Black History Month Menu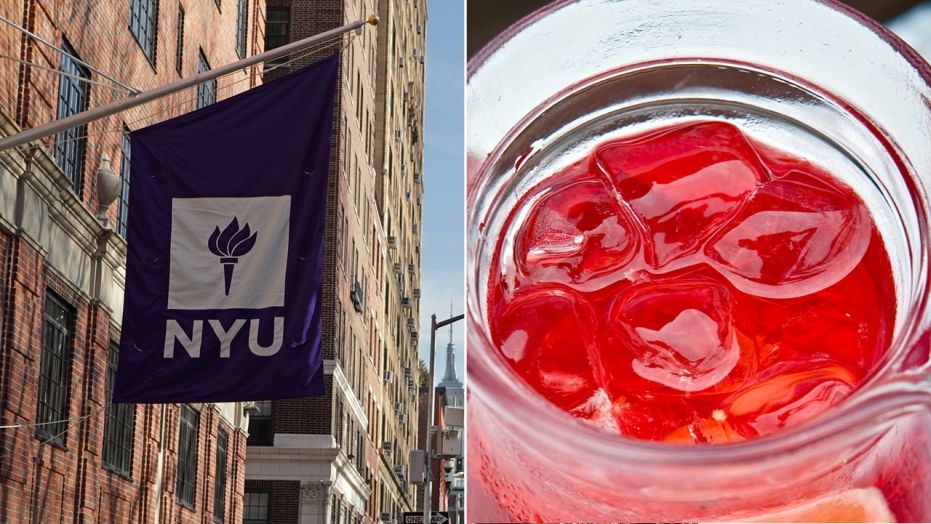 VOTE NOW! Is this Funny or Offensive?
Posted in:
"Who allowed this racist coonery?"
February 23rd, 2018 – The food vendors at New York University knew they wanted to create a special menu for Black History month, but they apparently did not know that serving red Kool-Aid and watermelon-flavored water would be considered racially insensitive. The spread had been advertised as the "Black History Menu" on flyers, and alongside the beverage choices were ribs, collard greens, cornbread, smashed yams and mac and cheese.
Kayla Eubanks was one of the first students to bring public attention to the menu. She told CNN that she was curious about the menu but when she found out what was being served she was stunned. Other students began to make their way to the dining hall, and one of them decided to approach the person in charge of setting the menu.
Nia Harris is a sophomore at NYU and published a public Facebook post about her experience. She included the email she sent to dining services and the Deans of the University and stressed that it was the drinks (not necessarily the food) and the way she was treated that upset her the most.
"In 2018 I literally had to explain why displaying watermelon and koolaid in celebration of Black History Month was not only racially insensitive but just ignorant," she wrote. "I've wanted to go to NYU since I was 7th grade, and it breaks my heart that at this allegedly "diverse" and "global" institution, black students are faced with issues like this one."
Are y'all serious? Y'all really thought it was okay to have watermelon water for the Black History Month Meal? I'm not as annoyed by the koolaid but this watermelon water was very intentional and coonish. Do better. @nyuniversity @NYUDining pic.twitter.com/Fc165gWRtP

— Kayla Eubanks (@UziSuzy) February 20, 2018
Aramark, the university's food service provider, fired the two employees who planned the menu following the public backlash. They said the two workers set up the Black History Month Menu on their own without any without any involvement from NYU officials.
NYU President Andrew Hamilton called the menu "inexcusably insensitive" and said "that error was compounded by the insensitivity of the replies made to a student who asked Aramark staff on site how the choices were made."
Aramark also issued a public statement saying:
"We have zero tolerance for any employee who does not adhere to our values or contradicts our longstanding commitment to diversity and inclusion. Employees at NYU who acted independently and did not follow our approved plan for the celebration of Black History Month have been terminated and are no longer with the company. We are extremely disappointed by this regrettable situation and apologize to the entire NYU community and communities everywhere for their insensitive and offensive actions. We are re-training all our NYU campus employees to ensure an incident like this is not repeated."
This is not the first time that a menu has used historical stereotypes to celebrate black culture. A diner in Texas came under fire last January when it promoted an MLK Day special of chicken and waffles with a side of watermelon.
African Americans have fought against hateful stereotypes for centuries, and Harris has been directing people to an article in The Atlantic from historian William R. Black in order to educate those who don't know how certain symbols have been taken and used for racist purposes.
What are your thoughts on NYU's Black History Month Menu? Were these food and drink items a fun celebration or just another racist stereotype? Funny or Offensive? Vote and comment now…