Internet Loses Its Mind Over Old Navy Interracial Ad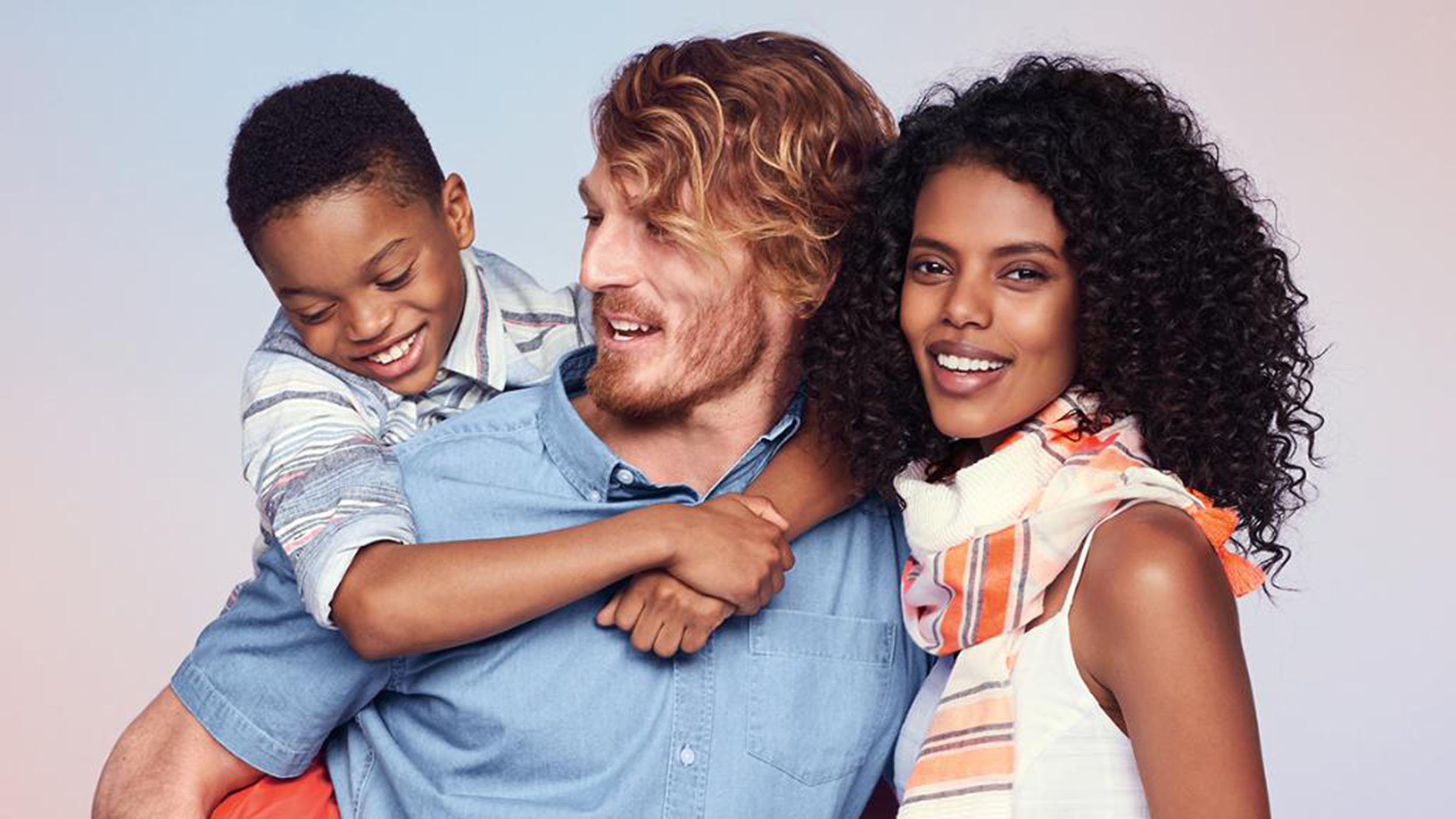 VOTE NOW! Is this Funny or Offensive?
Posted in:
Old Navy Interracial Ad
May 9, 2016 – The reality-challenged might have to start dressing somewhere other than Old Navy. The discount retailer pushed way back against racist comments aimed at the company's most recent promotional effort. Their online ad features an interracial couple and their biracial offspring happily promoting a price markdown on purchases. 
Oh, happy day! Our #ThankYouEvent is finally here. Take 30% off your entire purchase: https://t.co/nGQ9Pji1pN pic.twitter.com/vq4mIczm6A

— Old Navy Official (@OldNavy) April 29, 2016
Some on Twitter reacted with comments straight out of a StormFront.org forum:

What's this? A sick joke where the white guy doesn't realize it's not his kid? A commercial for cuckoldry?#WhiteGenocide@OldNavy

— Viva Europa (@realVivaEuropa) May 2, 2016
@OldNavy Absolutely disgusting. What's next? Gender neutral bathrooms? Pedophilia acceptance propaganda?! Never shopping here again.

— M (@MrTrumpYes) April 30, 2016
One user voiced his personal concerns on what he felt the ad meant for his future relationships
@OldNavy thanks for supporting race mixing! We can finally fornicate all animals #LoveWins #WhiteGenocide pic.twitter.com/wZNgImSjhI

— FϟR (@I_M_P_R_X) May 3, 2016
Pew Research Center findings indicate that 12 percent of US newlyweds in 2013 married someone of a different race with same-sex couples representing an even larger portion of diverse families.

Clay Pollioni, one of the models featured in the ad took to social media to voice his feelings about being in the center of the controversial promo: "I'm extremely proud to have taken part in a campaign that not only celebrates our nation's diversity, but also unites families with multicultural backgrounds and promotes love of all of kinds!"
Was the internet blowback over the Old Navy ad Funny or Offensive? VOTE and COMMENT now…