Police Officer Joked About Woman Run Over by Fellow Cop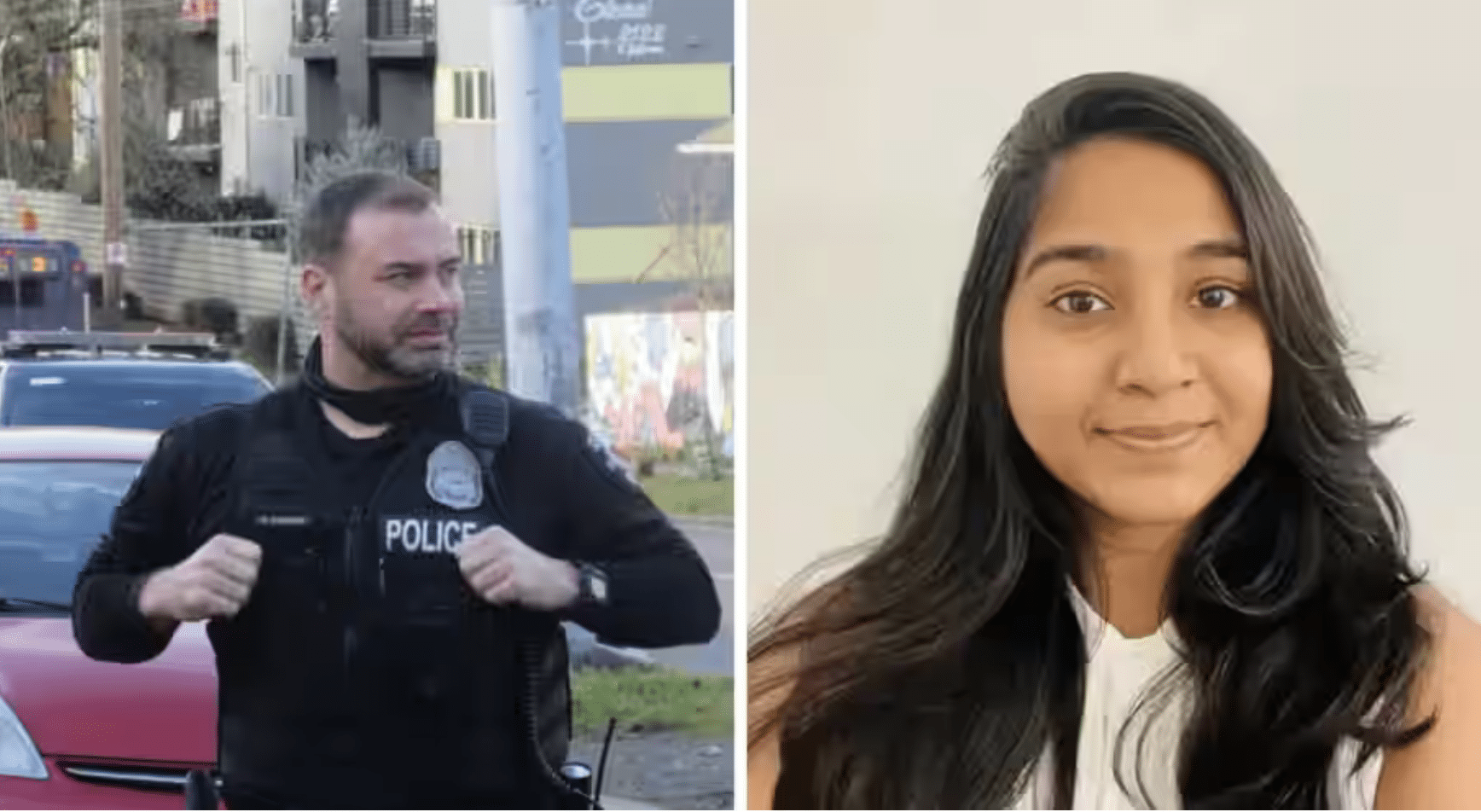 VOTE NOW! Is this Funny or Offensive?
Posted in:
September 15th, 2023 – A Seattle police officer is under investigation after he was recorded joking about the death of a woman who was run over by a police car.
The officer, Daniel Auderer, was responding to the scene of the accident on January 23, 2023, when he made the comments. Jaahnavi Kandula, a 23-year-old graduate student at Northeastern University, had been crossing the street when she was struck by a police car that was responding to an overdose call. She died at the scene.
In a bodycam recording, Auderer can be heard laughing about the accident. He said that he thought Kandula had fallen on the hood of the police car and then flew off when the officer hit the brakes. He also said that she was "26 anyway, she had limited value."
The recording was released to the public on September 13, 2023, and it sparked outrage. The Seattle Police Department has placed Auderer on administrative leave pending an investigation.
Auderer has since apologized for his comments, saying that they were "insensitive and inappropriate." He said that he was not trying to make light of the accident, but that he was trying to cope with the stress of the situation.
The Seattle Police Department has said that it takes the matter "very seriously" and that it is committed to holding its officers accountable for their actions. The department is also conducting a review of its policies and procedures to ensure that something like this does not happen again.
In addition to the investigation by the Seattle Police Department, the King County Prosecutor's Office is also reviewing the case to determine if any criminal charges should be filed.