Pete Davidson Hosts SNL "Comedy is the only way through tragedy"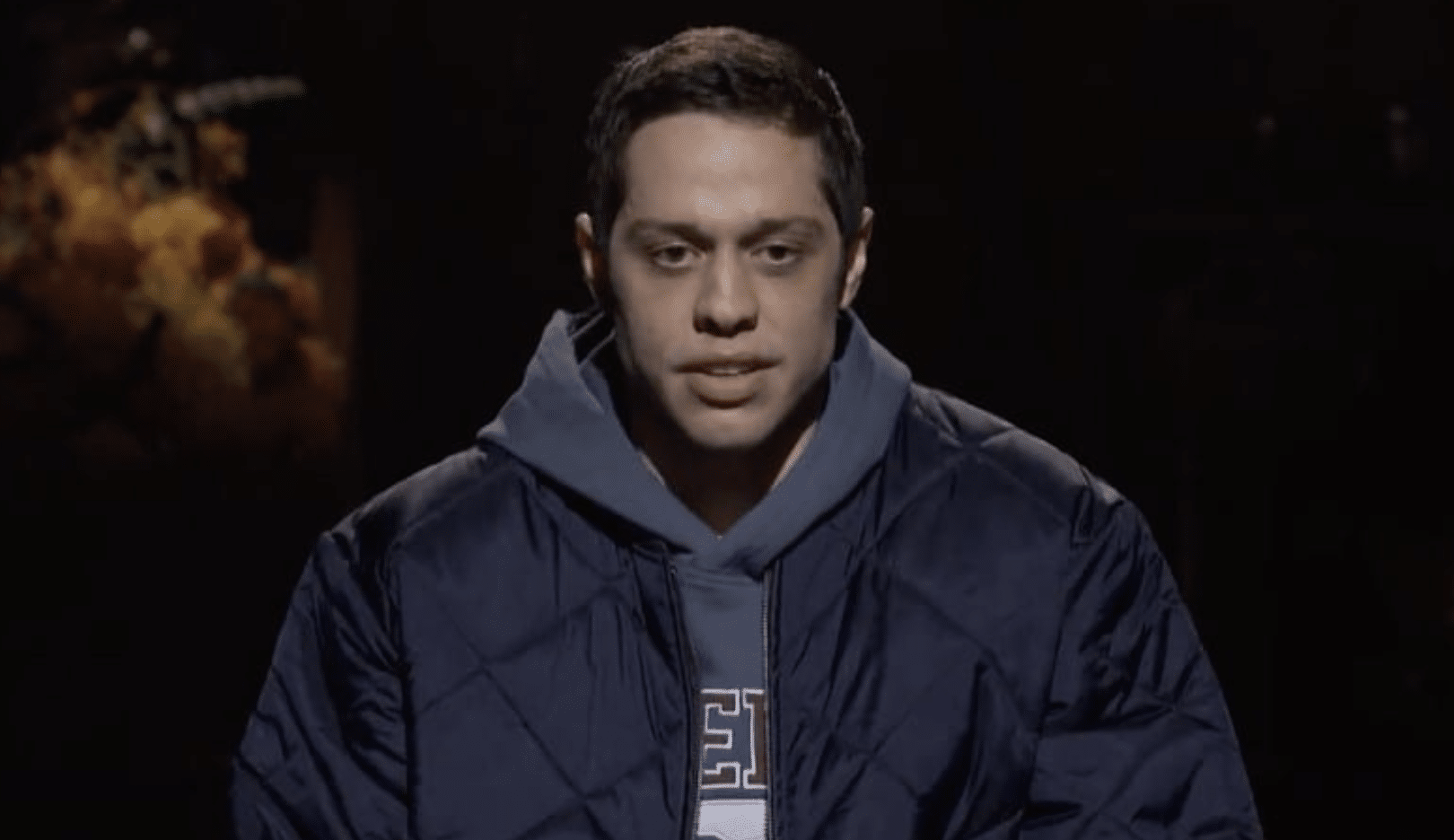 VOTE NOW! Is this Funny or Offensive?
Posted in:
October 14th, 2023 – Saturday Night Live began its season premiere with a heartfelt message from Pete Davidson amidst Israel's war with Hamas.
"I know what you're thinking, who better to comment on it than Pete Davidson? Well, in a lot of ways, I am a good person to talk about it because when I was seven years old my dad was killed in a terrorist attack. So, I know something about what that's like."
Davidson opened by discussing the "horrible images" from Israel and Gaza and related it to his own tragedy, of losing his father when he was a child on 9/11 – Davidson's father, Scott Davidson, was a New York City firefighter who was killed at the World Trade Center.
He pointed to the "terrible pictures" of children suffering this week and said "no one in this world deserves to suffer like that".
"Sometimes comedy is really the only way forward through tragedy," he added.
Davidson has has spoken openly about his struggles with mental health, including borderline personality disorder. And he has been in the public eye since he was a teenager, dealing with the scrutiny of the media and the pressure of being a celebrity.
But through it all, Davidson has found solace in comedy. He started performing stand-up when he was just 16 years old, and he quickly rose through the ranks to become one of the most popular comedians in the world. His comedy is often dark and self-deprecating, but it is also deeply relatable and honest. He talks about his own struggles in a way that is both funny and insightful.
In his 2016 Netflix special, "Pete Davidson: SMD," Davidson talks about his father's death and how it has shaped his life. He says that he is "grateful" that his father died when he was young because it means that he never had to experience the pain of losing him as an adult. But he also acknowledges that it has been difficult to grow up without a father. He says, "I don't know what it's like to have a dad, but I know that it's not fair."
Davidson also talks about his mental health struggles in his comedy. He has said that he started doing stand-up as a way to cope with his grief and anxiety. He says, "Comedy is my therapy. It's the only thing that helps me feel better."
Davidson's comedy is important because it gives a voice to people who are struggling. His willingness to talk about his own pain and trauma helps to break down the stigma surrounding mental health. He also shows that it is possible to find joy and laughter in the midst of tragedy.