'Refugee Dress' Not Welcomed By All Online Shoppers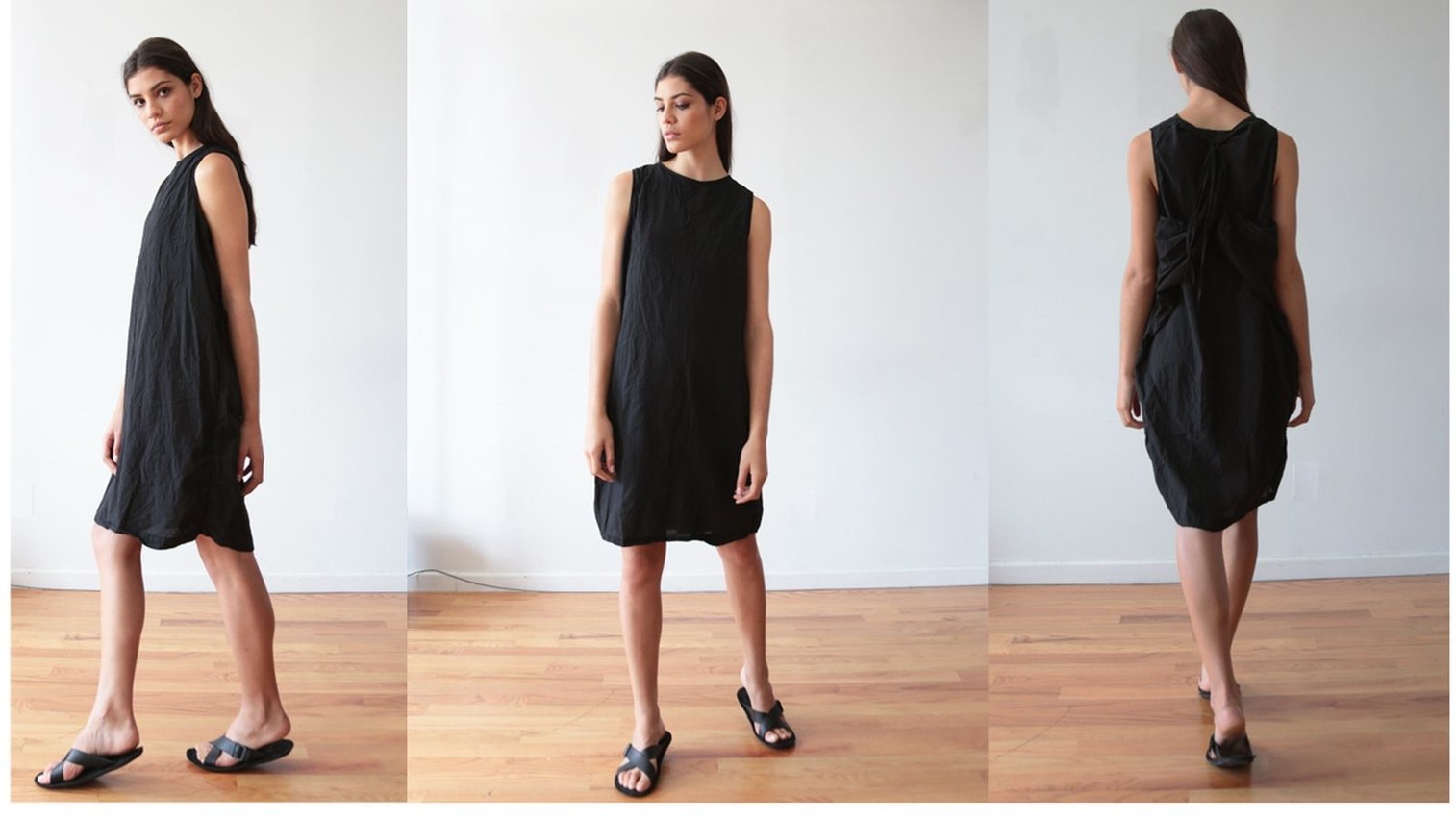 VOTE NOW! Is this Funny or Offensive?
Posted in:
Off The Rack Refugee Experience?
August 10th, 2017 – Caught up in a world today where political correctness and cultural appropriation accusations are a daily occurence, a Brooklyn boutique brand called UZINYC caught its own critical storm when one of their cotton minimalist sleeveless dresses named the "Refugee Dress" was posted on social media. For $119 you too could buy your own "Refugee Dress" in Navy, Cream, or Black. 
Reaction to the displaced dress was swift as many took to Twitter to sound off:
So this brand thought it was appropriate to sell a 'refugee' dress? Disgusting. #uzinyc https://t.co/mxlMDQWG4p pic.twitter.com/2WSKojHFE5

— Rianna Croxford (@The_Crox) July 31, 2017
Srsly? #Refugees are neither "nomads" nor sales gimmick. #UZINYC: apologize, rename dress, donate to #UNHCR, #IRC… https://t.co/TNG7xcv2aF

— Julie A. Tippens (@JulieATippens) August 1, 2017
Why would you call this a 'refugee' dress? No similar names for other dresses. https://t.co/0LNxczwHip And @uziuzinyc blocked me? lol wat. pic.twitter.com/hbhSjs7RsL

— Sana Saeed (@SanaSaeed) August 1, 2017
The story was picked up by the BBC on August 3rd and tweeted by TIME and Teen Vogue and even led to a NY Times piece about fashion and politics.
UZINYC co-founder Mari Gustafson stated that they had created the dress in 2007 when it was meant to be a statement about economic hard times facing the world. In an email to Mic, Gustafson stated:
"We could have named the dress anything we wanted but then we wouldn't be having this discussion. The language we have used to describe our fabric is common within the fabric industry, it in no way references human beings. We understand that we have unintentionally offended some people with whom we share the same concerns, but in that process we have also been able to amplify our shared message."
It is still unclear what exactly that message is.
UZINYC has since re-named the dress "The Oxford Dress." Oxford is a thick cotton often used in garments. There is still no word whether elite male preppies have been offended by naming a dress after their beloved button-downs.
Do you think UZINYC was justified in using fashion for a political statement or did they sew over the line? 
Funny or Offensive? Vote and comment now…