Rep. Boebert Posts Gun-Toting Family Christmas Photo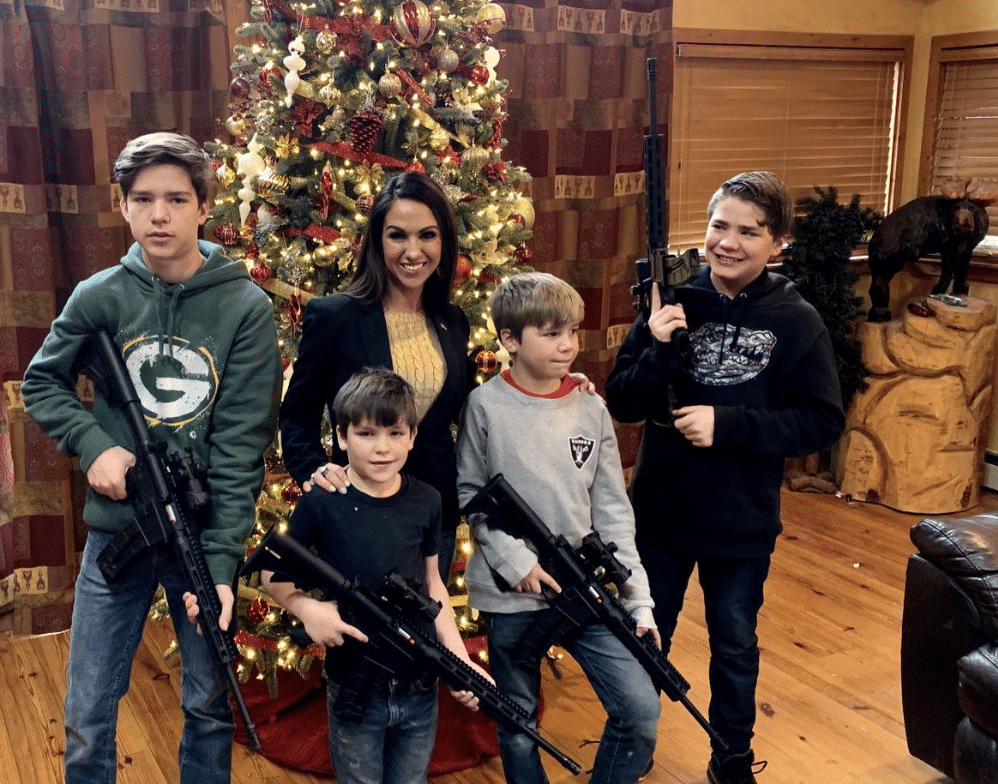 VOTE NOW! Is this Funny or Offensive?
December 8, 2021 – Not to be outdone by Rep. Tom Massie's recent controversy for posting a family Christmas photo with his children holding guns, Rep. Lauren Boebert has done the same. The Boebert family is seen posing around their Christmas tree with each of her four children holding guns with the quote:
"The Boeberts have your six, @RepThomasMassie! (No spare ammo for you, though)"
Both family photos have drawn criticism given the recent events in Oxford, Michigan, where a teenage school shooter killed 4 people, injuring 7 more.
In response to Boebert's tweet, Rep. Alexandria Ocasio-Cortez tweeted:
"Tell me again where Christ said 'use the commemoration of my birth to flex violent weapons for personal political gain'? lol @ all the years Republicans spent on cultural hysteria of society 'erasing Christmas and its meaning' when they're doing that fine all on their own."
What do you think of Boebert's tweet? Is it Funny or Offensive? Vote and Comment now.