Runners Use Nike App To Draw Penises On Routes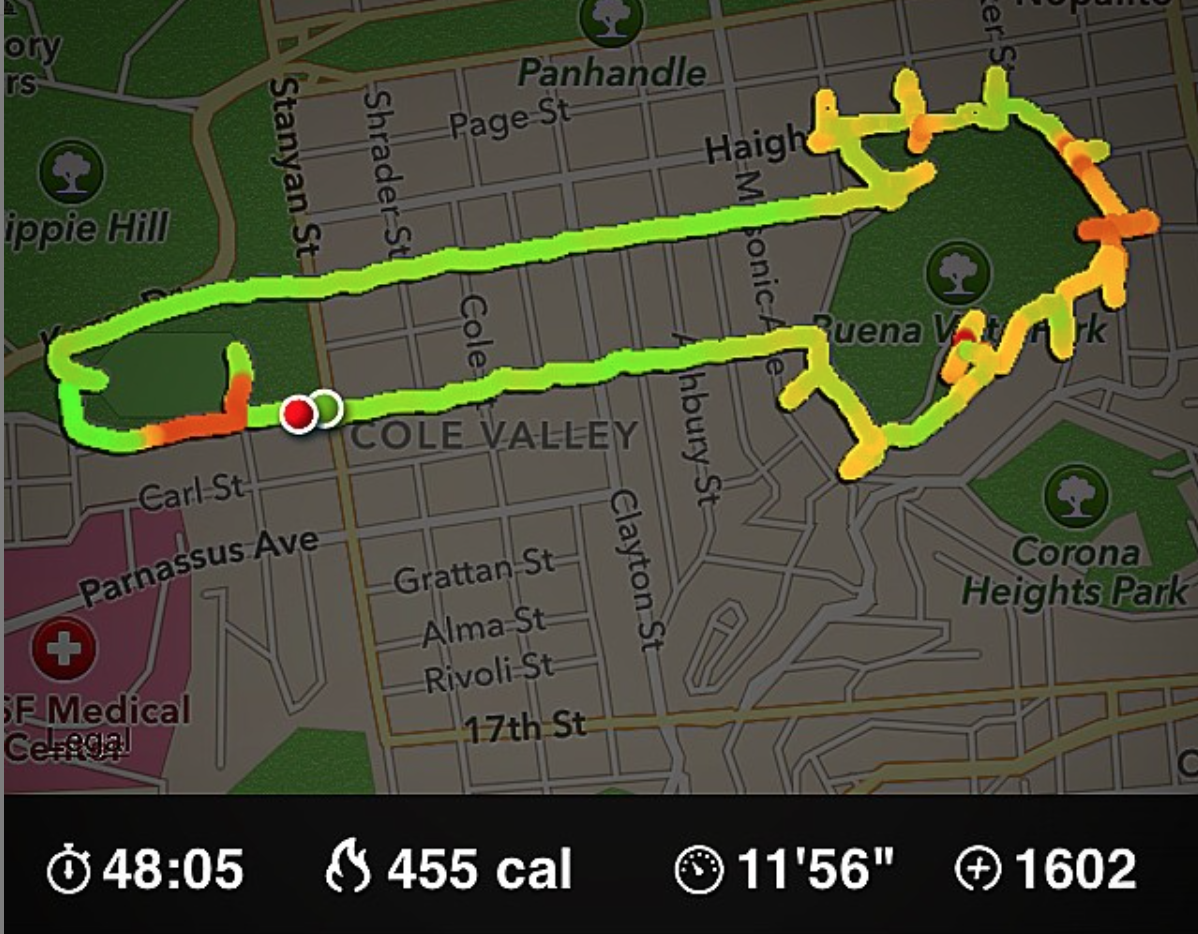 VOTE NOW! Is this Funny or Offensive?
Posted in:
Dick Tricks
January 21st, 2019 – If you've tired of following workout accounts that only show you sweaty selfies, perhaps you can give "dick_run_claire" a follow and see some shweaty balls instead. Claire has gained quite the following over the last three years as she runs planned routes all over the United States – leaving a trail of penises behind on her Nike + running app.
The 33-year-old has devoted her free time to runs and puns (of the phallic variety). She found her love for dick running by accident while visiting her brother in Kansas City in 2015.
While on her Thanksgiving run in KC, she got lost and had to take a variety of paths to find her way back. Once the run was complete, she looked at her route and realized that, yep, it looked like a penis. From that fateful day on, accident morphed into intention.
Claire has run thousands of miles over the years, but before each one she maps out a route that will ensure lots of laughs for her followers on social media. While she documented the creative runs since 2015, she didn't begin sharing them online until 2017. Currently, her Instagram account has over 37,000 followers.
"Beer enthusiast w/ a dick running prob🏃🏼‍♀️," her Instagram bio reads.
While running may get monotonous for some people, Claire keeps things interesting by changing up the shape, size, and, uhhh, additions to the penises. Posts have shown everything from a hand to hair to wrinkles.
"I love looking for dick run routes," she told Vice over email. "I feel like I should be on My Strange Addiction now that I've heard how that sounds… But honestly, I just love running: it's my favourite way to get a workout in—and drawing a giant dick across a town is really just a bonus."
And if one dick runner wasn't enough, another Claire has also made a name for herself and is currently in a media battle with "dick_run_claire" over who started the viral trend. Claire Wyckoff, an L.A.-based copywriter and voice over artist, has been running dick routes since 2014 and maintains that she is the OG of the art-sport.
Wyckoff began using the Nike + app to draw penises on her runs and even gained the attention of cable news. She tends to be a bit more creative and outspoken in her runs – drawing President Trump's name under a penis, noting that the future is female, and even trying to get Jimmy Fallon (Phallus) in on the fun.
Over on Twitter, Wyckoff continues to claim her title of pioneering dick runner while sharing helpful "#justthetips" for fellow dick runners. FYI, you start with the balls.
#Dickrun Tip #2: Don't start with the tip. Start with the balls! (Bonus if they come with ball hair/nut wrinkle opportunities) #justthetips #nikeplus pic.twitter.com/1gJn1Xt5aX

— ClaireWyckoff (@ClaireWyckoff) January 19, 2019
Both Claires are still currently posting to Instagram. Wyckoff's last share was yesterday with a penis run tagged at "You Suck" and a message for dick_run_claire to "#ceaseanddicksist."
How do you feel about the "dick run" trend? Funny or Offensive? Vote and comment now…