Russian Opposition Activist Fined For Sharing Comedian John Oliver's Clip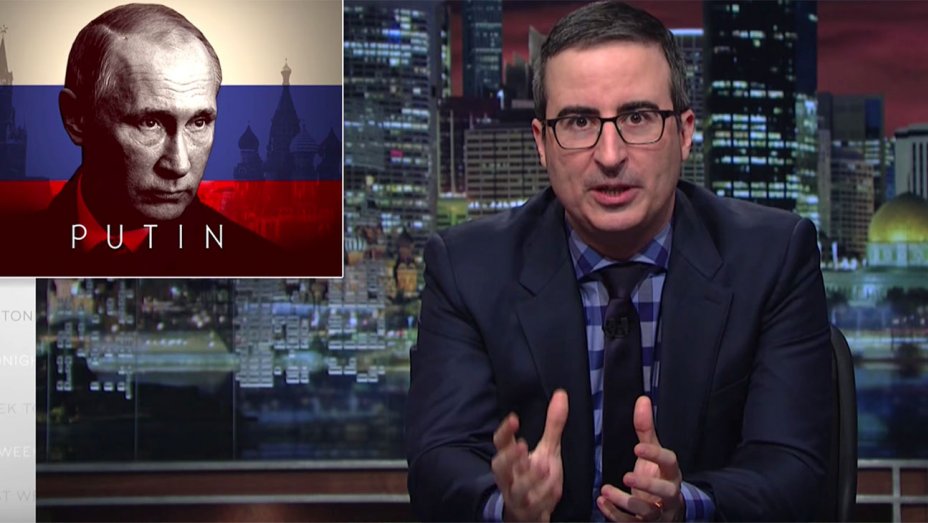 VOTE NOW! Is this Funny or Offensive?
Posted in:
Rubles Due
May 30th, 2017 – A Russian opposition activist has been found guilty of "spreading extremist materials" after sharing a comedic clip from a 2015 episode of John Oliver's Last Week Tonight to the online social media site VKontakte.
And while a family member with different political beliefs may accuse you of "spreading extremist materials" online, they usually can't fine you for it.
Semyon Kochkin, who currently works for Alexei Navalny's opposition headquarters in Chuvashia, was fined 1,500 rubles – roughly 26 dollars in the U.S.
That number may be small, but the message that fine sends, Kochkin says, is quite large. The clip that Kochkin shared was part of a larger piece Oliver was doing that broke down the story of Chechen women who tricked members of ISIS into sending them thousands of dollars by pretending to be potential brides.
In the midst of that package, the flag of ISIS is shown, and that visual is why the court ruled guilty. At least that's the reason the Russian government is giving; ISIS symbols are banned in Russia.
Activists believe that Putin strategically uses this particular legislation as a means to silence Kremlin critics. Kochkin and Navalny have long been outspoken critics of Putin, holding rallies and airing live YouTube broadcasts. Kochkin believes that his guilt in sharing a comedic clip – that he did not create – was part of a plan to halt a June 12th rally that their group is coordinating.
No commentary regarding the clip fine from Oliver as of this posting, but last week The Economist reported that Petro Poroshenko, the president of Ukraine, announced a ban on VKontakte (the site used by Kochkin) as a matter of national security.
What are your thoughts on being found guilty of sharing extremist material when it was a part of a comedy clip? Do you think John Oliver will have something to say about it?