Sky Arts Pulls Michael Jackson, Joseph Fiennes Episode After Backlash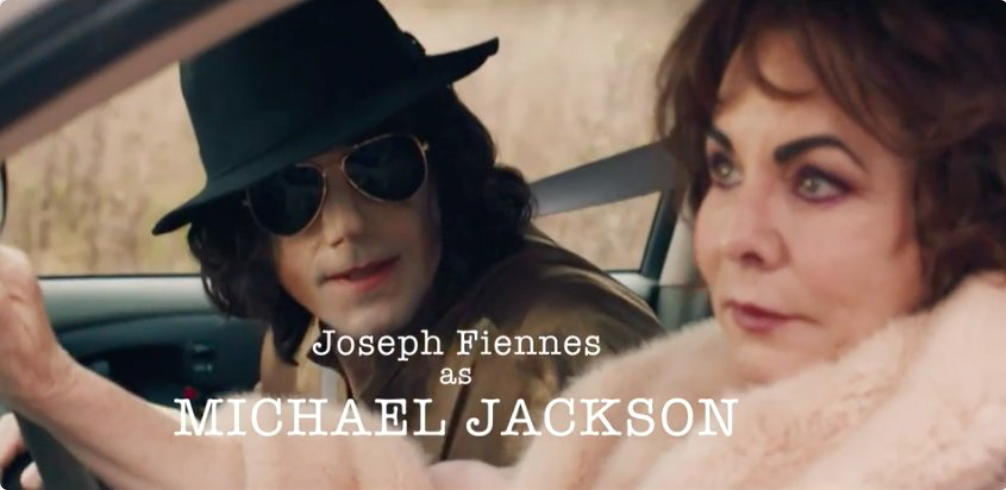 VOTE NOW! Is this Funny or Offensive?
Posted in:
Not So Thrilled
January 16th, 2017 – A telefilm produced as part of the 
Urban Myths 
series set to debut on Britain's Sky Arts channel has been pulled after loud social media criticism from the family of one of the film's subjects. Paris Jackson, daughter of the late King of Pop, Michael Jackson, was "incredibly offended" by the film's casting of a
white actor to portray her father
.
British actor, Joseph Fiennes, brother of Ralph Fiennes, was hired to play the music legend as part of the UK comedy series. The plot of the film was a send up of a fictional road trip taken by Michael Jackson and Elizabeth Taylor after the grounding of all air travel on 9/11. Sky Arts, at first, defended the indecision to cast Fiennes as the African American entertainer saying: 
"It is part of a series of comedies about unlikely stories from arts and cultural history. Sky Arts gives producers the creative freedom to cast roles as they wish, within the diversity framework which we have set."
Paris and other members of the Jackson family were not satisfied and took to Twitter to voice their displeasure over the filmmaker's actions as well as their thanks to fans of Michael and his legacy.
Thank you to the fans, you continue to fight for my Uncle Michael's legacy. And thank you to the media, for covering the extreme backlash.

— Taj Jackson (@tajjackson3) January 13, 2017
Paris also criticized the portrayal of actress of Elizabeth Taylor, a close personal friend of Jackson's and godmother to his children. 
"It angers me to see how obviously intentional it was for them to be this insulting, not just towards my father, but my godmother, Liz as well."
Over the course of his career, radical changes in Jackson's physical appearance, most notably going from brown skin, afro and ethnic features to pale white skin (as a result of a skin condition) and a surgically narrowed face, led to widespread speculation and innuendo. But images of Fiennes depicted in frightfully passable characterization of late career Michael Jackson drew the ire of fans and members of the Jackson family. Cousin Taj took to Twitter, lamenting:
"Unfortunately this is what my family has to deal with. No words could express the blatant disrespect."
"We have taken the decision not to broadcast 'Elizabeth, Michael and Marlon,' a half-hour episode from the Sky Arts Urban Mythsseries, in light of the concerns expressed by Michael Jackson's immediate family. Joseph Fiennes fully supports our decision."
Michael's nephew, TJ, expressed his gratitude to everyone who protested the episode and asserted again that the portrayal was not comedy in his eyes. 
Thank you to everyone who made their voices heard. As I said it wasn't comedy, it was mockery with no taste. A great victory for his legacy! pic.twitter.com/SfcPqAVguy

— TJ Jackson (@tjjackson) January 13, 2017
Do you think Sky Arts made the right decision by pulling the episode? Give us your thoughts.