South Park Takes Aim at White Supremacists in New Season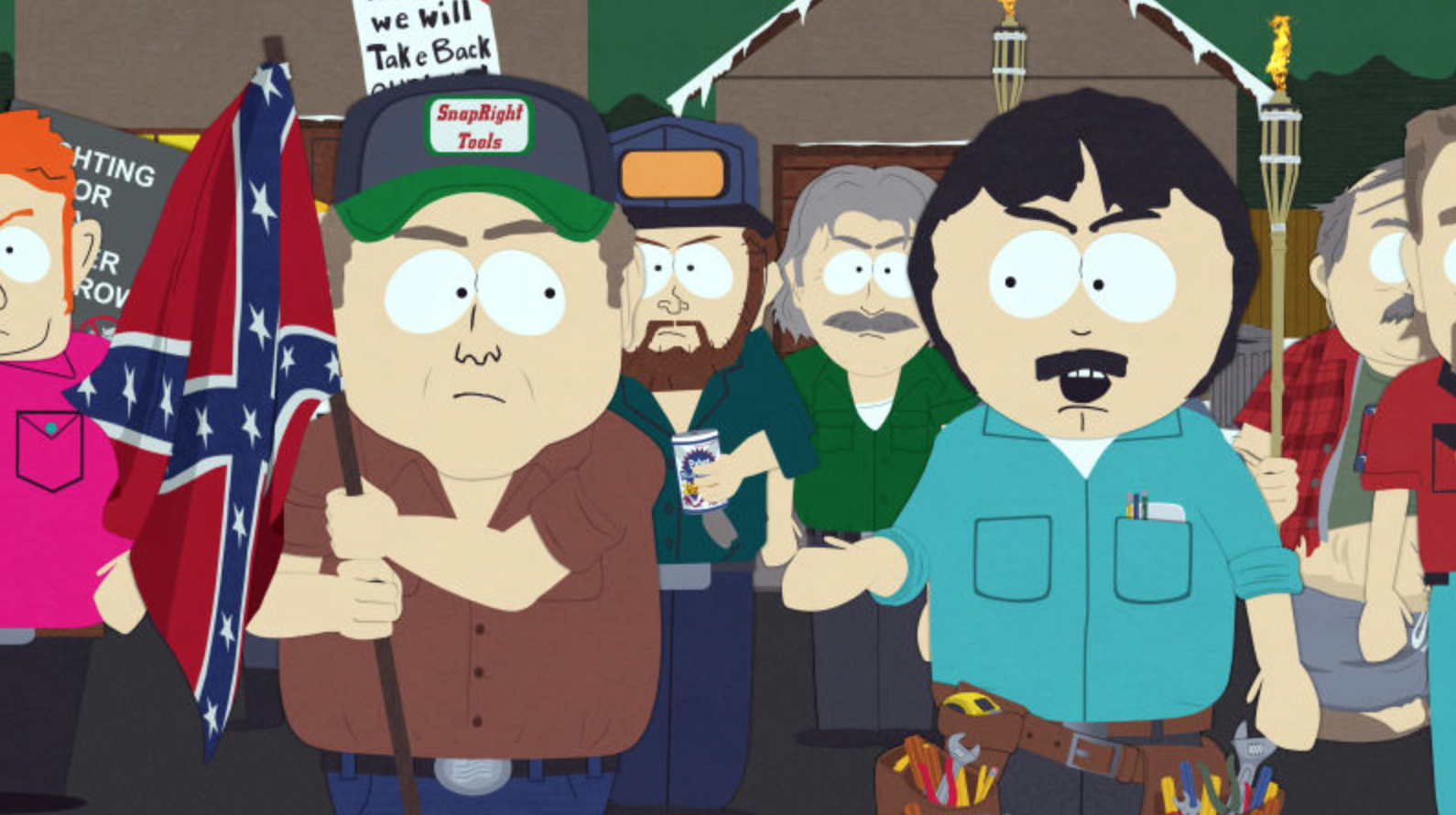 VOTE NOW! Is this Funny or Offensive?
Posted in:
South Park Strikes Again
September 13th, 2017 – Trey Parker and Matt Stone, the dynamic duo behind the foul-mouthed comedy juggernaut, South Park, are sure to provoke a healthy debate with their upcoming twenty-first season premiere this week. The long-running satire is taking aim at the white nationalist movement in an episode entitled "White People Renovating Houses."
A plot synopsis provided by Comedy Central, home to the Emmy-winning animated program, says the show will tackle "what it means to be white in today's society." A preview clip reveals that the writers appropriated white nationalist slogans and paraphernalia used by so-called "alt-right" groups during last month's white supremacist rally on the campus of the University of Virginia.
"Protestors armed with tiki torches and confederate flags take to the streets of South Park," Comedy Central shared. 
Despite the creator's earlier pledge to refrain from addressing Donald Trump's politics directly, the controversy around Trump's tacit endorsement of the KKK, Aryan and white nationalist-attended rally makes this latest critique an explicit one. Trump's comments in the immediate aftermath of the violent rally were quickly condemned for equating the anti-LGTBQ/POC/Jewish groups who descended on the city of Charlottesville with social justice aligned counter-protestors. Trump made the comments despite the fact that an avowed white nationalist was captured on video ramming his car into a crowd of peaceful protesters, killing a young woman named Heather Heyer.
The hit show, chronicling the exploits of a group of profane grade-schoolers in the fictional town of South Park, Colorado, has a well-earned reputation for pushing the boundaries of good taste. After nearly three hundred episodes, the topical half hour has pulled the veil back on race, abortion, immigration, terrorism and every cultural flashpoint of the last twenty years.
.@SouthPark is back tomorrow. Expect some controversy.pic.twitter.com/zdJdo8gnOd

— Comedy Central (@ComedyCentral) September 12, 2017
No stranger to controversy, the show most famously drew the ire of movie star Tom Cruise who took particular exception with a Scientology-themed episode in 2005. The flap resulted in Comedy Central refusing to re-broadcast the episode for several years.
Audiences will get their chance to judge for themselves when the episode premieres September 13th on Comedy Central. Check back in and let us know what you think of the premiere.