Teens on TikTok Are Dressing Like Old Ladies in Masks To Buy Alcohol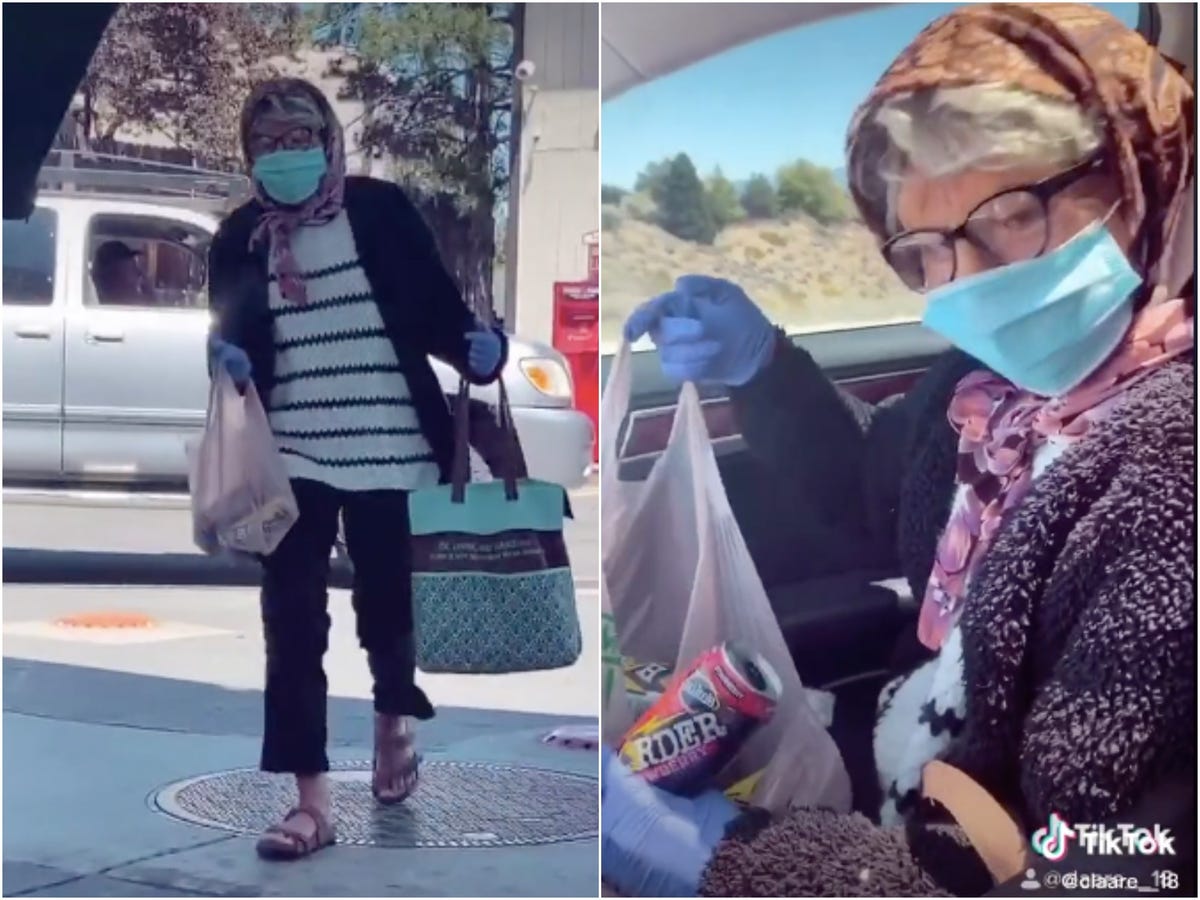 VOTE NOW! Is this Funny or Offensive?
Posted in:
Masks…The New Fake ID
July 17th, 2020 – While Gen X and Millennials have gotten away with attending Zoom work meetings in their underwear during the COVID pandemic, Gen Z has taken it to another level. They have, as the overused phrase goes, told us to hold their beers. Teens on TikTok are sharing how they illegally purchase alcohol during the crisis by using masks and dressing up like grandmas.
The creative teens aren't trying to be 21; more like 81. Videos and photos show them using dry shampoo, gaudy jewelry, large cardigans, colorful scarfs and even walkers to bring out their inner "Gladys" and "Ruth."
The "prank" challenge may have started out with a few jokes on Twitter from those long past their teenage years.
I hope lots of teens are out there illegally buying alcohol with face masks on, confidently not looking at all like their fake ID

— Danny Failure (@dannyfailure) May 14, 2020
Now that we have to wear masks, this is the best time to buy alcohol with a fake ID since the early 80's…

— Jason Lawhead (@JasonLawhead) April 6, 2020
The majority of the videos have now been taken down by the app with a TikTok spokesperson saying the content violated Community Guidelines. Any material that "offers the purchase, sale, or trade of unlawfully acquired goods" is pulled.
"TikTok is a platform for positive, creative self-expression, and keeping our community safe is a top priority," they told Insider. "Our Community Guidelines make clear what is not acceptable on our platform, and we use a combination of technologies and moderation teams to identify, review and, where appropriate, remove content that violates these guidelines."
But much like a hangover from Four Loko, content never quite goes away once it's released into the world.
Pre-delete, TikTok teens shared their octogenarian journeys with captions such as "Granny be looking a little different here!" and were heard on videos exclaiming "Oh my God, it worked! It's too good, guys."
One video, which previously had over 2 million views, showed a group of girls having a little dance party as they prepped their friend for the aging process. After the 7-Eleven employee finished the transaction, the teen then put some high school theater work into action as she slowly waddled back to the car.
The debate over masks will likely rage on despite cases spiking across the United States. But, many teens seem to be fine with a mandate and might even take to the streets for a glove one, as well. Gotta keep those youthful hands from being exposed as "grandma" buys another six pack.
Are you in support of these granny teens or is that whole "illegality" thing getting in the way? Funny or Offensive? Vote and comment now…