Trader Joe's Changing International Product Packaging Petition Calls 'Racist'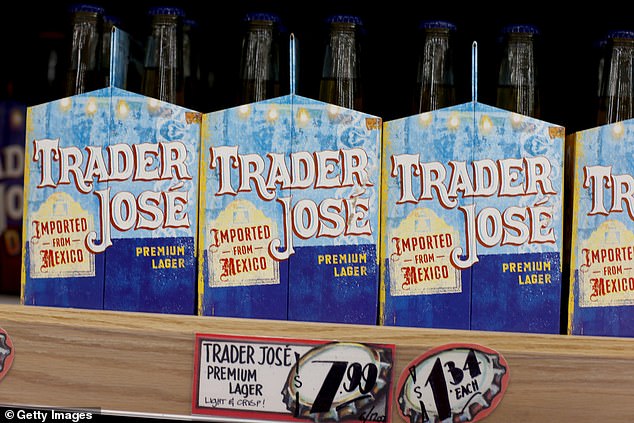 VOTE NOW! Is this Funny or Offensive?
Posted in:
No Way, J̶o̶s̶é̶ Joe
July 21st, 2020 – Trader Joe's announced it is in the process of changing the labeling on some of its international products after an online petition called the packaging "racist." The petition, which currently has over 3,500 signatures, was started by California high school senior Briones Bedell.
The grocery chain uses variations of the name "Joe" or uses an alternative for different ethnic food products. Bedell says the use of "Trader Ming's" for Chinese foods, "Arabian Joe" for Middle Eastern foods, "Trader José" for Mexican foods, "Trader Giotto's" for Italian foods, and "Trader Joe San" for its Japanese cuisine "belies a narrative of exoticism that perpetuates harmful stereotypes."
"The Trader Joe's branding is racist because it exoticizes other cultures – it presents 'Joe' as the default 'normal' and the other characters falling outside of it," Bedell wrote in the petition.
While the petition has only been live for two weeks, Trader Joe's said that they have been in the process of removing the other names for several years now. They hoped all international foods would only have "Joe's" on packaging by now but are still working on packaging changes.
"We made the decision several years ago to use only the Trader Joe's name on our products moving forward," spokesperson Kenya Friend-Daniel told NPR via email. "There are still a small number of products going through the packaging change and we expect to be done very soon."
In 2019, Trader Joe's spoke publicly about the missteps in playing with their branding, and they issued a similar statement once this new petition gained traction.
"While this approach to product naming may have been rooted in a lighthearted attempt at inclusiveness, we recognize that it may now have the opposite effect — one that is contrary to the welcoming, rewarding customer experience we strive to create every day," Friend-Daniel said in a statement.
Despite changes in the works, Bedell doesn't hold back in the petition when it comes to calling out Trader Joe's beyond its packaging. Although name changes are the tangible action items, the teenager takes the company to task for the store's creation and overall company branding.
Joe Coulombe, who founded the grocery store in 1967, drew inspiration from the book White Shadows in the South Seas and the Disneyland "Jungle Trip" ride. Bedell criticizes these muses for "romanticizing Western Imperialism and fetishizing non-Western peoples."
"The common thread between all of these transgressions is the perpetuation of exoticism, the goal of which is not to appreciate other cultures, but to further other and distance them from the perceived 'normal,'" Bedell wrote.
Trader Joe's joins a number of companies and sports organizations making changes to their branding following continued protests for racial justice. Land O'Lakes, Aunt Jemima, and Uncle Ben's have all announced modifications in recent months, as well as the Washington D.C. football team just last week.
Do you think Trader Joe's is making the right decision in changing its international product packaging?