TN Rep Giving Away AR-15s At Fundraiser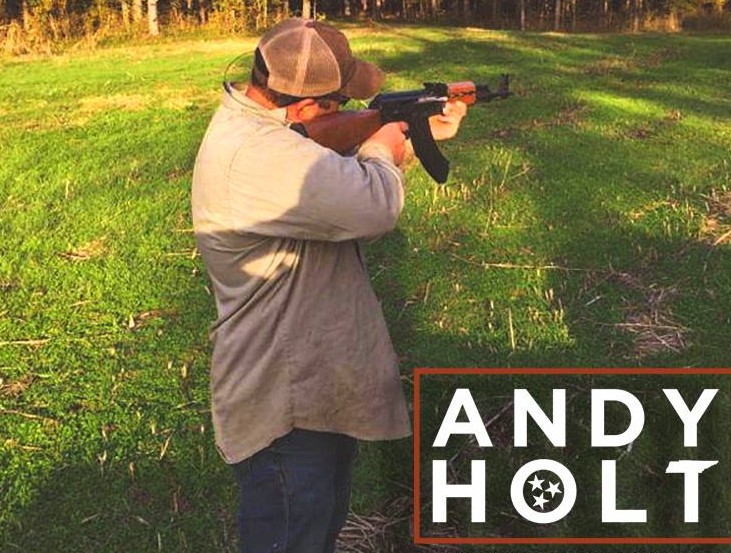 VOTE NOW! Is this Funny or Offensive?
Posted in:
Politician Fires Back At Critics
June 16, 2016 – Tennessee State Representative Andy Holt seems to be using the parenting tactic of "you wanna make it more" as he responds to those criticizing him for giving away an AR-15 at a fundraising event by now offering two guns as a door prize.
Holt represents District 76 in the Tennessee General Assembly and is the conservative Republican hosting the "1st Annual Holt's Hog Fest & Turkey Shoot Fundraiser" on June 25th. This event, where you "can eat whole hog roast with all the fixings" was planned before the Pulse nightclub attack on June 11th. In the promotions for the fundraiser the door prize is listed as an AR-15, a weapon similar to one that was used in the deadly shooting in Orlando.
After news outlets reported on the story, people began expressing their concern and opposition to keeping that door prize after such a tragedy. Holt, however, has defended his choice saying the focus should not be on assault rifles but on what type of person uses it.
"We should not focus on the gun itself," Holt said in a phone conversation with WSMV. "We should focus on the depravity of the heart of the person who's pulling the trigger."
Holt also spoken with FoxNews.com saying "In response to people saying I shouldn't do this: No, actually we should — and we should celebrate it. Not in response to what happened in Orlando by all means, but in response to the bans that have been called for."
Holt is listed as an "A" rated member of the NRA and is sponsoring House Bill 1736 which would "permit full-time employees of state public colleges or universities to carry a handgun while on property owned, operated, or used by the employing college or university if the employee has a valid Tennessee handgun carry permit."
Holt has retweeted many people who support his steadfast commitment to giving away the AR-15s and has maintained that he is also encouraging people to recognize the rights and opportunities given to them through the Constitution. His opposition took a darker turn, though, when he and his staff received death threats at the TN Capital.
Holt has chosen to
press charges
against a person he has identified as "Democrat activist Michael Barrach." An assistant to the politician said he had received many calls from a male saying he had multiple guns and would "beat our asses." But judging from Holt's social media pages, he shows no sign of changing his door prize for the event. He also made his position on transgender rights clear with a little joke under the "Turkey Shoot Details" section.
With the Orlando tragedy so fresh in the public's mind, do you think Rep Holt's decision and attitude towards giving away two assault rifles is Funny or Offensive? Vote and comment below…