Rapper Snapchats Kid in Dog Crate (video)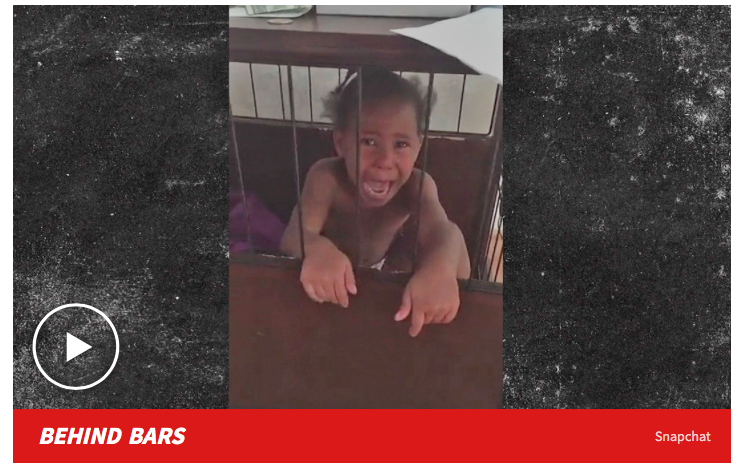 VOTE NOW! Is this Funny or Offensive?
Posted in:
Rapper Snapchats Kid in Dog Crate
May 20, 2016 – Rapper Waka Flacka Flame can add another section to his "Controversy" tab on Wikipedia after posting a video he filmed to Snapchat which shows a toddler crying inside a locked dog crate.
The little girl, later revealed to be his niece, is seen in tears reaching her arms through the crate's bars while Waka asks her if she wants him to bond her out. The child continues to cry as he goes to the front of the crate and unlocks the door saying "come on, baby, get out of jail."
The video ends with the two of them embracing while the rapper asks her for kisses, and then gives her one himself. But with the little girl in tears at the beginning and end of the video, and with her being inside what many have referred to as a cage, outrage quickly flooded the Internet.
While it seems many parents defended him and shared universal stories of their kids playing and getting stuck in all kinds of things, there were also those who questioned the act of filming and posting such an incident.
"I can buy a kid getting into something they shouldn't, but photographing it and posting it online is your own damned stupidity," one person commented on TMZ. "Did you really think the world was going to give you a collective LOL?"
Waka responded to the outrage and specifically to those who accused him of locking the girl inside the crate. In a profanity-laced video, he's seen riding in a car and lets everyone know it was his niece who locked herself in the crate and he let her out. "Stop worrying about our life. No, we not locking kids in the goddamn closet. Goodbye. Have a nice day. Flocka," he says closing out his defense.
Does our FOO following think the controversy should live on as well? Was Waka's video of his niece Funny or Offensive? VOTE and COMMENT below…