Let It Snow: Walmart Apologizes For Cocaine Santa Sweater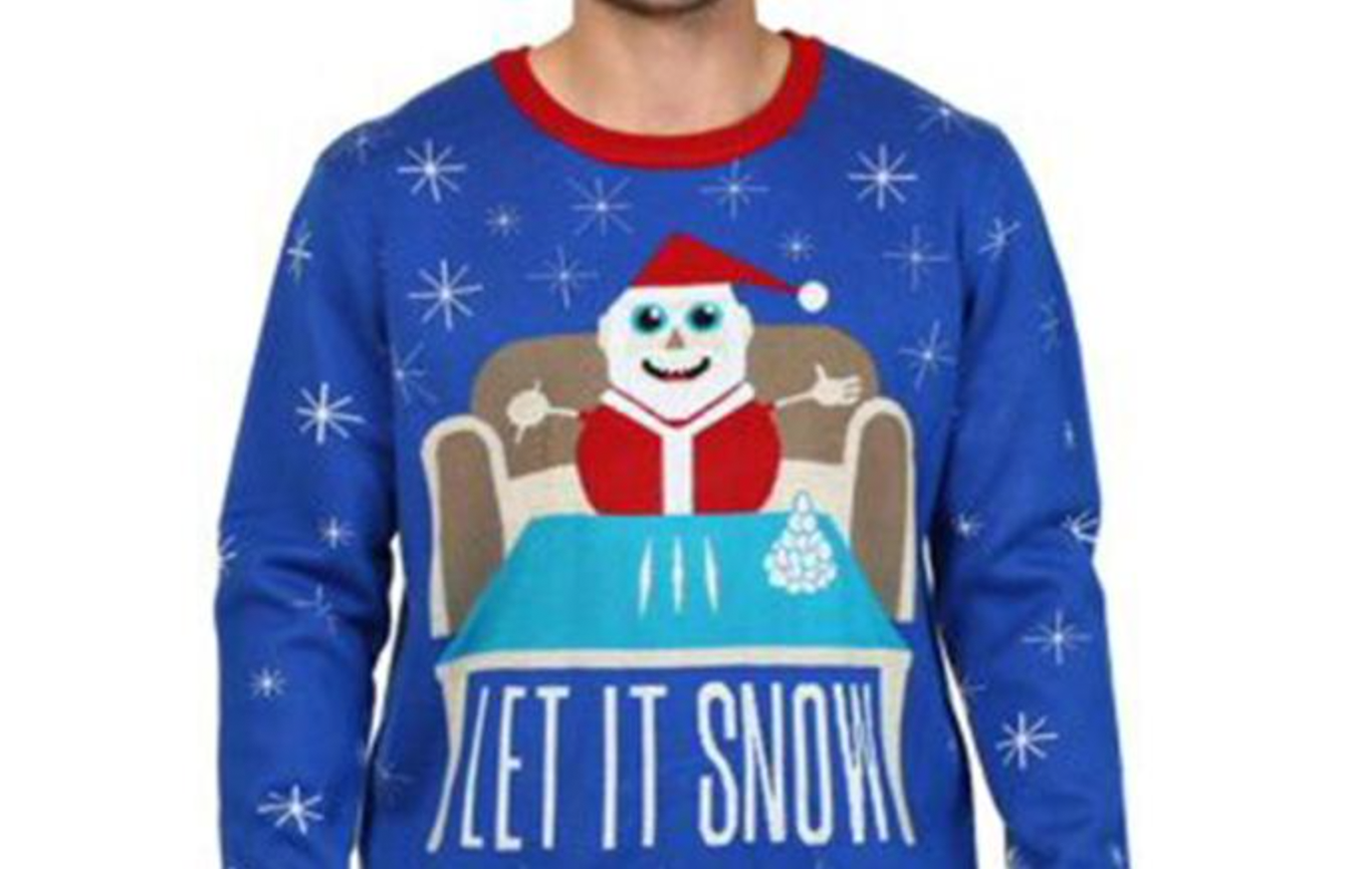 VOTE NOW! Is this Funny or Offensive?
Posted in:
Making A List and Snorting It Thrice
December 12th, 2019 – Walmart has apologized for selling a sweater with Santa Claus and what appears to be three lines of cocaine on a table. The holiday wear was sold by a third-party vendor on the company's Canadian website and featured a reference to Colombia in the product description.
Accompanying the "Let it snow" message on the blue sweater, the description referenced Santa's love for white powdery substances from one particular location.
"The best snow comes straight from South America," the description read. "Santa really likes to savor the moment when he gets his hands on some quality, grade A, Colombian snow."
The giant retailer quickly pulled the sweater from the site and apologized, noting that snow-loving Santa wasn't being sold in the United States.
"These sweaters, sold by a third-party seller on Walmart.ca (our website in Canada), do not represent Walmart's values and have no place on our website," Walmart said in an updated statement Monday. "We have removed these products from our marketplace. We apologize for any unintended offense this may have caused. These sweaters were not offered on Walmart.com in the U.S."
Despite the apology, a Colombian government agency is threatening to sue Walmart if they are not compensated. They have estimated a monetary amount in damages to their legal products and overall reputation.
"The Walmart sweater is an offense to the country," Camilo Gómez Alzate, the director of Colombia's National Agency for the Legal Defense of the State, said. "It generates damage to the legal products of Colombia and damage to the country's reputation. Although Walmart apologized, the damage was done."

"Colombia must be respected," Gómez went on to say. "What will the family of a person who died in the fight against drug trafficking feel when a firm like Walmart promotes a bag of cocaine from Colombia?"
Third-party sellers have caused problems for Walmart in the past. In 2017, a cap was sold using the n-word in both the item name and description. Again, the company removed the seller, and the item, and apologized saying the incident was "a clear violation of our policy."
The Santa cocaine sweater is still being sold on Amazon but with no reference to Colombia. Instead, just a reminder that it's "perfect for cozy days with your family!"
Was Walmart right in apologizing for the Santa cocaine sweater and pulling it from their Canadian online store?