Yogi's Period Blood Video Has Some People Seeing Red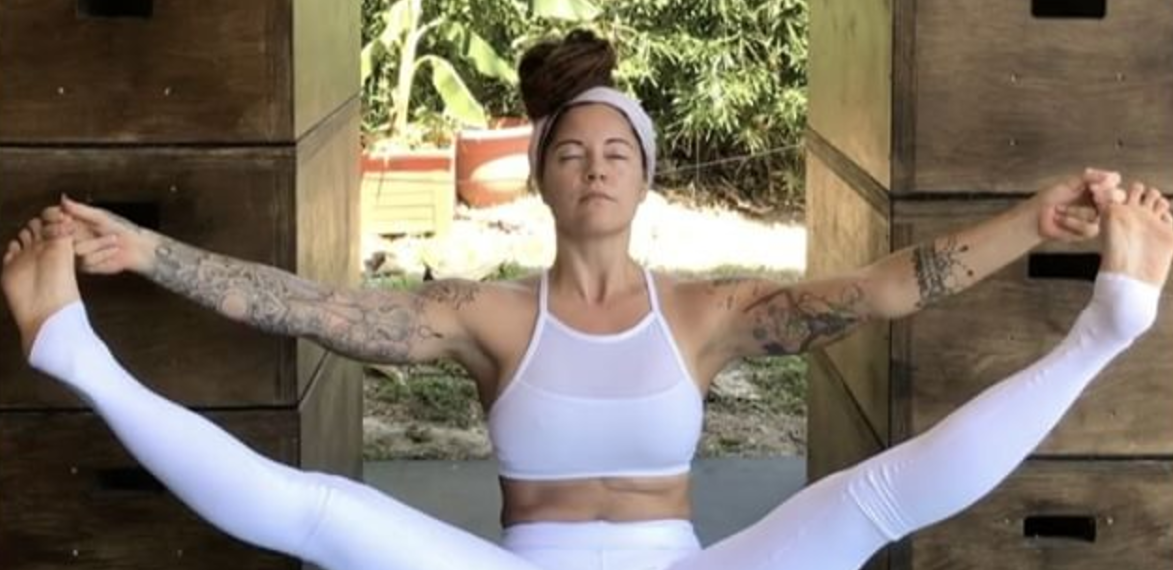 VOTE NOW! Is this Funny or Offensive?
Posted in:
"I am a woman, therefore, I bleed"
March 18th, 2017 – It was only a couple years ago that Instagram temporarily removed a photo showing a woman wearing period-stained sweatpants on period-stained bedsheets. Now it's hosting a video from a user which shows a woman dealing with vinyasa flow and period flow on her white pants.
Austin-based yoga instructor Stephanie Góngora (who goes by the handle casa_colibri on Instagram) intentionally filmed herself bleeding through her tampon during a yoga routine in order to call attention to the stigma surrounding periods. Speaking to Cosmopolitan, Góngora said she knew the post would be provocative saying:
"I knew a bright red blood spot on pristine white pants would make a statement in a society that rarely takes the time to actually read — that catching people's eye with something a little more shocking might be necessary to snap them out of their social media-scrolling, iPhone-holding, mindless meme-watching daze. After all, it would have felt hypocritical for me to just post something that barely anyone would read when leaks are such a typical occurrence for me, and something, I believe, women shouldn't have to be ashamed of. So I decided to wear white during my period and film my practice, leaks and all, without any sort of sponsorship."
Góngora's friends, however, had been approached to do a sponsorship post for a tampon company called Cora Women – an organic tampon company which donates a box of pads to girls in need for every box purchased. While they wanted to support and were tempted by the "payment" of receiving a large supply of tampons, her friends declined because of the taboo of the subject.
"Their internal struggle over posting about something they believed in really hurt my heart. I've grown into a very thick skin, and even though I used to be quite shy, some things need to be said and, in this case, done," Góngora said. 
What she did was share a video of herself in various poses and a verbose explanation for why she was doing so. Góngora addressed her years of feeling anxious and embarrassed, missing out on events, realizing her fortune of having access to feminine products, and then implored others to stop tip-toeing around the topic.
"STOP PRETENDING. Stop using silly pet names like Aunt Flo because you're too afraid to say "I'm bleeding" or "vagina." Stop wasting so much effort hiding the very thing that gives this species continuity," she wrote.

"START talking about it. Educate your daughters. Make them understand that it can be both an inconvenience and a gift, but NEVER something to be ashamed about. Educate your sons so they don't recoil from the word tampon. So when a girl bleeds through her khaki shorts in third period (pun intended), they don't perpetuate the cycle of shame and intolerance."
Góngora said that she received many wonderful, supportive comments from men and women but also plenty of messages where people expressed a similar viewpoint but disagreed with the way she shared it. She even received thousands of direct messages from people expressing their appreciation and sharing their own personal stories of dealing with their periods. Most explosive, however, were the comments filled with cuss words and slurs as well as people who told her to kill herself or that they wanted to kill her.
As of this posting, the video has been viewed over 530,000 times and almost 8,000 comments have been added.
People continue to tell her that she should not have exposed herself and her menstruation the way she did, and they called out a double standard. "Occasionally, I answered questions to explain why normalizing period blood is not the same thing as a man getting an erection and being able to whip his penis out in public," she said.  "After a few days, I stopped deleting slurs and insults — if people want to put their ignorance out on display, who am I to stop them? Besides, they just serve as further proof that it was worth putting myself out there to get this conversation started."
Watch Góngora's video post and let us know if you think the in-your-face approach she used to stand up to the stigma of period blood was appropriate. Funny or Offensive? Vote and comment below.