Arcade Fire Mocks Kylie And Kendall Jenner T-shirt Fail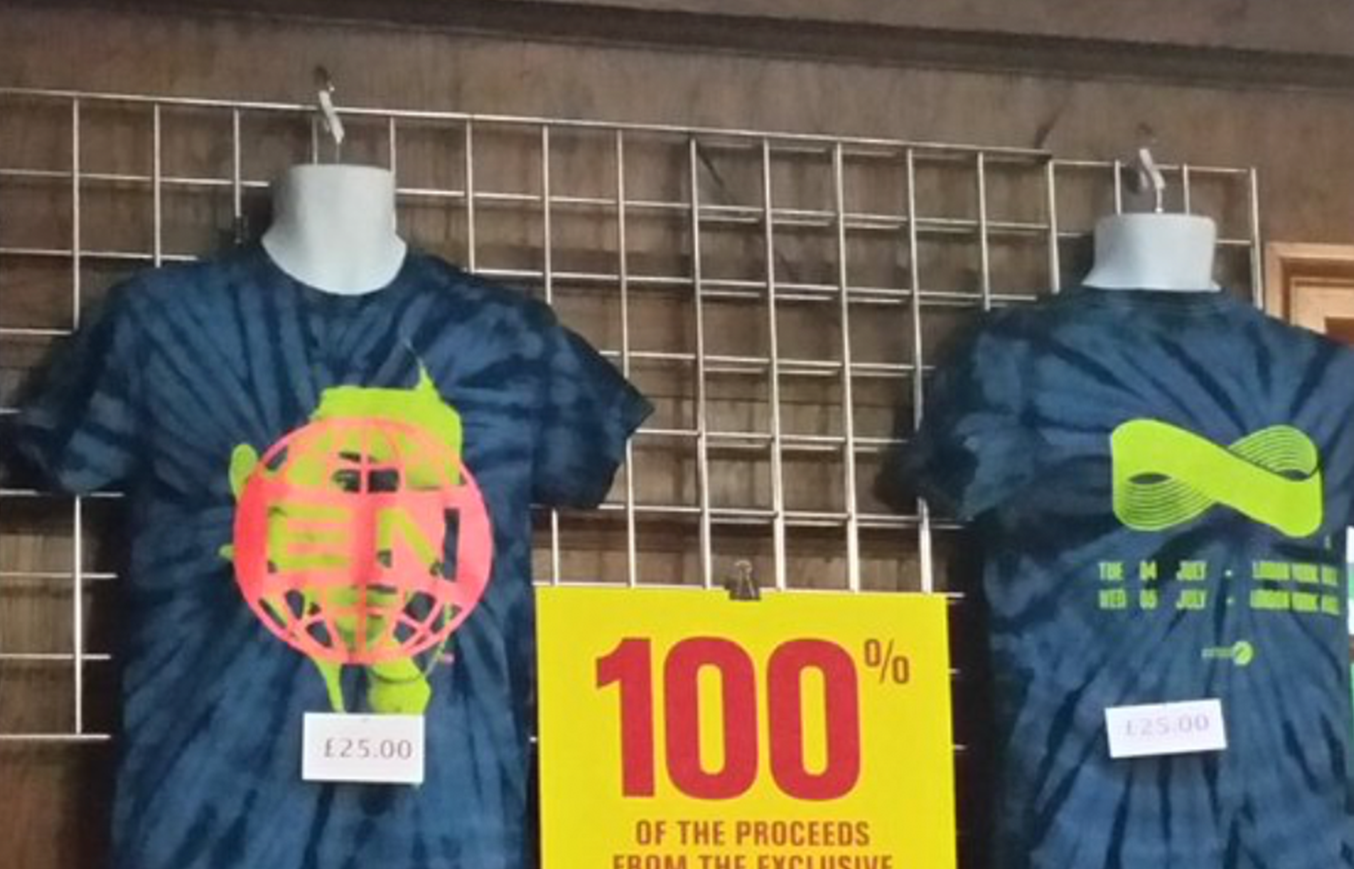 VOTE NOW! Is this Funny or Offensive?
Posted in:
Garbage Fire
July 10th, 2017 – Indie darlings Arcade Fire may have won a few thousand more fans after someone tweeted a picture of their merchandise stand at a recent concert. The band took a not so subtle dig at reality show stars and aspiring fashion designers, Kendall and Kylie Jenner, who prompted a fierce backlash for their latest business venture.
The Kardashian heirs offered a line of t-shirts through their online portal featuring images of music legends like Ozzy Osborne, Biggie Smalls and Tupac using screen printings of their likenesses laid over those of the pop culture stars. The Montreal-based rockers flipped the script on the celebrity sisters by creating their own t-shirts with the band's logo printed on top of pictures of Kylie and Kendall's faces.
So @arcadefire are selling their own versions of *those* Kendal and Kylie Jenner t-shirts pic.twitter.com/vTrKrDJPxp

— Thomas (@thomasjsmith__) July 4, 2017
The girls apparently neglected to properly license the lucrative and highly recognizable likenesses before offering their "vintage" tees on their shopping site for $125 a piece. Not everyone took the "fashion don't" in stride as attorneys from the estate of The Doors promptly issued a "Cease & Desist" order to the website. Voletta Wallace, mother of murdered hip-hop icon, Notorious B.I.G issued her own C&D through her legal representatives and went on to say:
"The disrespect of these girls to not even reach out to me or anyone connected to the estate baffles me. I have no idea why they feel they can exploit the deaths of 2pac and my Son Christopher to sell a t-shirt. This is disrespectful, disgusting, and exploitation at its worst!!!"
Jeff Jampol, manager of The Doors and the Jim Morrison estate, also laid into the would-be moguls:
"This is a case of people who fashion themselves as celebrities who are famous for being well-known but don't actually do anything trying to utilize and steal and capitalize on the legacies of those who actually did do something and created amazing art."
In addition to Ozzy, Biggie and Tupac, the line of shirts also ripped off Metallica, Pink Floyd, Kiss and Led Zeppelin.
Girls, you haven't earned the right to put your face with musical icons. Stick to what you know…lip gloss. pic.twitter.com/BhmuUVrDBn

— Sharon Osbourne (@MrsSOsbourne) June 29, 2017
Formal online apologies came in short order and the items are no longer offered for sale on their website. Said the girls' publicists:
"These designs were not well thought out and we deeply apologize to anyone that has been upset and/or offended, especially to the families of the artists. We will use this as an opportunity to learn from these mistakes and again, we are very sorry."