Bill Maher Under Fire for Korean Tweet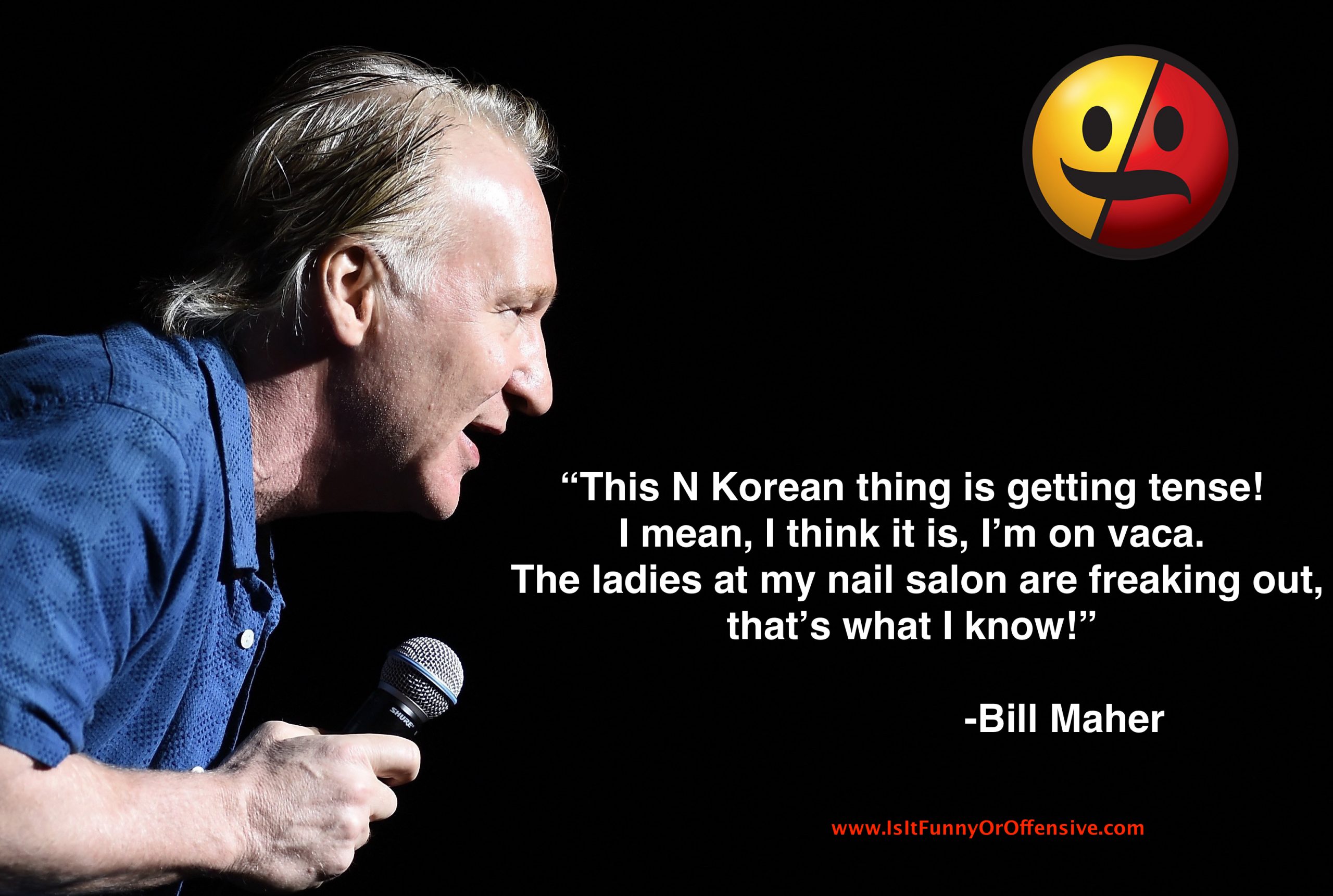 VOTE NOW! Is this Funny or Offensive?
Posted in:
Nailed It
July 8, 2017 – HBO host Bill Maher finds himself in hot water again, this time over a tweet about North Korea:
This N Korean thing is getting tense! I mean, I think it is, I'm on vaca. The ladies at my nail salon are freaking out, that's what I know!

— Bill Maher (@billmaher) July 7, 2017

The tweet immediately sparked outrage with cries of stereotypes about Koreans working at nail salons:
This literally reads like a Trump tweet

— (((Leroy James))) (@_LEROYJAMES_) July 7, 2017
Breaking: White 60 year old dude makes ethnic joke.

— Bill Beck (@Writer614) July 7, 2017
Do you know what the word "bigoted" means?

— Bruce Sinclair (@BruceSinclairLV) July 7, 2017
Maher had recently drawn criticism on a recent episode of his show Real Time after jokingly referring to himself as a "house nigger" during an interview with Senator Ben Sasse.
You decide, was Bill Maher's tweet Funny or Offensive? Vote and Comment now…